Evening Everyone! I hope you all had a wonderful Easter Weekend. This weekend was actually such a beautiful one here in New York. With Spring in full swing, I spend Saturday roaming around The West Village where I visited THE BEST fish & chips place in the city, A Salt and Battery before watching the sunset along the Hudson River Drive. Then for Easter Sunday, we walked down 5th Ave and watched the Easter Bonnet Parade and let me tell you it was so much fun! Some people may get a laugh at how Americans go all out for the holidays but I'm starting to appreciate how wonderful it is that they celebrate every occasion. I mean when there's enough doom and gloom in the world then why not put on a fancy Easter Hat and parade down Fifth Ave with your dog in a bunny suit!
This weeks outfit post is a recent favourite. We all know how I love a good monochrome outfit and this one from & Other Stories is no different. Slowly becoming one of my go to brands for high quality pieces that are within my price range, & Other Stories has so much to choose from and I think this look would be the perfect outfit to transition from work to cocktails! I'm also secretly loving these pants because they feel like sweatpants (forgiving on days like Easter when you eat too much, #oops) but they look quite chic at the same time!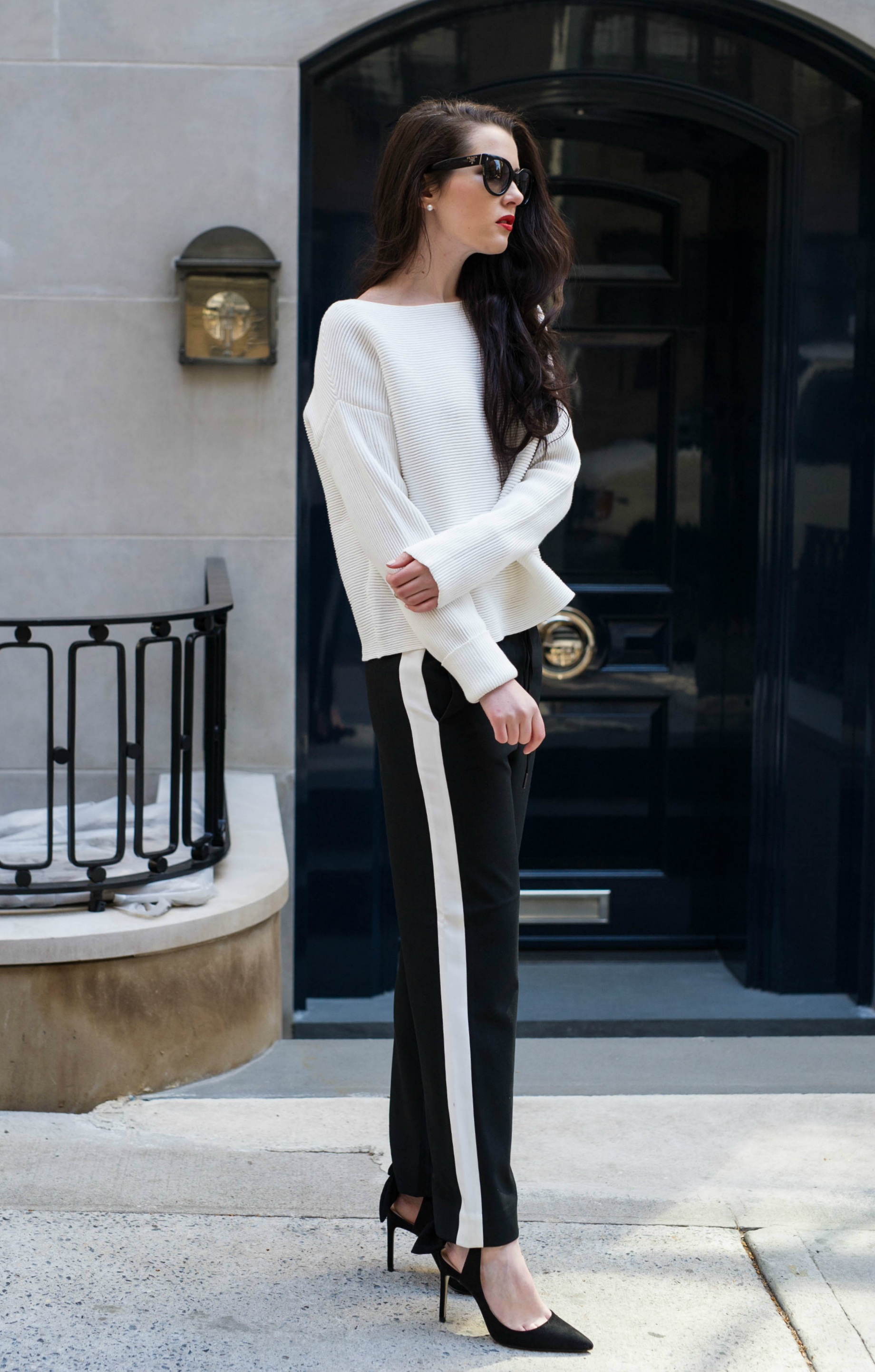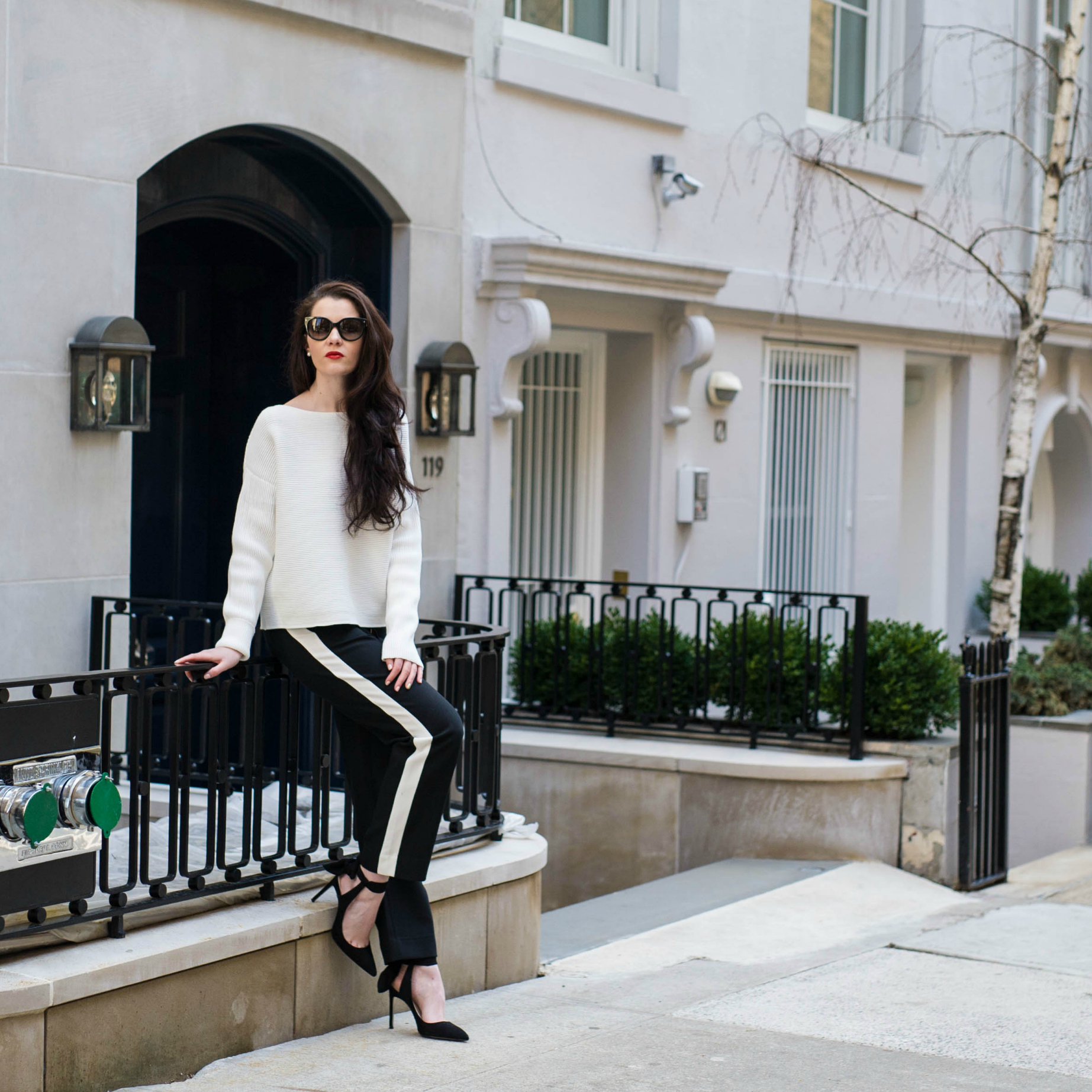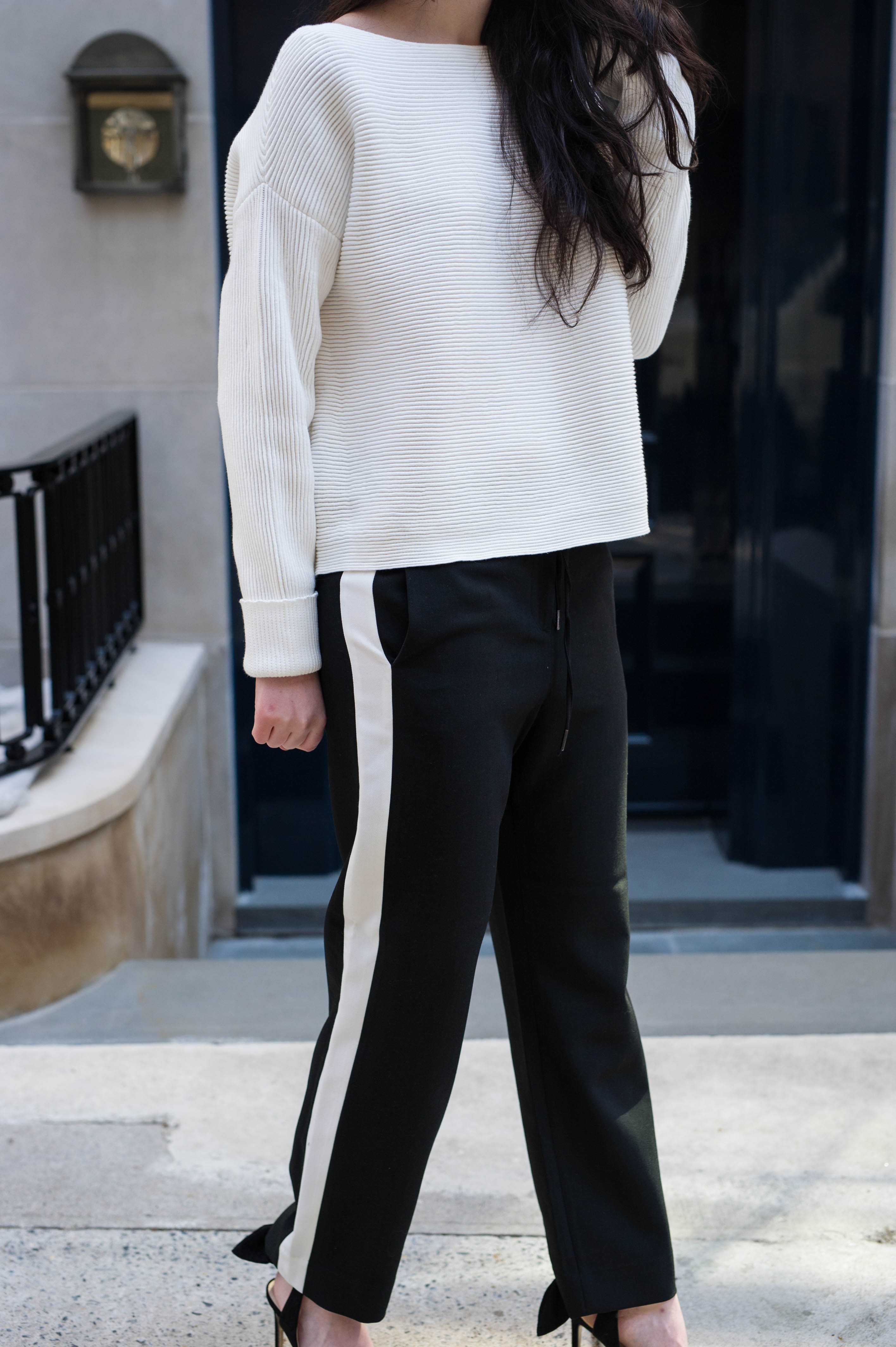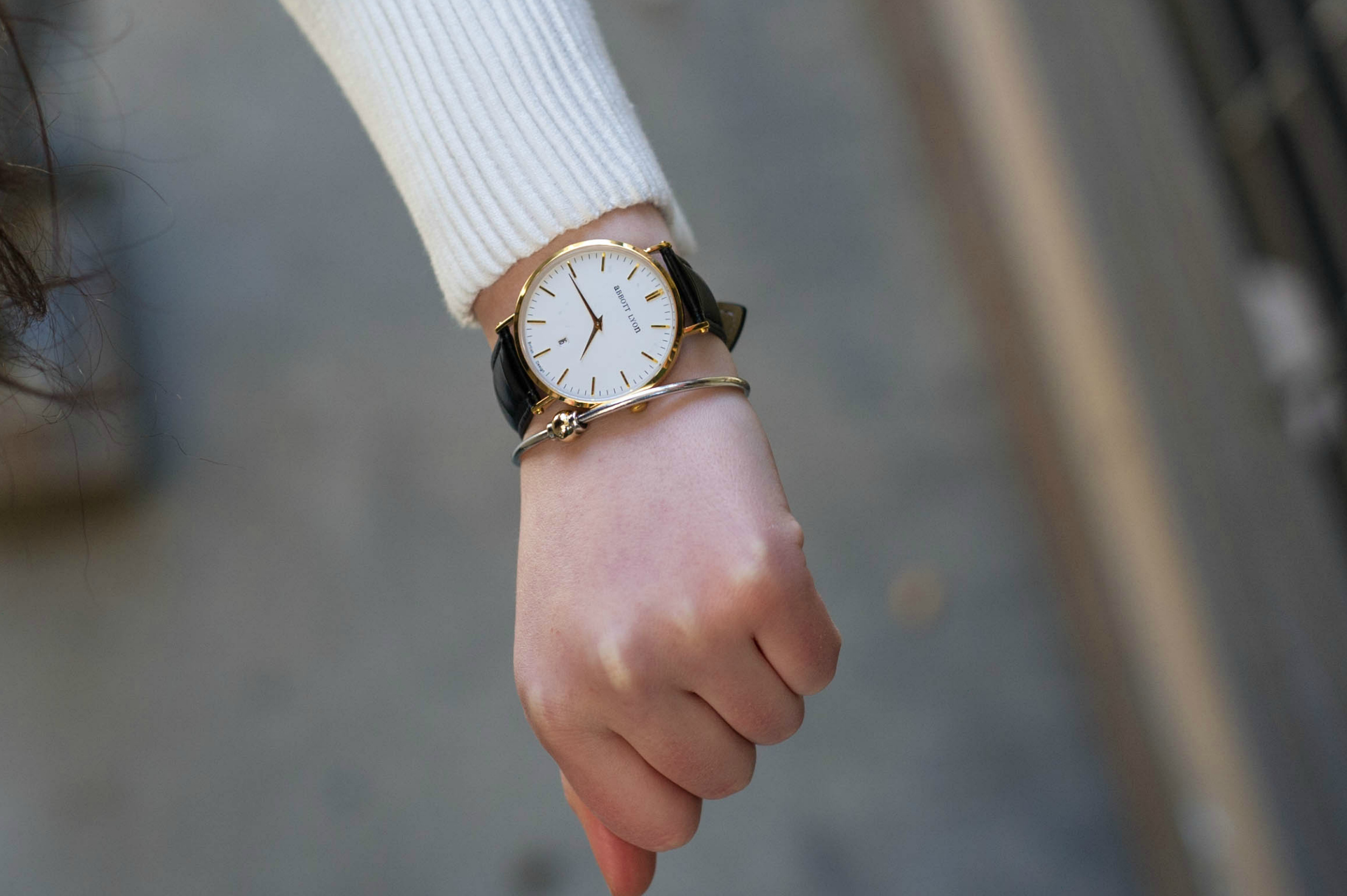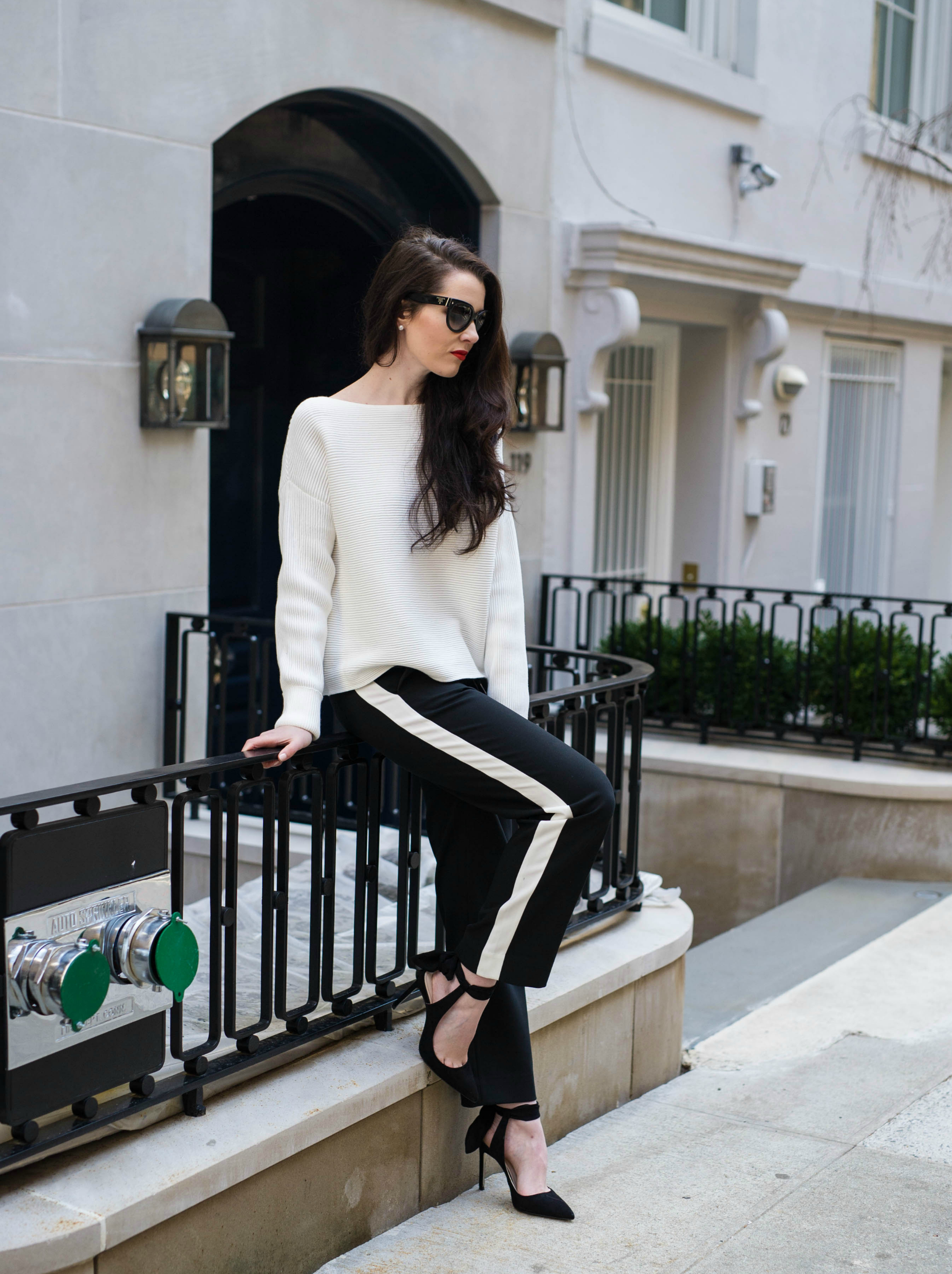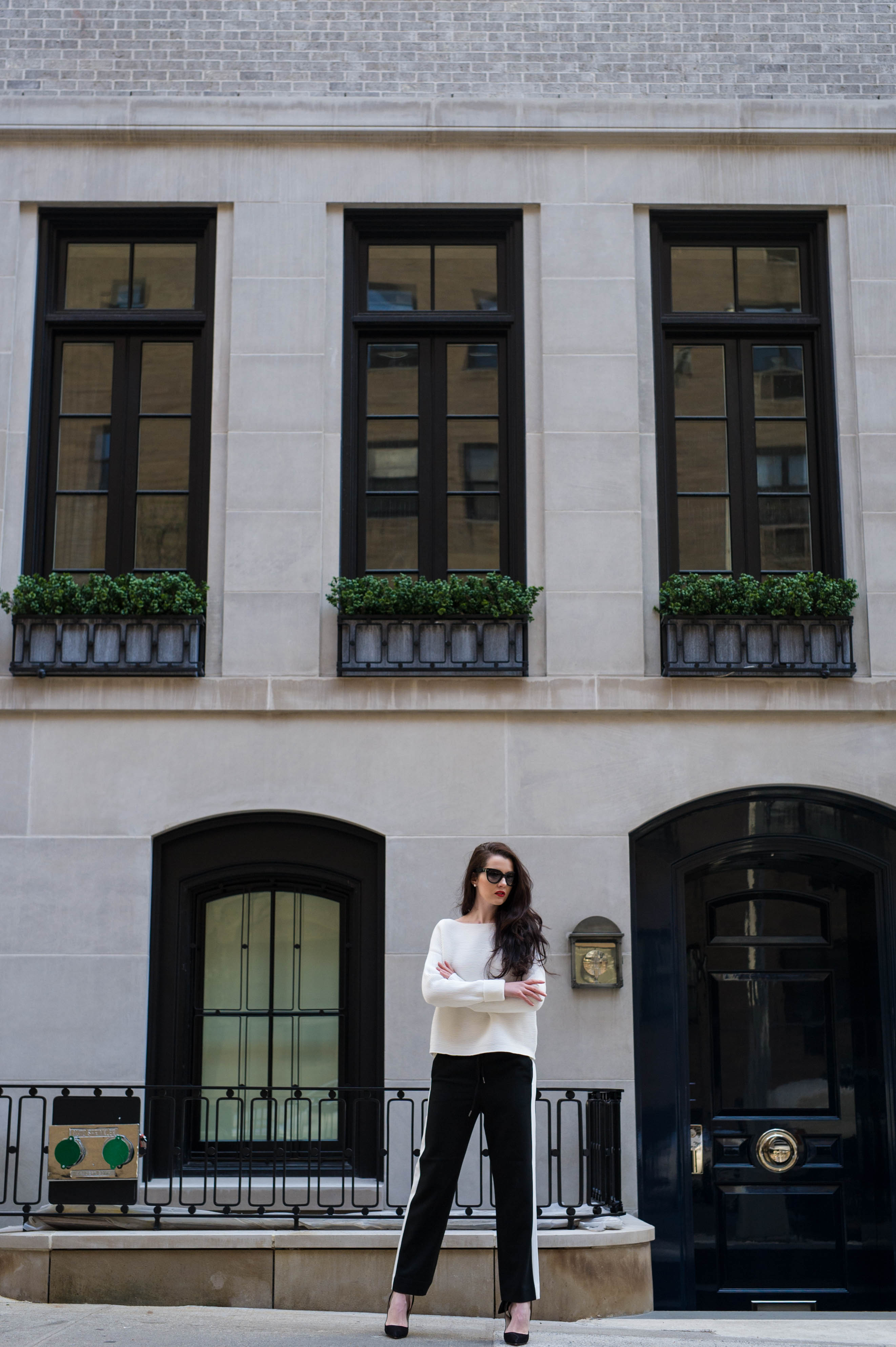 Photography: Edelle Carmel Kenny
We shot these pictures on one of my favourite streets on the Upper East Side, sometimes I still have to pinch myself that this is my neighborhood! It was funny this weekend I was watching The Nanny Diaries on Netflix which was filmed around here and they even did a scene in my local diner on the corner of my street!  Also just to let you know, the lovely team at Abbott Lyon have kindly given my readers $25 off any watch with the code michaela 25, I really love how classic looking mine is!
Have a great week everyone!