Hi Guys! Apologies for the radio silence here on the blog over the past few days! Since starting my new job last week, it's been a crazy time trying to adjust to a new schedule and find my feet with a new routine! I'm definitely someone who thrives on routine and when it changes I always need some time to adapt and find my feet again! I once read (in this article) that starting a new job is one of the most stressful "happy experiences" you'll ever have to endure and I must say I kind of agree! This past week has quite literally been a rollercoaster of emotions from excitement to fear to exhaustion topped off with some of the most wonderful moments that will stick with me forever!
You may have seen on Snapchat earlier this week that I had the absolute honour of going to the CFDA awards with Teen Vogue! I found out very last minute and spent my entire weekend studying the faces of everyone in the fashion industry in hopes of getting some talent featured on Teen Vogues Facebook Live! Guys, I can't even describe to you just how nervous I was all weekend at the thought of hosting a live stream in front of 5 million (I don't think I slept a wink all weekend) but it was definitely one of those times where I had to "Feel the fear and do it anyway" and thankfully it all went wonderfully! Still pinching myself that I personally got to speak to Alexa Chung, Coco Rocha, Karlie Kloss and Heidi Klum! (You guys can still see the live stream here). And I even got to wear this beautiful Monique Lhuillier gown which made me feel super fancy, until I got on the subway to go home where I was getting all sorts of funny looks.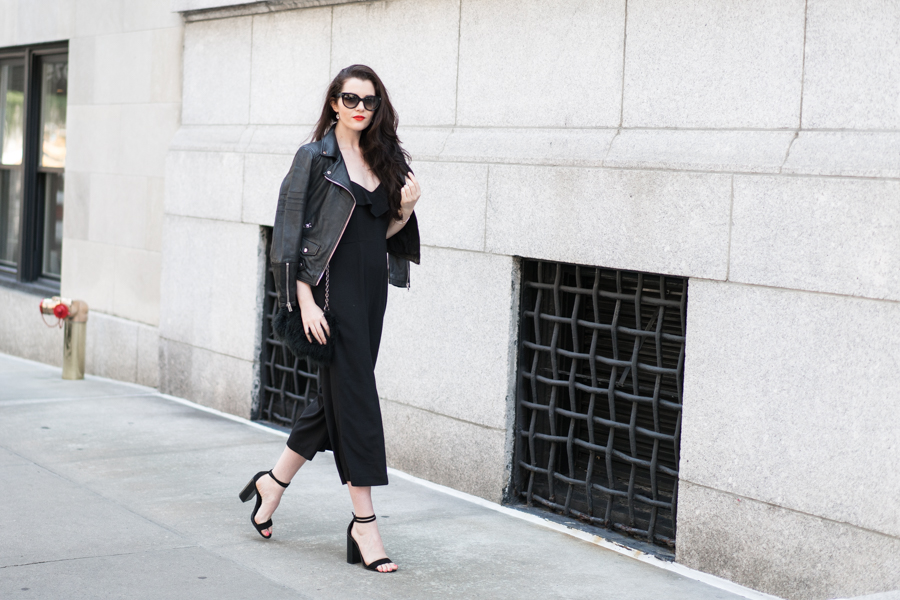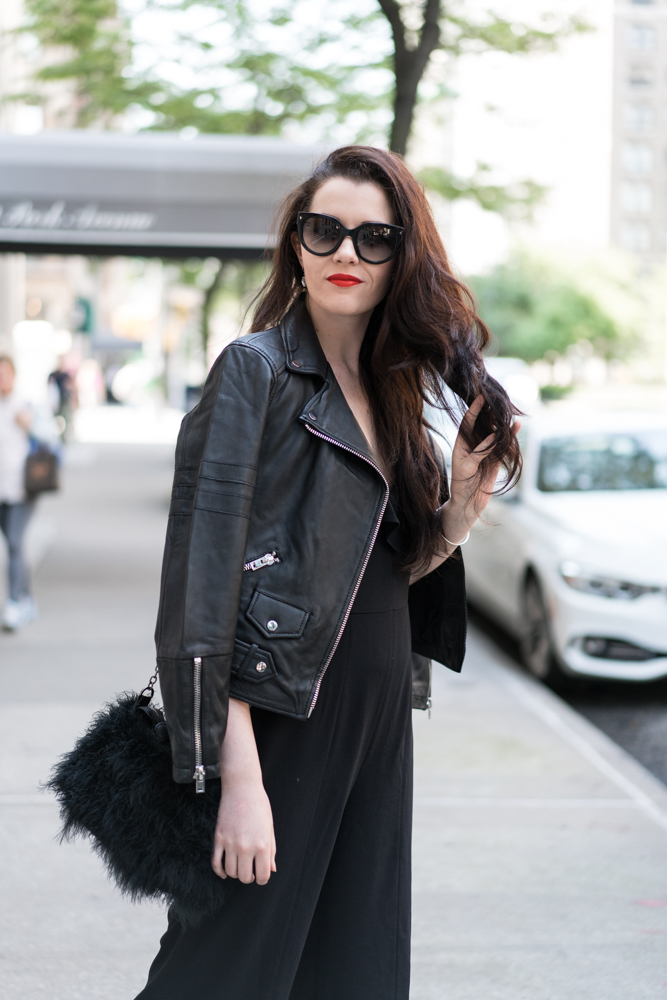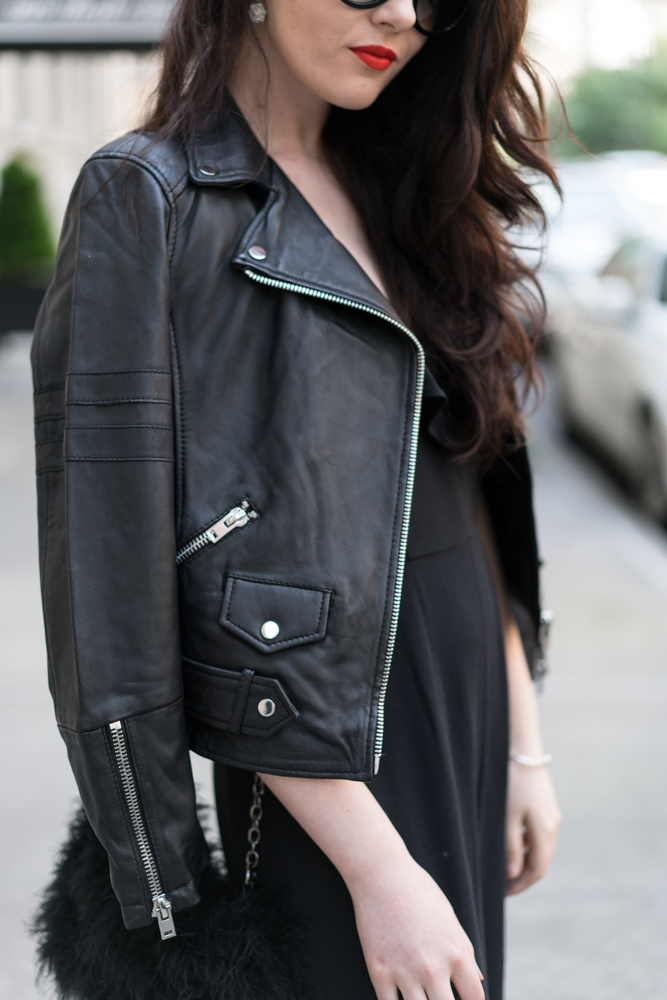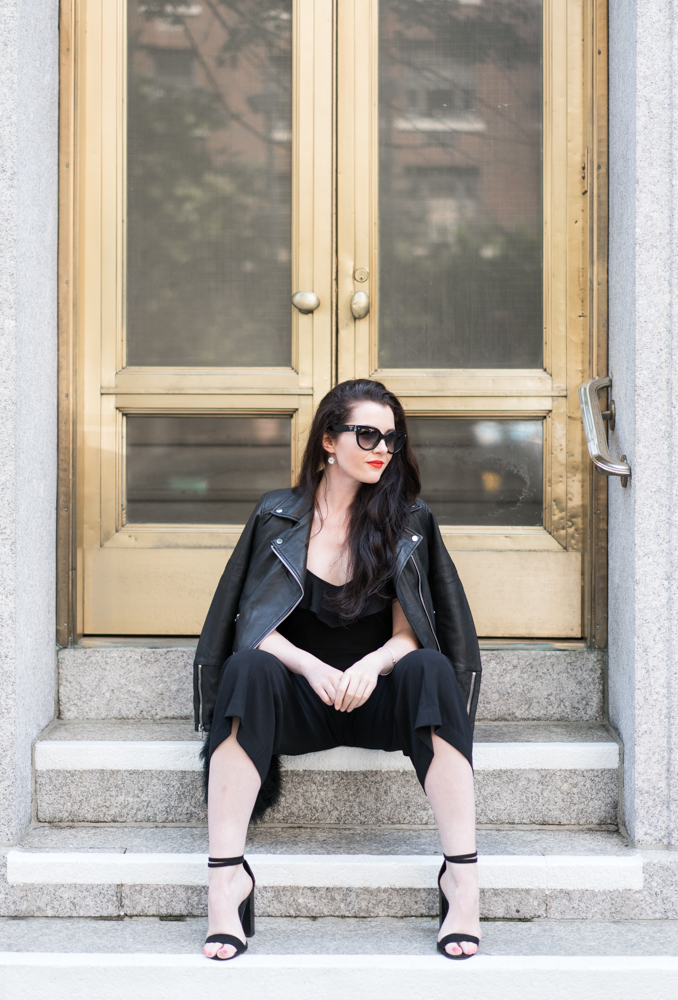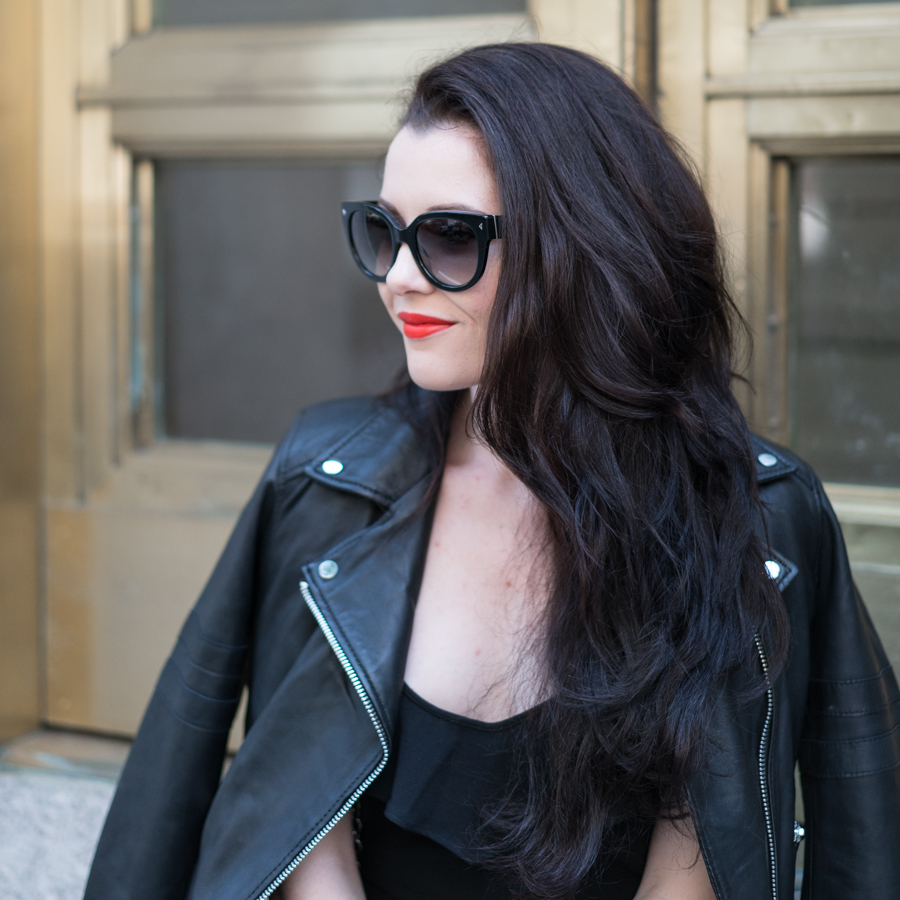 Photography: Edelle Kenny
Shop The Look
As hard as I'm trying to introduce some more colour into my wardrobe, I always end up going back to black! I've been totally obsessed with this new leather jacket lately, it's my go to piece for when the mornings are a little chilly before the sun comes out!