Happy Monday Guys! I had one of the nicest weekends here in the city! When I first moved to New York, I felt a constant pressure to be out and about doing something and seeing the city every moment that I had some free time. But now that I've been here more than a year, I'm starting to feel ok with just chilling in my neighbourhood and relaxing a little more! Lately on the weekends you'll find me trying one of the amazing places for brunch here on the Upper East Side and then laying out on my picnic blanket in Sheeps Meadow in Central Park reading a good book! I think that's a sign that I'm feeling quite content!
Speaking of the park, Edelle and I shot this weeks look right beside the sailboat pond and I think it's one of my recent favourites. Like everyone else in the world, I'm still very much into the "off the shoulder" trend, and I just love this dress from Club Monaco. It's funny, I only became a fan of Club Monaco in the past couple of weeks after taking shelter from a rain storm in one of their stores. I was pleasantly surprised at how much of their stuff I WISHED was in my closet, I think they design for the Summer season very well. It's a little on the pricey side but honestly I think it would now be the first place I would visit to find the perfect dress. And of course I'm still beyond obsessed with my Karen Walker sunnies. I've wanted a pair for years and I'm definitely not disappointed!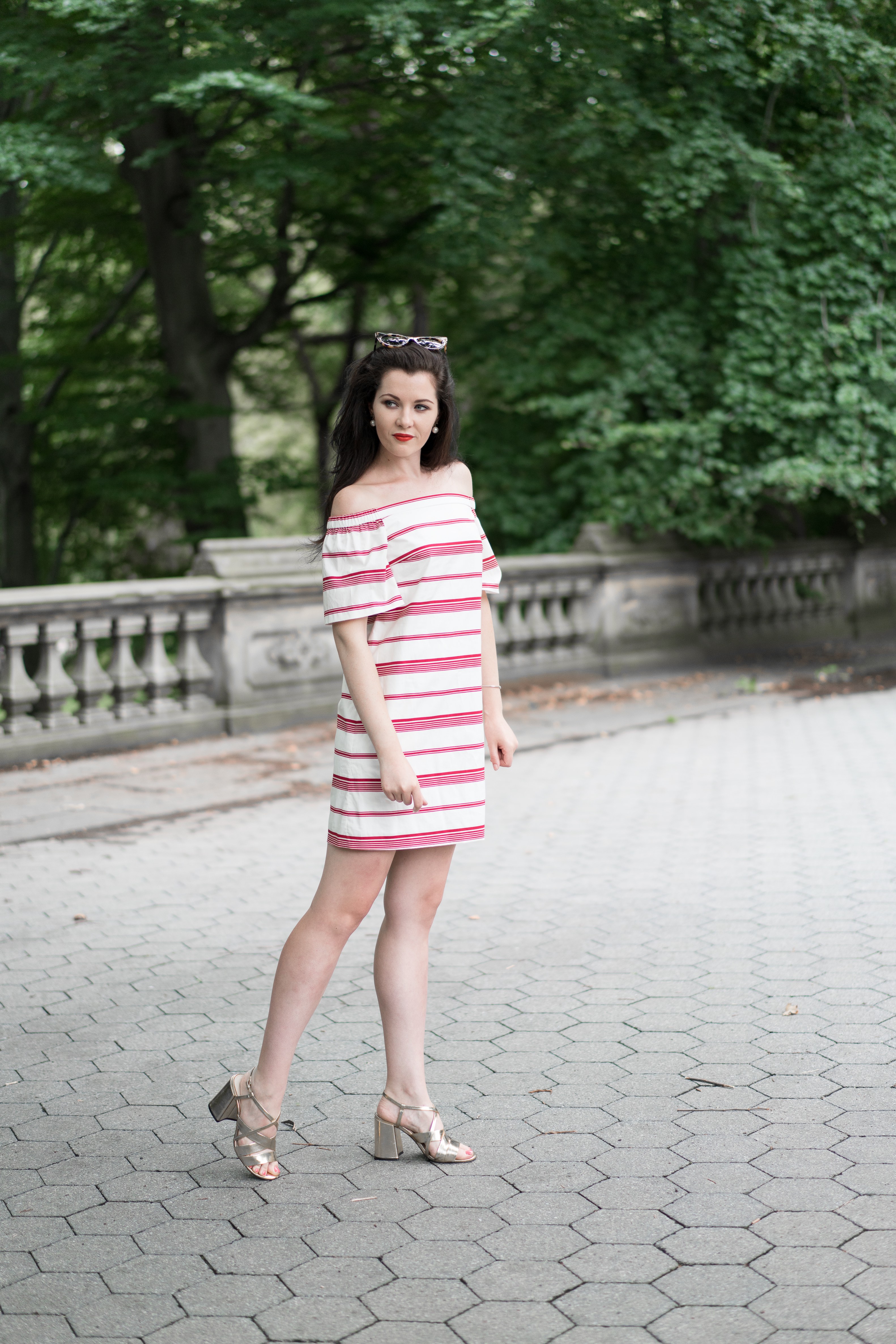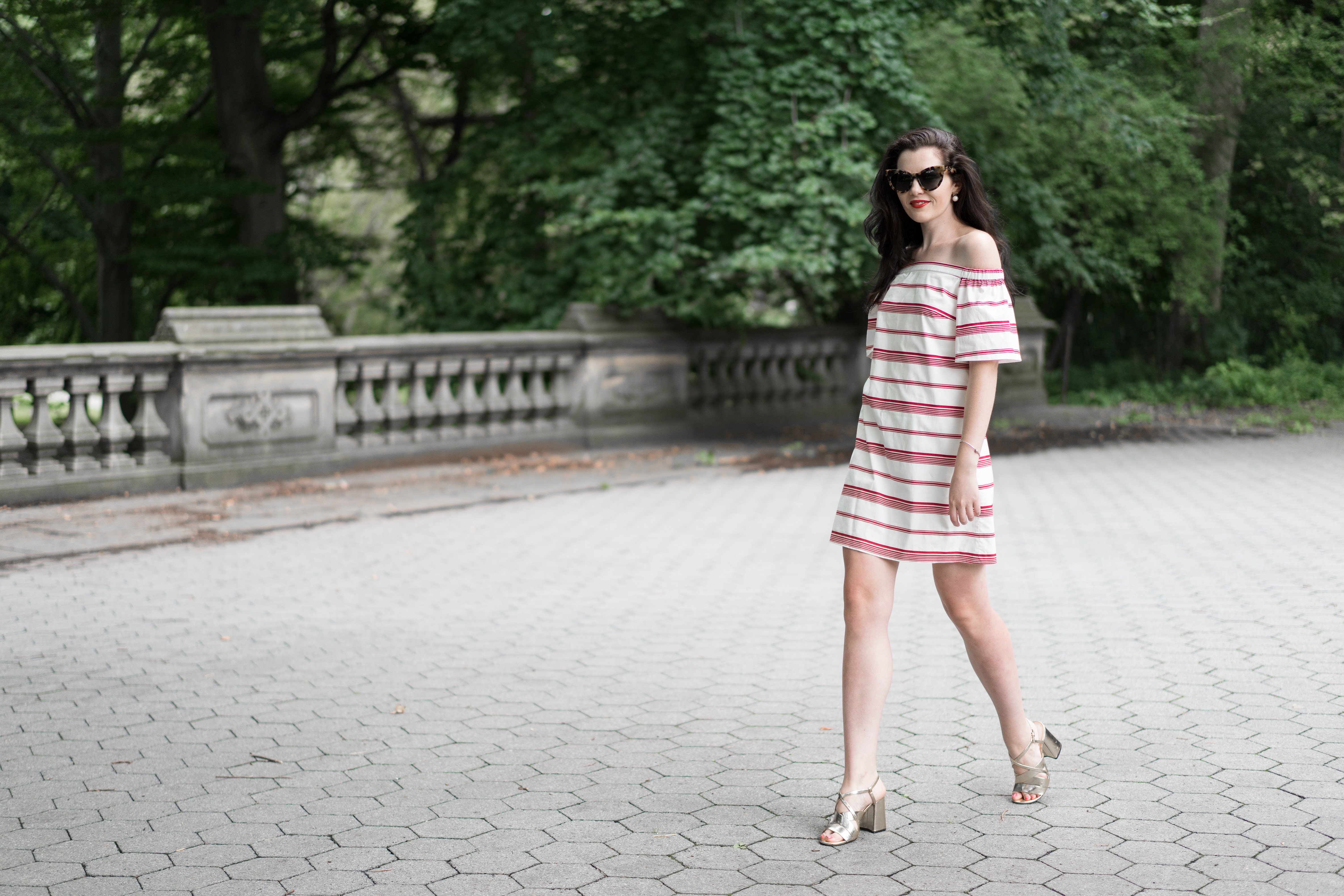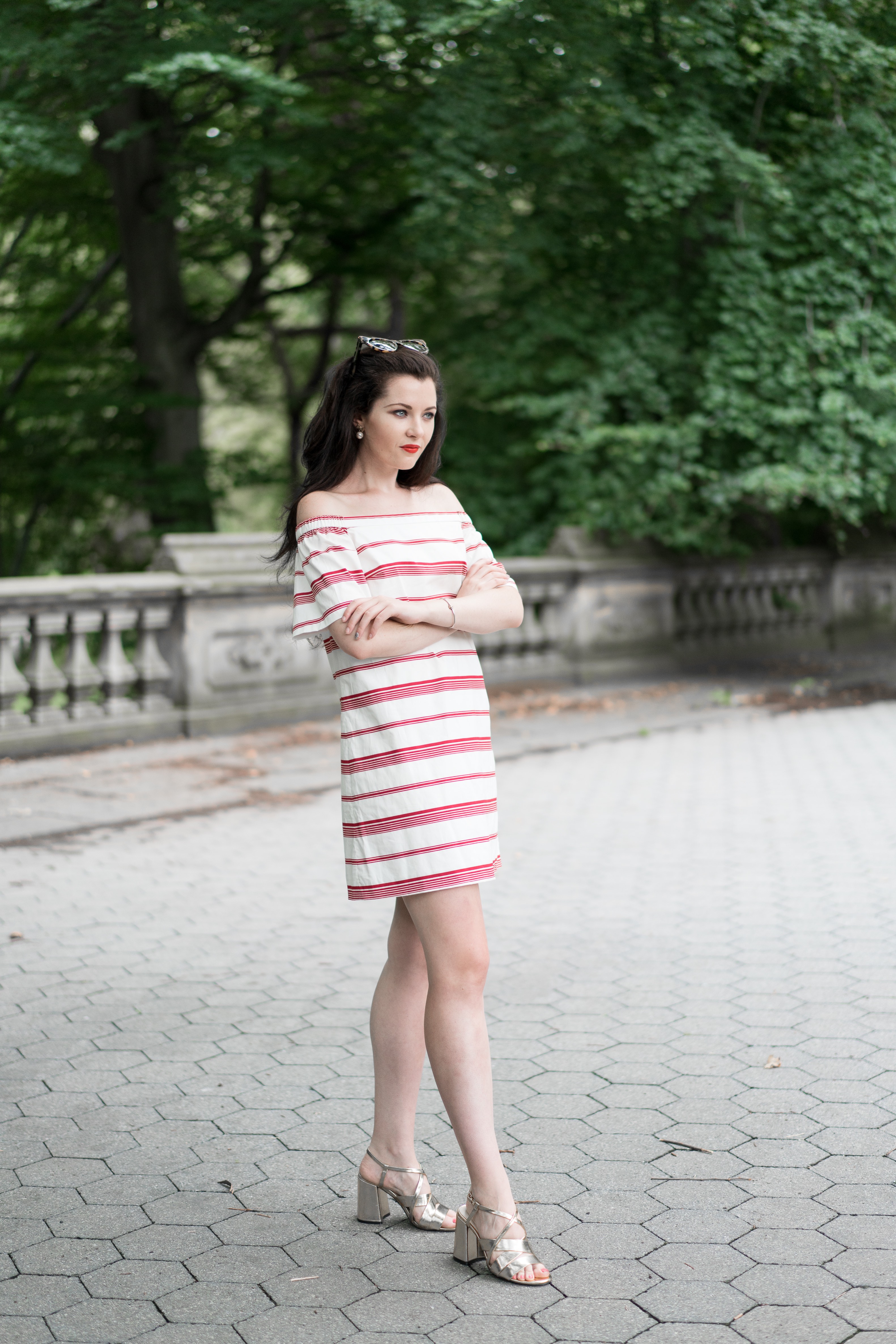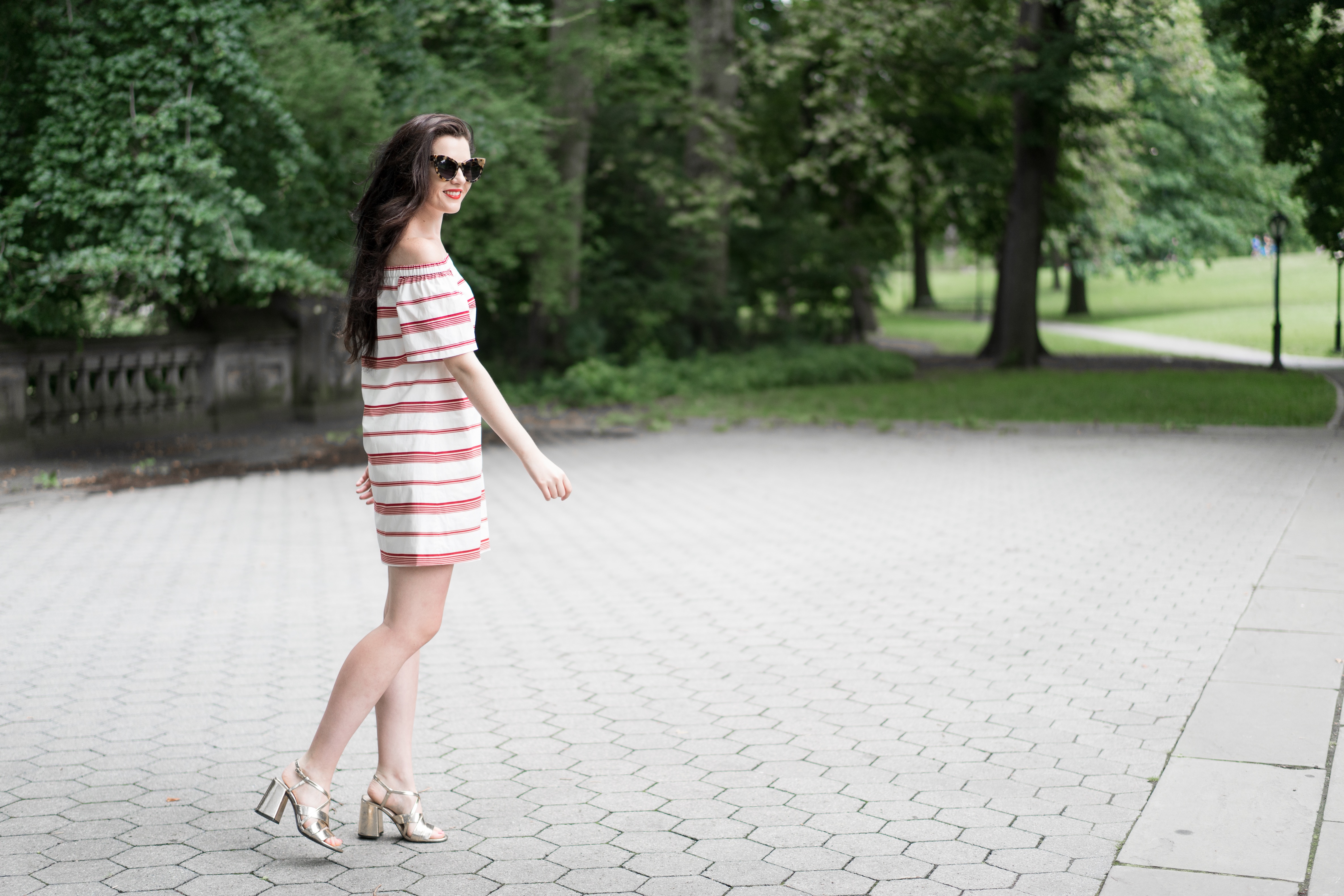 Photography by: Edelle Kenny
Shop The Post
Have a great week guys!