Hi Everyone! Half way through another week, I can nearly taste the weekend! I'm sitting here writing this post after a super long but exciting day at work! Some of you may have seen on snapchat (michaelabear1), that I was hosting a Facebook Live with Teen Vogue at the Nerve movie premiere with Emma Roberts! So much work goes into planning these things, and executing them can sometimes seem a little on the stressful side that it at the end of it I always find myself wondering "Did that just happen?" After an absolutely whirlwind of a first month at Teen Vogue, I'm trying to take a step back and appreciate all of the amazing opportunities I've had in just a few short weeks! I was on the phone to my Papa Bear the other day when I was feeling a little on the homesick side and something clicked with me. One day twenty years down the line, when I've moved back home to Ireland and hopefully have a pretty home and some kids, I'm going to look back at this time of my life in absolute amazement and think why the heck was I not more appreciative of it! Don't get me wrong, I count my blessings every single night that so many wonderful things are happening in my life, but in other ways, there's almost so much going on that it hasn't even sinked in yet.
As I mentioned before, building a work appropriate closet was a must with my new job, and I absolutely fell in love with this Pin Stripe Jumpsuit from Topshop. It's so comfortable and I think it will also look cute in Autumn paired with a nice white shirt underneath. I'm also very in love with my new Karen Walker sunglasses, which are most certainly a little out there but I just love how fun they are!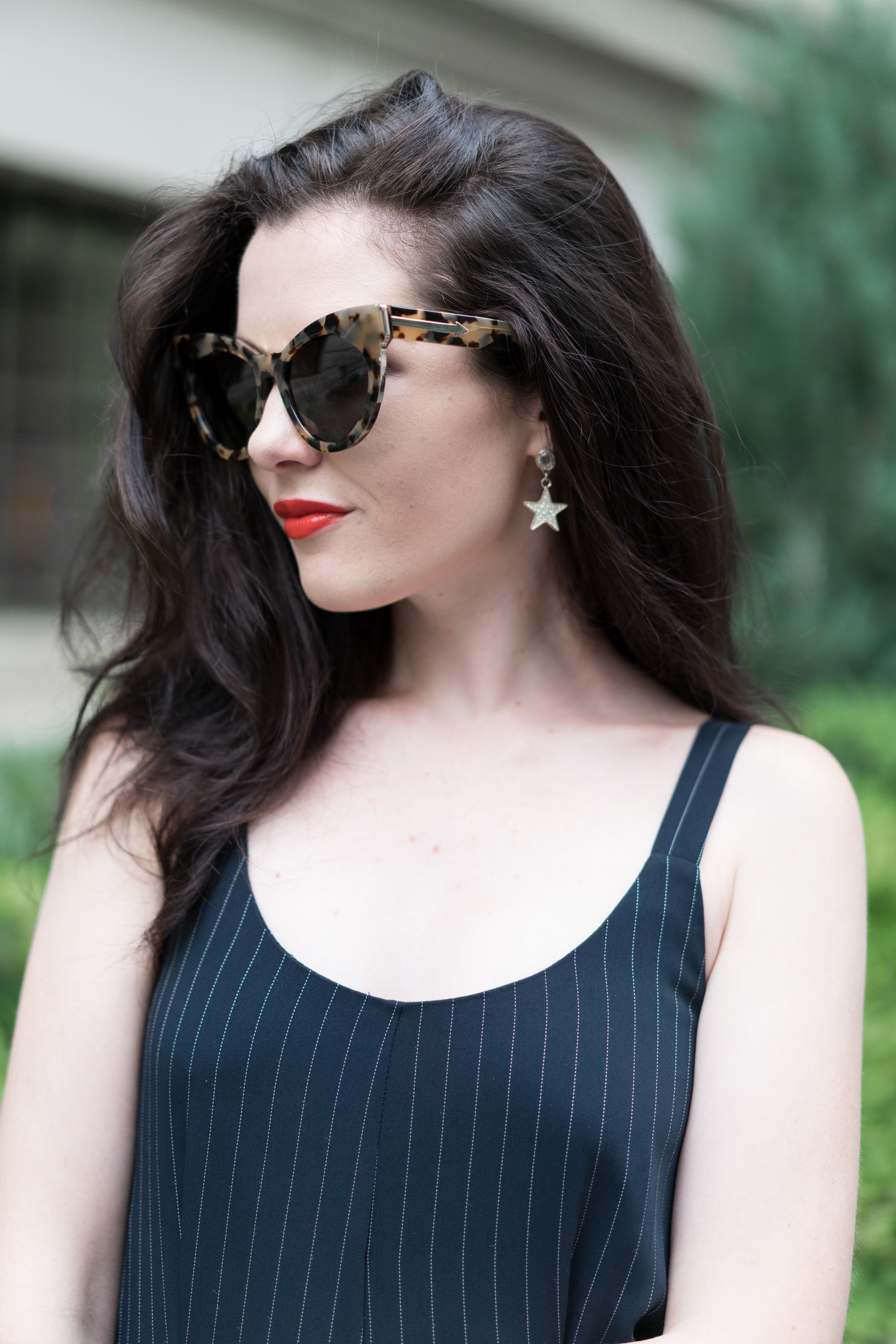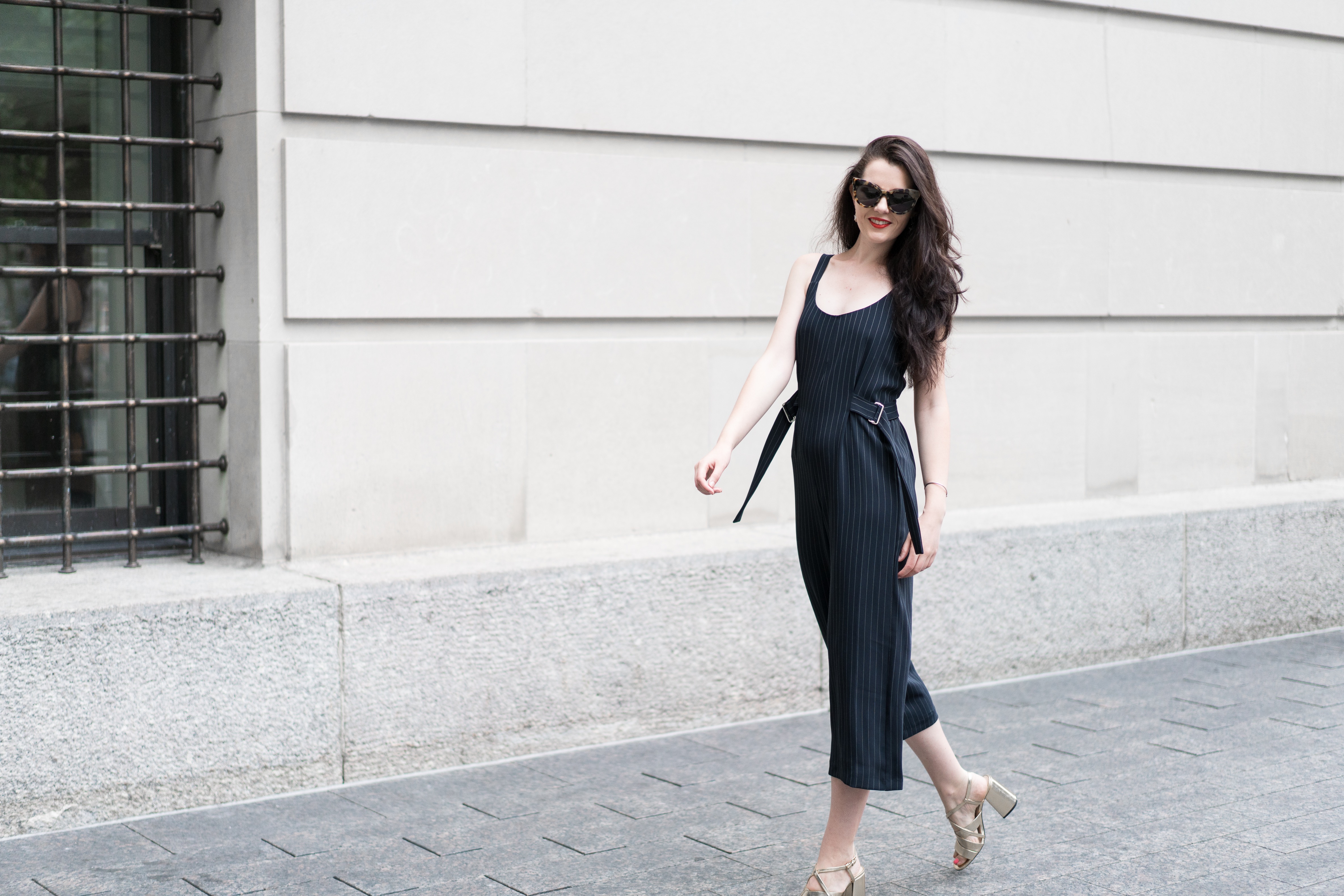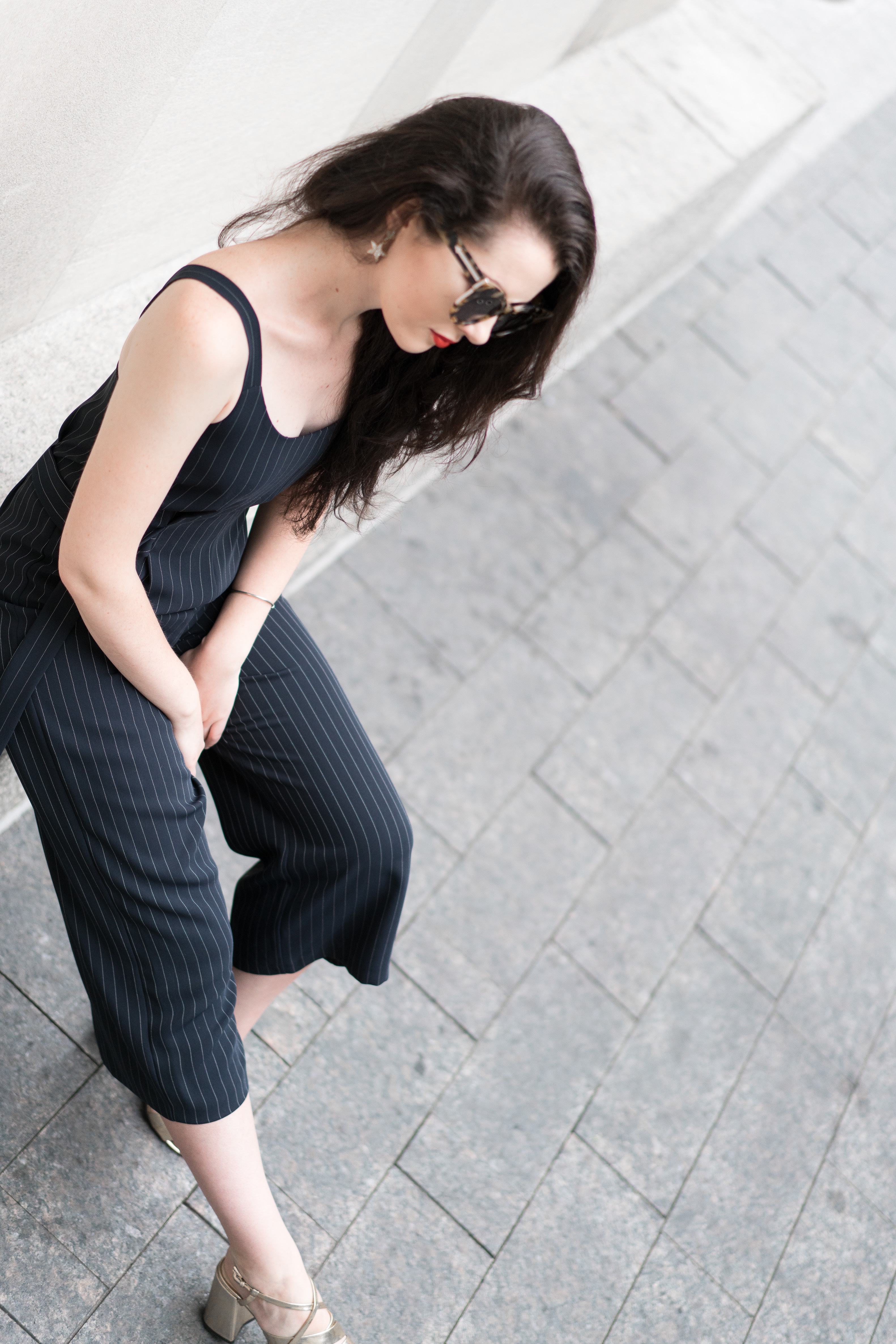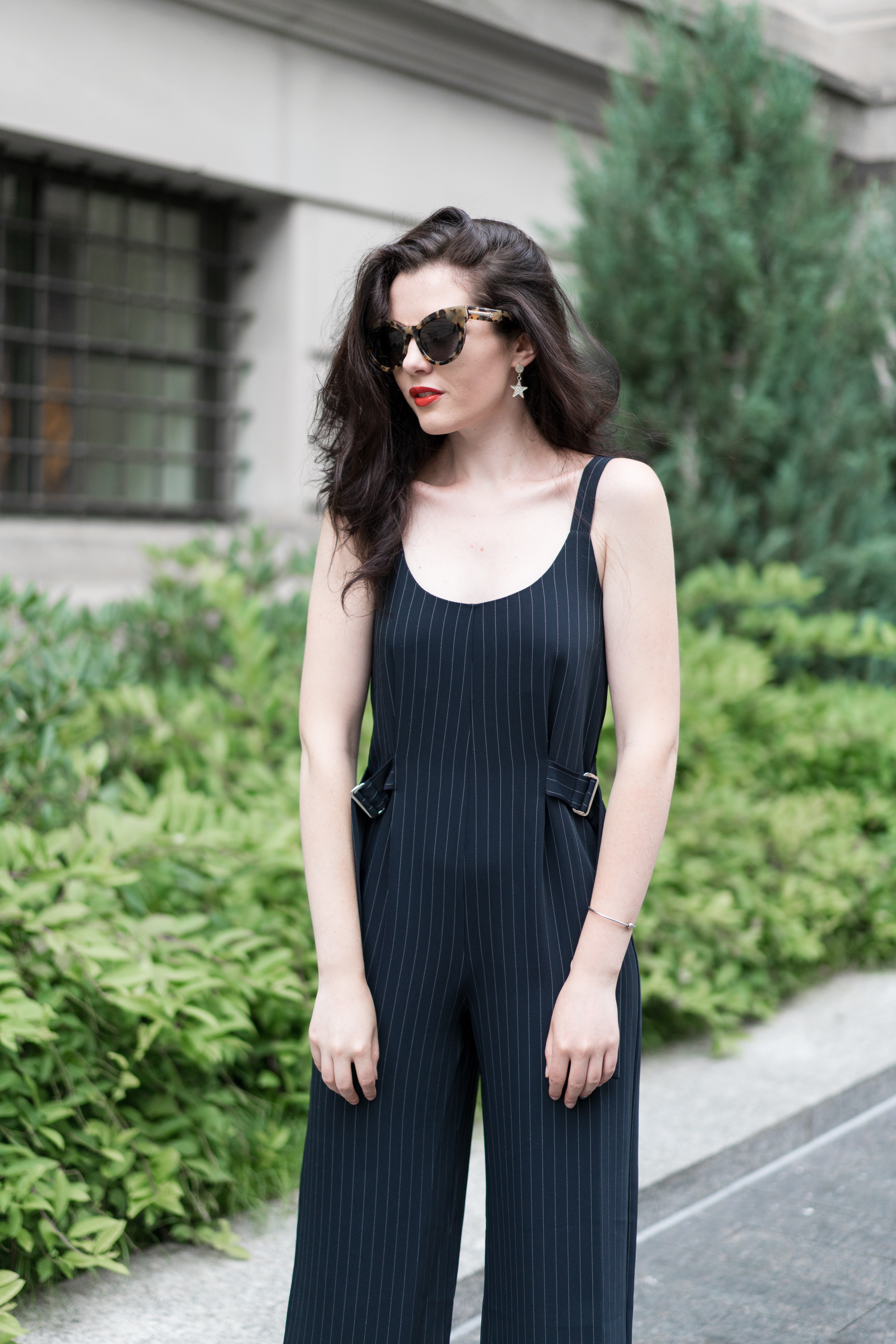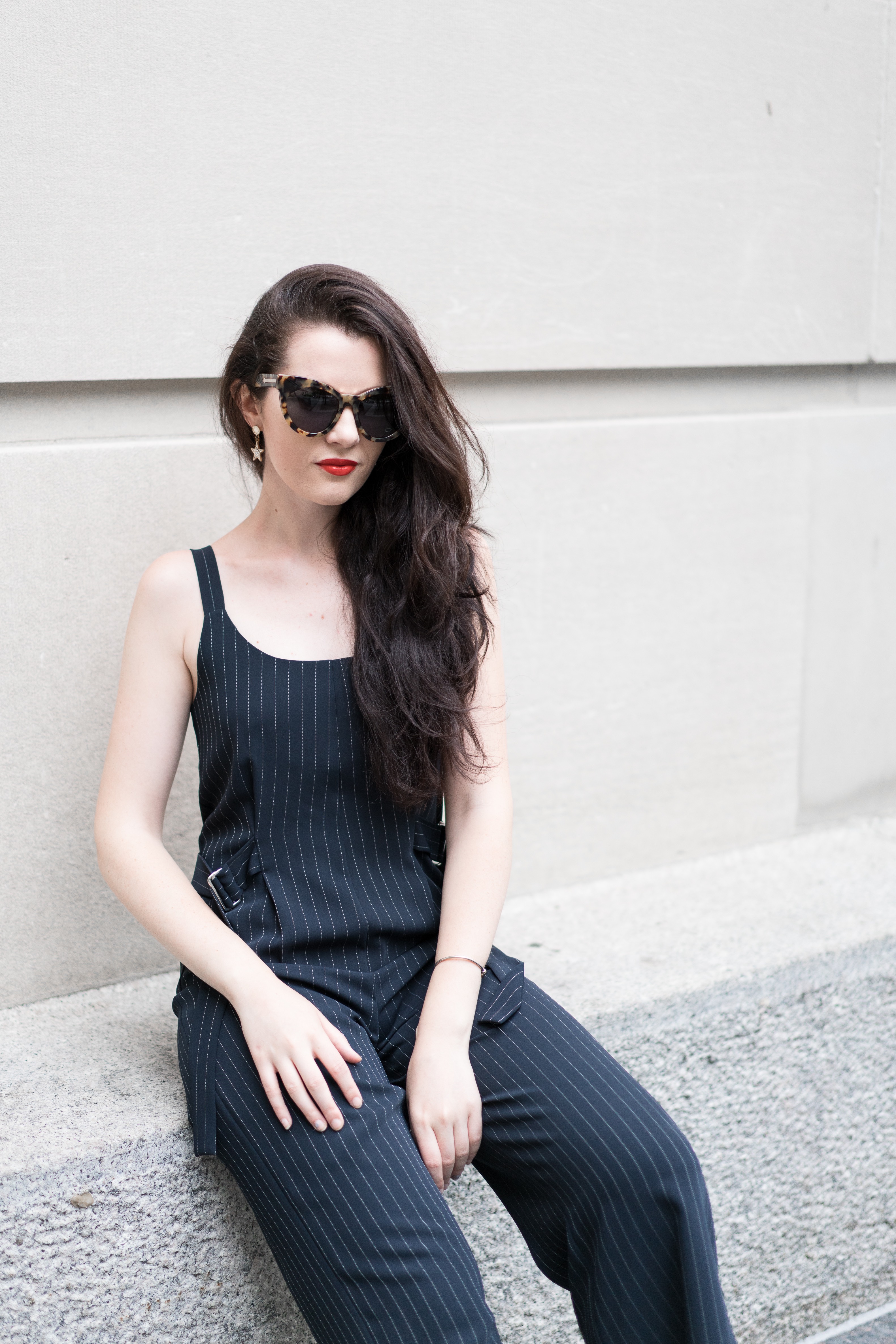 Shop The Post
I hope you all have a great week!