Happy Monday Lovelies! I am so glad to finally be sharing my ultimate guide to landing your dream job in New York. Since I moved to New York last year and started working with MTV, and now Teen Vogue I literally get emails and questions on snapchat (Michaelabear1) from you lovely readers on a daily basis looking for advice on how to find a job you love, especially those of you who are planning on moving to New York in the near future. I definitely feel that I've learned a thing or two in the job hunt process so I wanted to share as many tips with you as I could possibly thing of. I also just want to state that the following advice is solely from my own personal experience. Things could certainly be very different for other people especially if you work in different industries!
Several people were wondering about my personal career path and I wanted to share it with you guys so you know that you're never stuck in something and if you're willing to work hard to change career paths you can definitely do so! Flashback to when I was doing my Leaving Cert, I absolute loved the science subjects and really wanted to study Medicine. But when I missed out on the points, I decided to study Biomedical Science in NUIG as a back up route with the hopes of then going on to do Graduate Medicine. About half way through college, while I loved everything I was learning, I started to wonder if I wanted to spend a further 4 years studying Graduate Medicine and decided it wasn't for me. Fast forward two years later, I graduated from Biomed and enrolled in Postgraduate Business Studies in NUIG. Starting out, I genuinely did not have a clue about anything to do with Business but within a few weeks of starting, I discovered that I absolutely loved my Marketing subjects so I majored in them for my final semester and haven't looked back since.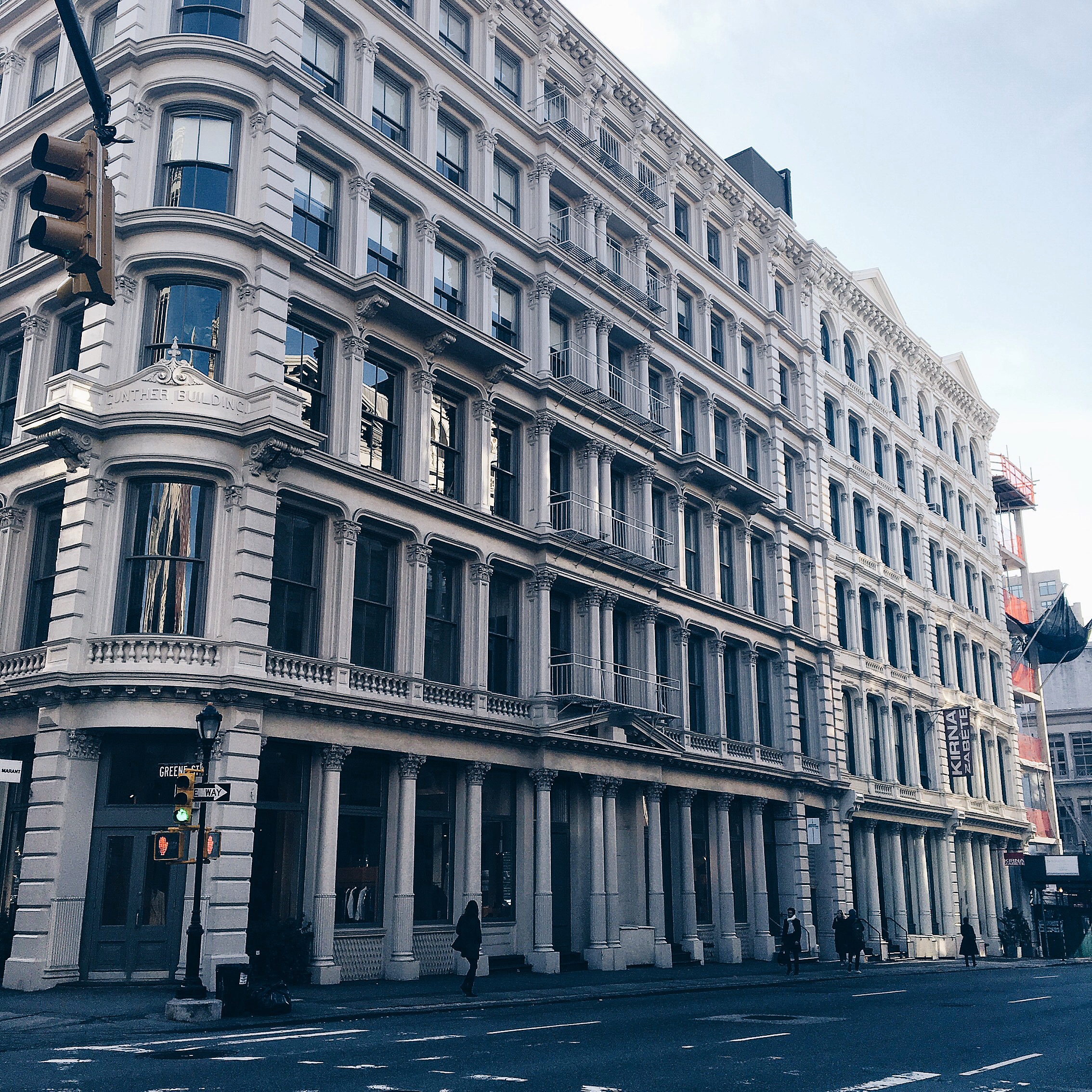 Tips for finding a job in New York
Keep your resume short and sweet: If you're looking for a position in the states, make sure your resume is formatted the American way. While at home it's not uncommon for resumes to be two pages, detailing your hobbies and interests, here its standard to have one page compiled of a short mission statement (who you are and what you're looking for), Your Education (Just share overall grades), Your Job experience (a quick description of duties) and your references. In my experience the one thing people look for on resumes is that you can get results. For example, If you achieved a growth of X% of followers, sales or reached certain targets make sure you state that on your resume as it's truly invaluable.
Get eyes on your resume: There's numerous sites where you can upload your resume for recruiters or hiring managers to view it. Some of these include indeed.com, jobs.com and monster.com. It's a very easy step to take and in my experience can lead to a couple of phone calls.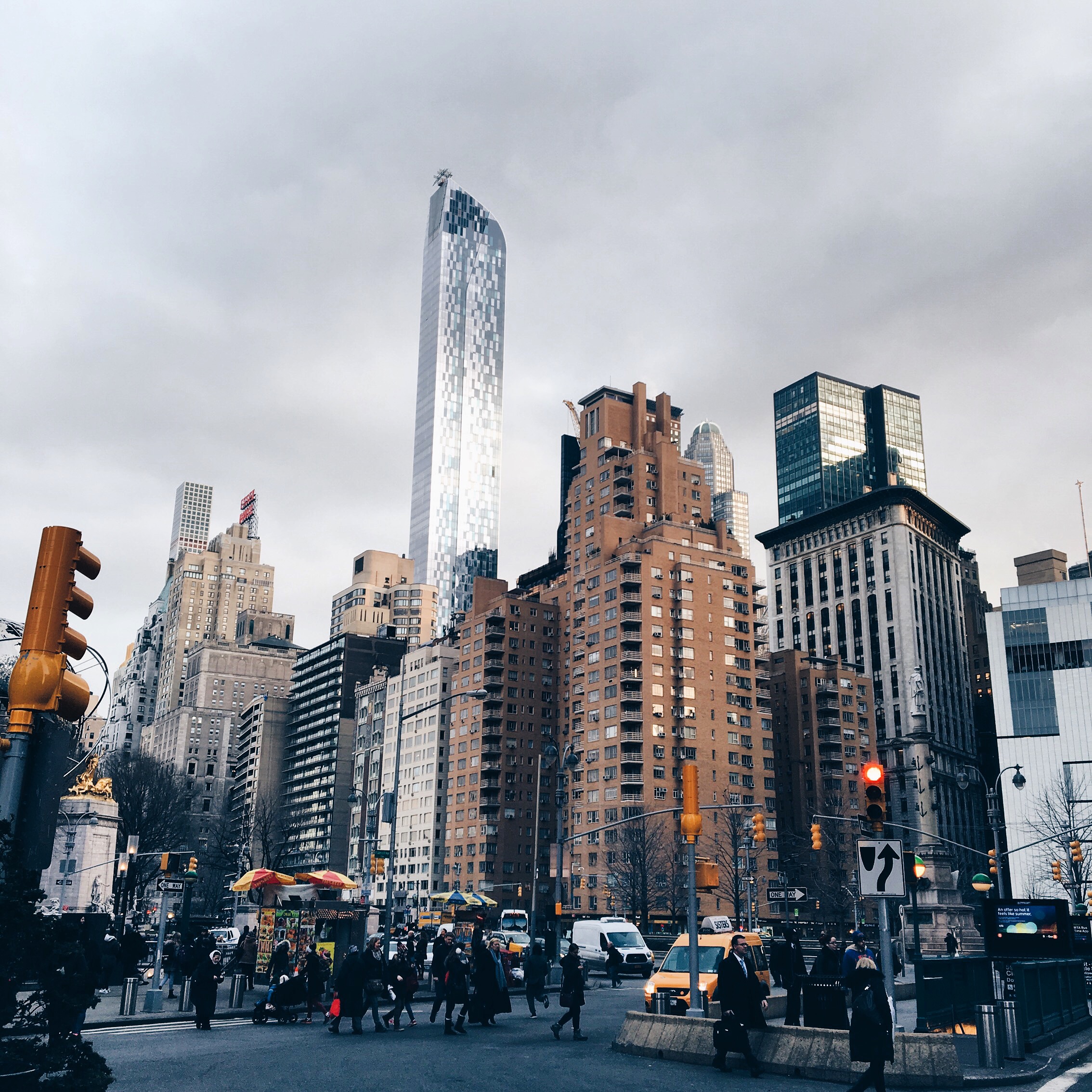 Get active on Linkedin: It's so important to start building a presence on Linkedin as early as you can. It's hugely beneficial to have a network of contacts built up BEFORE you even start looking for a job. Aside from that, use Linkedin to connect with the HR Managers of the companies you would like to work for. Drop them an in-mail introducing yourself and stating an interest in their company. I know this may seem very forward but over here in the states, that's how people roll! Secondly connect with people who you've interviewed with on Linkedin following an interview so you can stay in touch down the line.
Where to look: So if you're coming to NYC for a short period of time and looking for shift work like waitressing and retail, then craigslist is a great resource. For full time permanent jobs my number one go-to place is Indeed. I find this was the one site that was updated most often and is used by most big companies to advertise positions.If you're looking for a job specifically in fashion, Fashionista and StyleCareers are pretty good also. If you want to work for a publication, the Conde Nast and Hearst (homes to the worlds biggest magazines) are where they first post the vacancies, so checking them regularly is a good idea.  There's also many different recruiting companies in the city which can be helpful resources. It's a good idea to set up some introductory meetings with recruiters when you get to NYC and discuss what you're looking for. That said you have to be EXTREMELY weary of recruiters as they are working on commission. If they ask you what you're looking for salary wise, ask them what the hiring company's range is, otherwise you might undercut them and the recruiter will keep the remaining money. And also make sure you read through a recruiters contract with a fine tooth comb. I sadly learned this the hard way at my position with MTV. The recruiter that hired me was taking a huge percentage of my pay check and neither my boss or I had a clue what was going on. Lesson learned!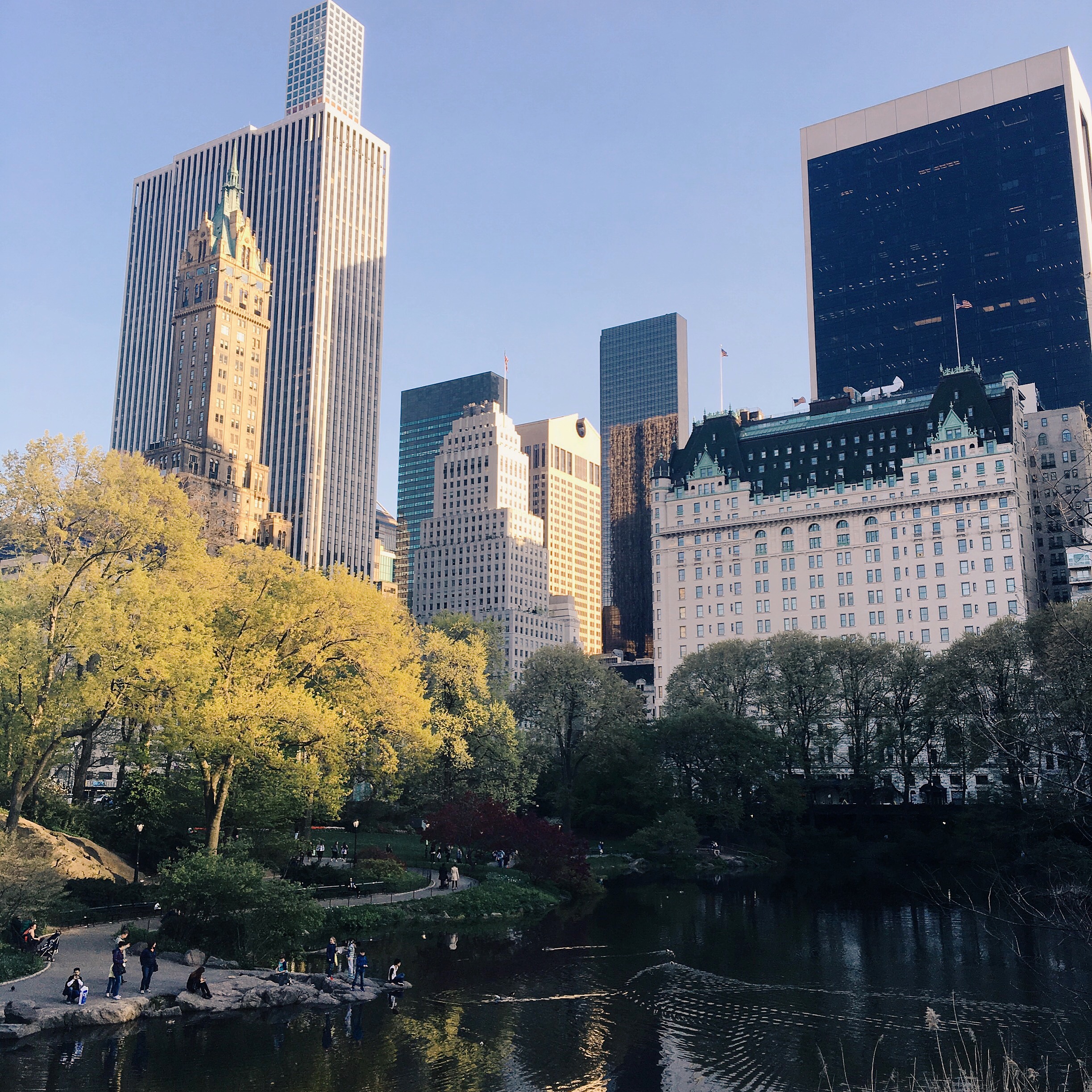 Salary: Ok so this may be a little taboo to discuss. But I want you guys to all know what I wish I knew when I first came to New York. While at home in Ireland a starting salary of mid twenty to mid thirty thousand for graduates may seem wonderful, over here it's a very different ballgame. In my experience from talking to co-workers and friends, starting salaries over here are considerably higher. So before you interview for a job make sure you do some research on sites like Glassdoor to figure out what the going rate is. And don't be afraid to negotiate your first salary, it's a common practice over here and one thing you can guarantee, you don't get what you don't ask for!
Education Vs Experience: This is a question I got asked by several people on snapchat. Do you need a Masters to study over here? And the short answer is no. In my experience, employers (especially the bigger companies) put a lot more weight on experience than education. (My boss only realised last week that I had a Biomed degree!) That said back in Ireland, because the workforce is so educated I think you probably would need further education for many jobs. The best advice I would have for people is, if you know for sure that you want to do a masters and exactly which one you want to do, then there is no time like the present to go get it, and moving to NYC will always be an option after you finish! But you certainly do not need one to move out here, so if you don't have one don't let that stop you!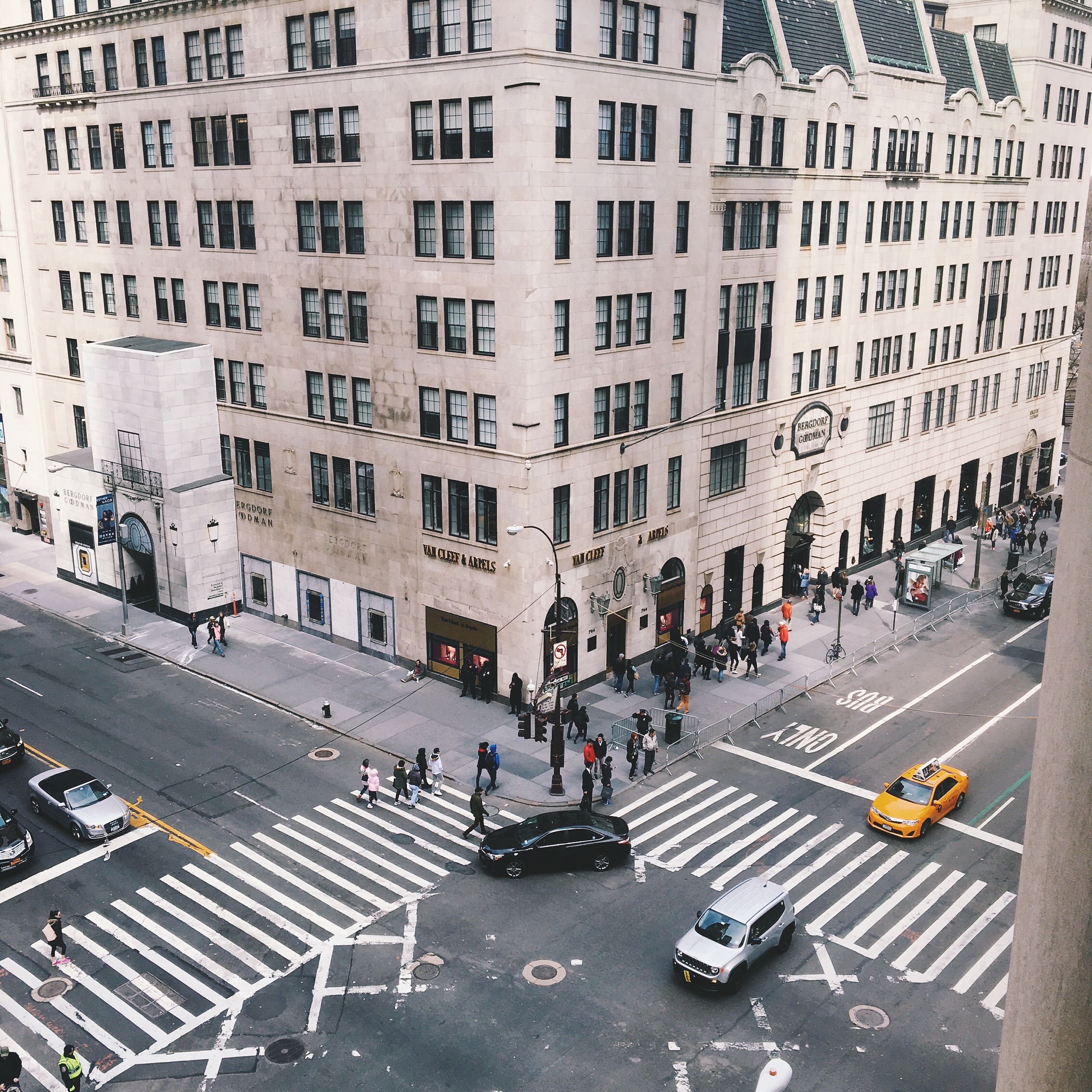 Making Connections and Networking: Many people told me when I was job hunting "It's all about who you know", which was hard for me to hear when I first arrived because I didn't know anybody. And of course there's a certain amount of truth to it, I know a couple of people who were handed jobs because they had a connection to the company! I would one hundred percent try and reach out to as many people as you can before moving out here, but don't stress out too much if you have no professional connections. I got both of my jobs at MTV and Teen Vogue without knowing anyone. Networking is a huge thing over here though, even when you do get settled in a job. Findspark is a great resource for recent graduates as they hold monthly networking events with speakers from many of the big brands. Also just a note about asking people for direct contacts, don't. If you've never met the person you're reaching out to for information, chances are they will not be comfortable giving you an email address so that you can reach out to the other person and be like "Hi, I got your email from XYZ", a personal recommendation is a very special thing and if people want to give you that then they will offer, but it is a little rude to ask!
How to get a job in social media: Many people asked how they would find a job in social media and my first tip may seem very obvious but it's a must do, you should really to have a personal presence on social media yourself. Having a blog is also a great tool because hiring managers can learn more about you from reading a few posts then they ever could from a resume! I got my job at MTV SOLEY because of my blog and Instagram account (Isn't that absolutely crazy?) Even if you're not looking for a social position, your social platforms will 100% be checked by hiring managers, so if you dont want them seeing something make sure you turn on your privacy settings. Another thing to note about working in Social Media, is that you will most likely have to do a Social Edit Test as part of the hiring process. These can be quite the time consuming process (my edit test for Teen Vogue was over 20 pages long) but they really test if you're a good fit for the brand and how creative your ideas are. Usually you're asked to come up with social strategies for different situations, develop mood boards for what you think the brands social presence should look like and maybe critique each of the brands platforms as they currently exist. The best tip I have for these is to look at competitor brands and see what they are doing that you could do better or in a slightly different way. Also try to think outside the box with your ideas and make sure your grammar is on point. A job in social can be divided into two categories, either engagement driven (where the focus is on Instagram, Snapchat etc) or Traffic/Sales driven (where the focus is on Facebook and Twitter) so make sure you're up to date on all of the analytical softwares used for each.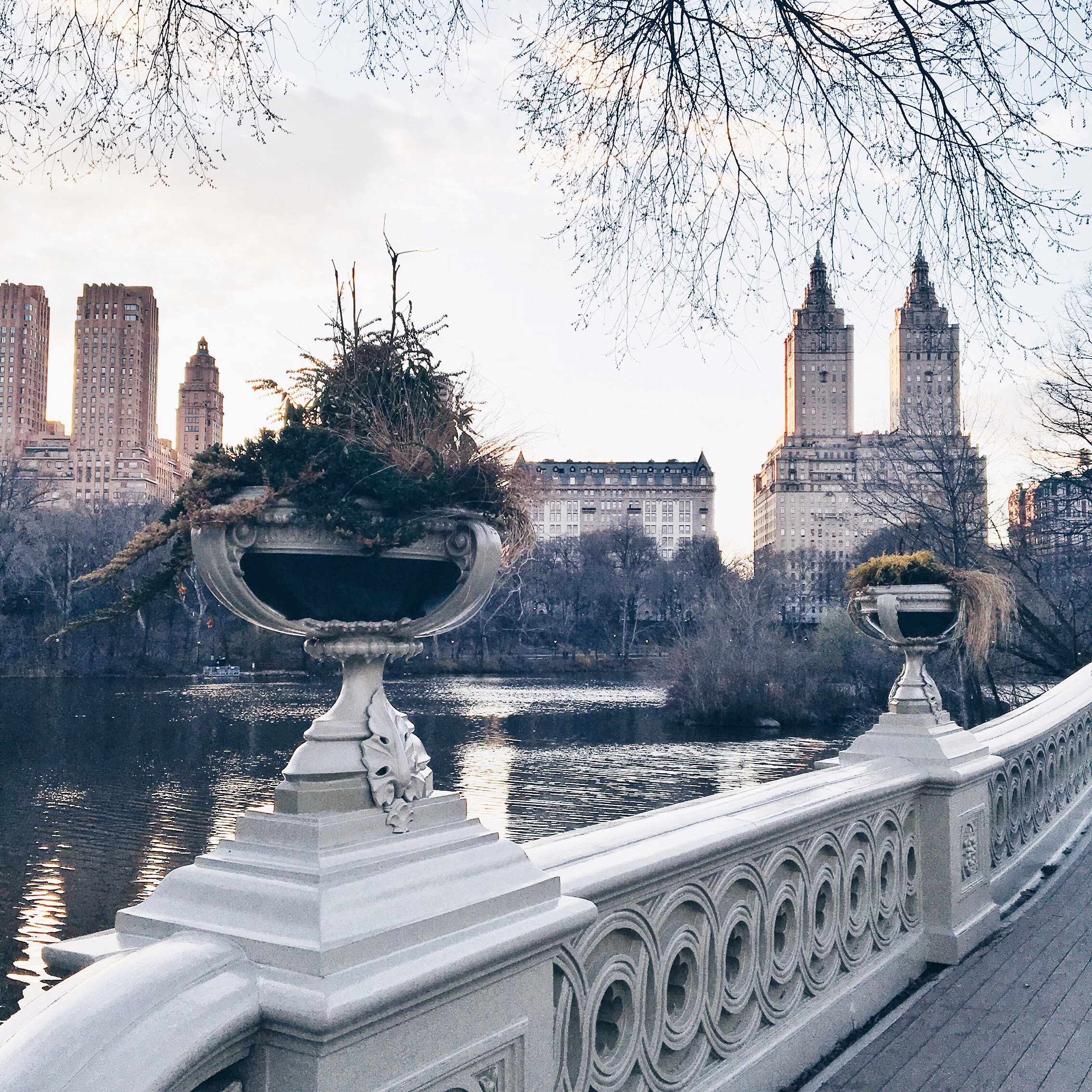 Visa's: Many of you will know that I'm an American citizen and very lucky that I didn't have to go through the entire visa process to move over here. That said many of my friends and my boyfriend Cathal did so I've definitely heard it all. Irish people are loved in New York because of our hard work ethic so don't be worried that a visa could be a deterring factor. Just make sure to know the facts about your visa and what the company has to do to support your visa. Also if you're getting the graduate visa which is for one year, know your visa options beyond that. A company wants to know that you'll be committed for more than a year (even if you're not!)
Be Patient and Write a note: One thing I can guarantee, finding your ideal job takes time and patience. When you first start looking for a job, it can be tempting to take the first offer you get but one thing I learned is that you cannot and should not settle. If you moved to NYC to find your dream job then why would you settle for anything less! If that means that you have to waitress for a couple of weeks to keep you financially afloat then go for it, but keep searching for your dream job in your off time. If this year has taught me anything, it's that what's for you will not pass you and if you're hard working and kind then you will get places. Simple as. Of course there will be rejection, but for every door that closes, one more will open. Interviews are obviously daunting for everyone but just remember that every person you meet with, is another contact. One time I interviewed for a job at a brand that I really loved, it wasn't meant to be but the girl who interviewed me recommended me for another position at a different brand so always keep that nothing is ever in vain.
That about sums up my tips for finding a job in New York. There's a huge amount of opportunities in this city so if you're planning to move over here just know that something will come your way with a little patience and luck! I'm just like many of you, I moved over here feeling so nervous and stressed about where I would end but but just keep in mind that If I can find my dream job here, then you can too! I've also been getting many questions on snapchat too in relation to advice on making the move out here and finding accommodation so keep an eye out for that post soon. And as always, if you ever have any other career or New York related questions, or if you simply want to say hi then just send me a snap at Michaelabear1