Happy Tuesday Guys! Some of you may have seen on my snapchat (Michaelabear1) this morning on my way to my Pilates class, a man handed me a piece of paper that said "Strength is the product of struggle, you must do what others don't do to achieve what others won't", and it really stuck with me! In my new (well not so new anymore) job at Teen Vogue, I find myself not dreading going to work on a Monday morning or counting down the days until Friday which for me, is all I could ask for in a career. When I was a little younger I used to think that I wanted to be raking in the big bucks and live a comfortable life, but as I get older I'm starting to learn that all long as you feel passionate and inspired by the work you do, then that truly is a gift in itself (and hopefully the bustling bank account will come one day too!) One of my favorite people to follow, Miriam from Bake My Style said the exact same thing on her snapchat this morning. She just started a new job this week and mentioned how nice it is to not be watching the clock all day waiting for 6pm to come and I couldn't agree more. Life is much too short to be working in something that doesn't fulfill you and make you smile at least once a day. 
That said, while I'm making the most of life right now, the pressure is real when working at such a well established brand and the demands are certainly high. The reason that particular quote stuck with me though, is that life in New York certainly isn't easy going all of the time and I know later in life when I look back at my time here, I'll refer to it as my "Character Building Period", which is hilarious and true all at once. It is so true when they say to achieve something extraordinary then you need to do something extraordinary, whether it's your job, your fitness regime, or a new skill you're trying to learn, you really do get out of it what you put into it which I constantly try to remind myself.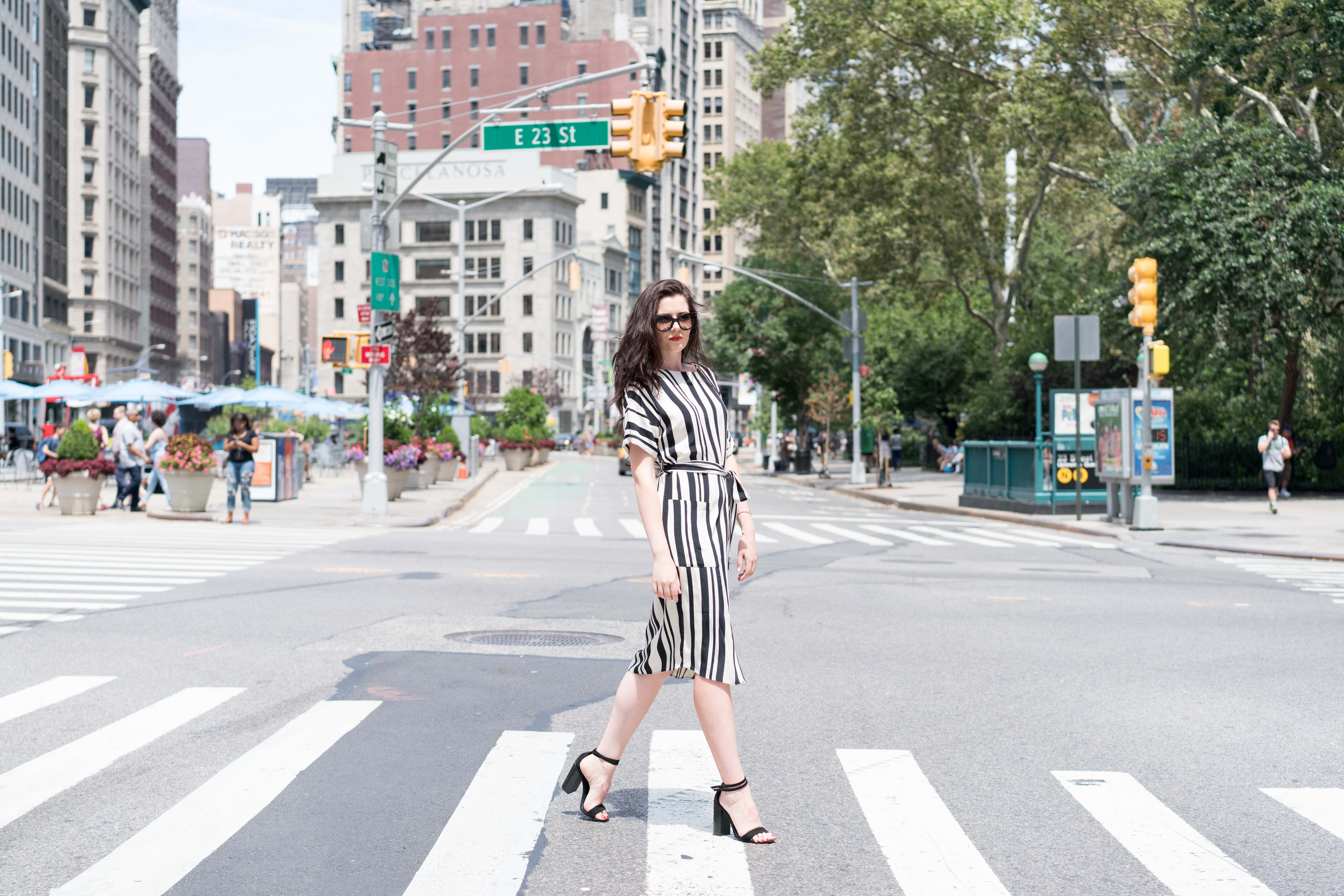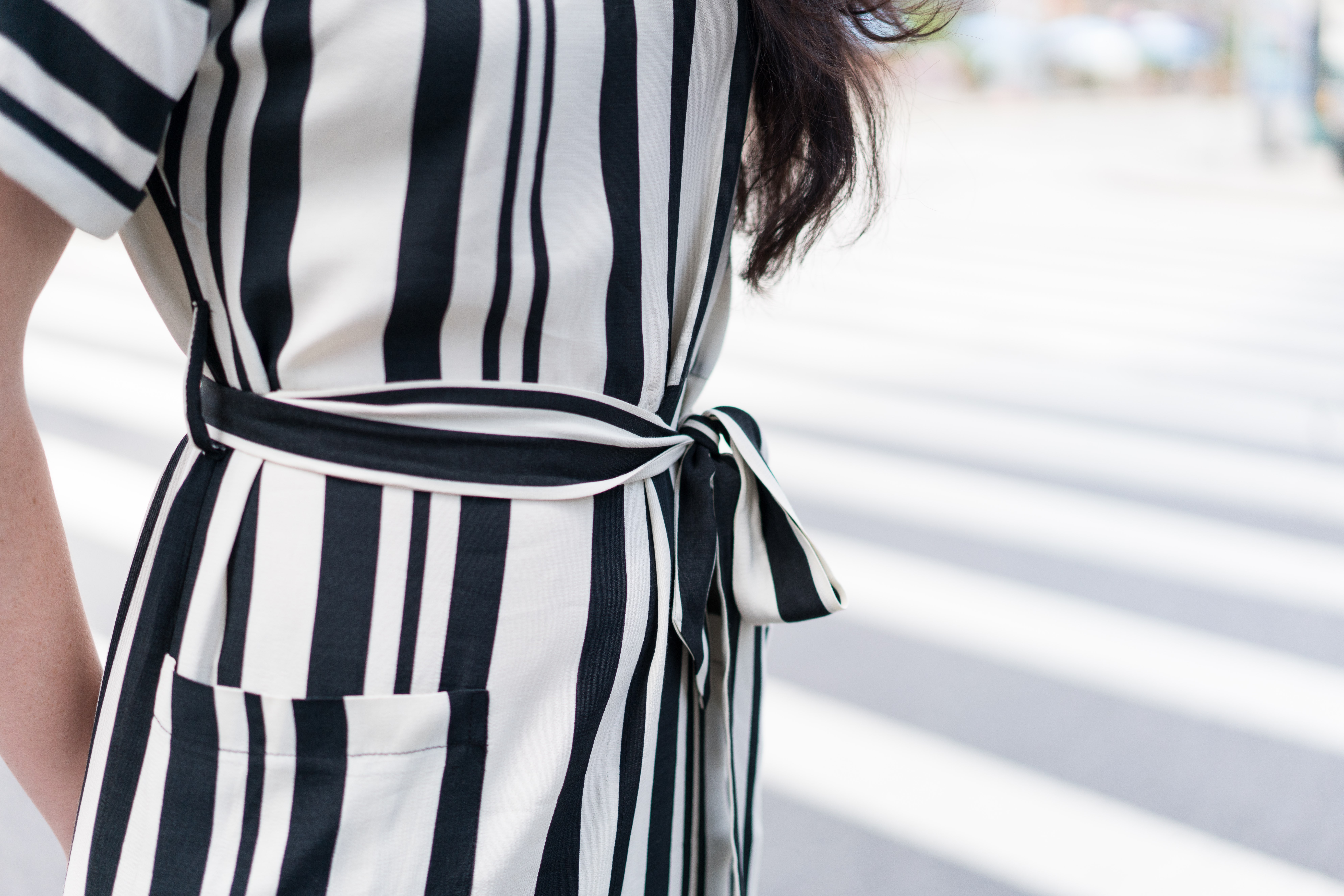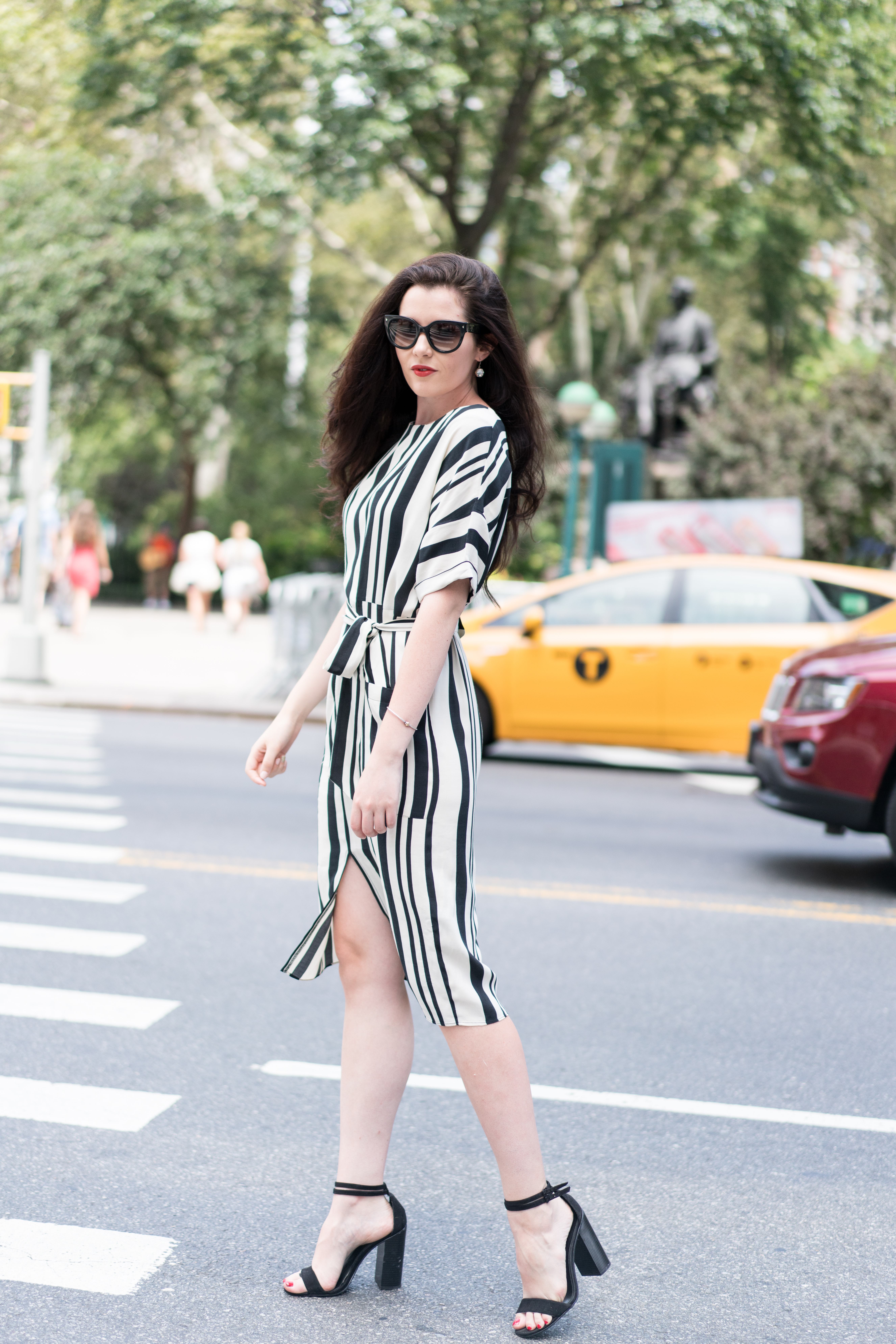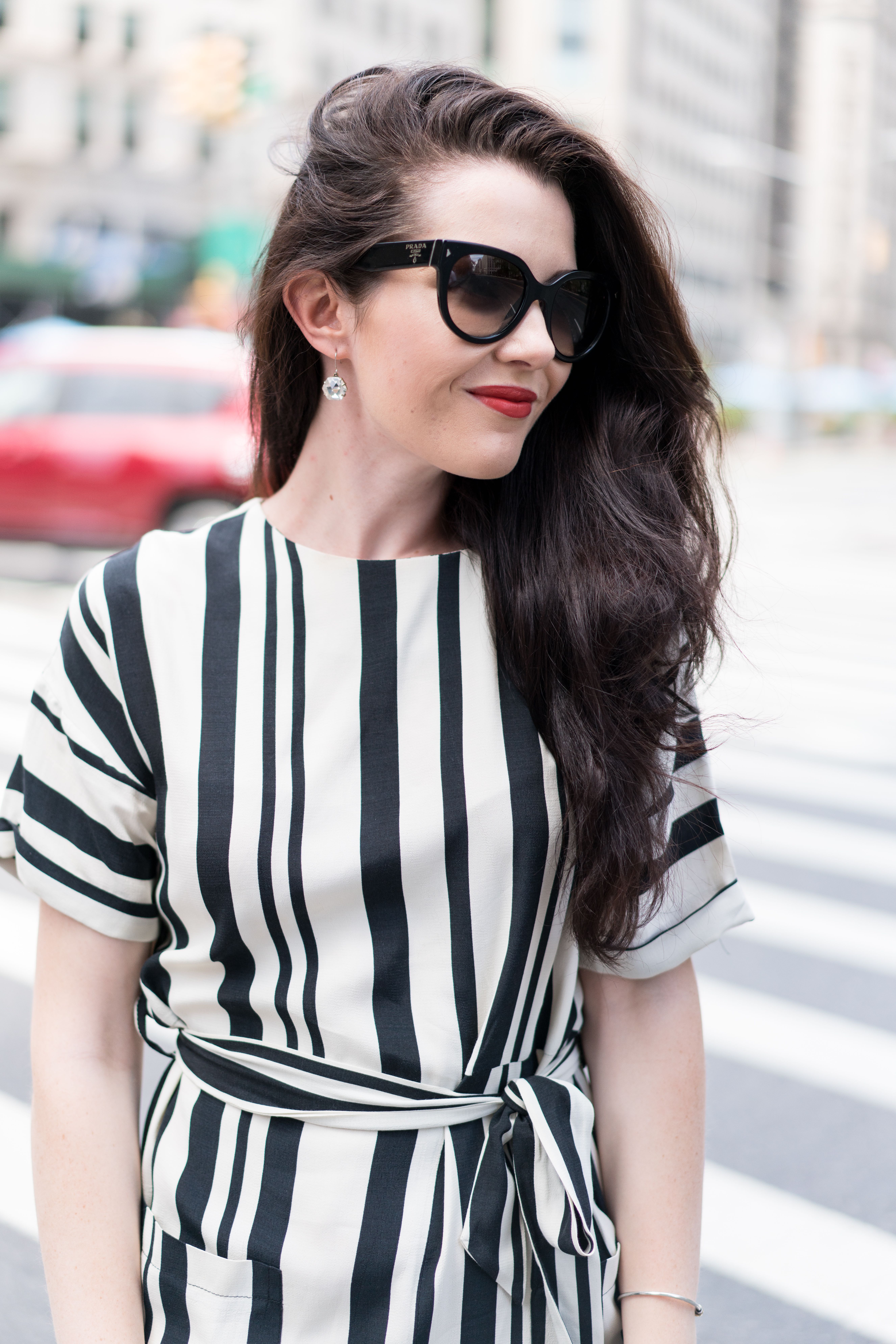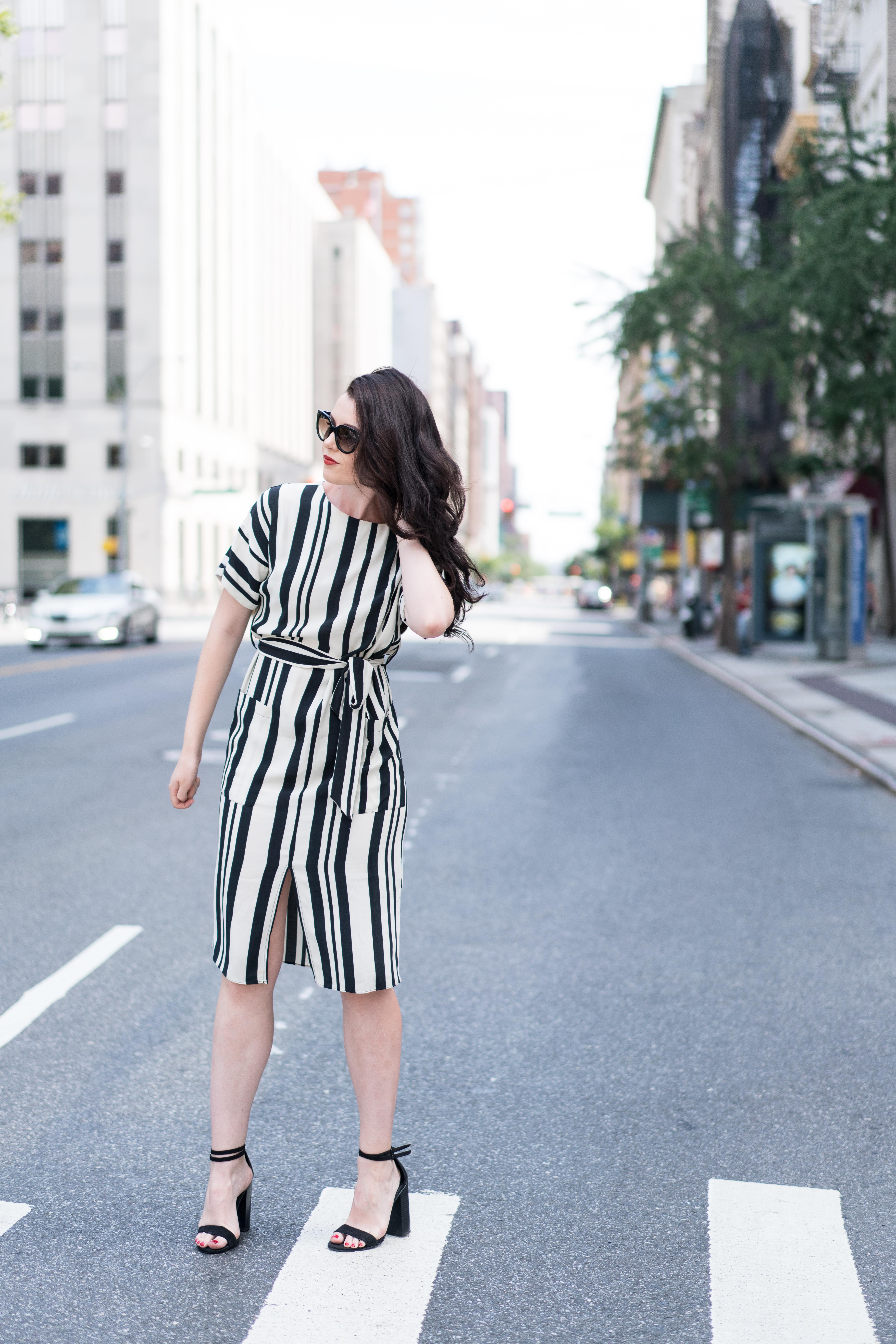 Photography: Edelle Kenny
Shop The Post
This striped dress from Topshop was a new addition to my working girl wardrobe and I actually love it because when Autumn arrives I think it will look equally as cute with an oversized sweater on top! All about that multi-seasonal dressing here in New York.