Happy Hump Day Guys! I'm pinching myself that it's already mid-October. A couple of weeks ago I shared my Autumn to-do list and this past weekend I finally got to tick Pumpkin Picking off my list while Cathal's family visited! One of the nicest things about living in New York is that there's always people visiting the city for a vacation, which means you get to experience NYC through the eyes of a tourist all over again which makes me realize how magical a place it is and how lucky I am to be here! That said, this week I honestly feel like exhaustion has hit me like a brick. I really think that keeping up with the NYC pace, working a more than full time job and working hard on this little blog of mine is starting to take a little bit of a toll on me! I even fell asleep on the subway home from work yesterday LOL! I really think that one of the biggest struggles of a blogger who works full time is finding the time and energy to balance it all! My job really isn't a regular 9-5 where you can log off after leaving the office and at the same time I'm feeling so inspired to try some new things here on Life of a Lady Bear, so sometimes it can be conflicting! I'm trying to figure out ways to get a little more energy, I already exercise regularly but I really need to start eating a healthier diet and introducing some protein into my meals, you guys who follow me on snapchat (michaelabear1) will know of my love of soup for dinner every night but I just don't think it's cutting it right now. I also have heard some wonderful things about meditation using apps like headspace so I'm going to try and start using that every night before I go to bed, even if it's just for 10 minutes.
I also think that the change in weather has a big effect on people's energy. The chill has definitely set in here so this will probably be one of my last outfit posts with the legs out for a while! I'm slowly but surely starting to add a couple of items into my wardrobe for Autumn/Winter and I think one of the most important things I think about when shopping is how cross-seasonal the item is! I picked up this embroidered dress in Zara a couple of weeks ago to wear it to the Teen Vogue Young Hollywood Party, and I think it's cute for Spring/Summer but even better for Autumn paired with a pair of tights and some chelsea boots.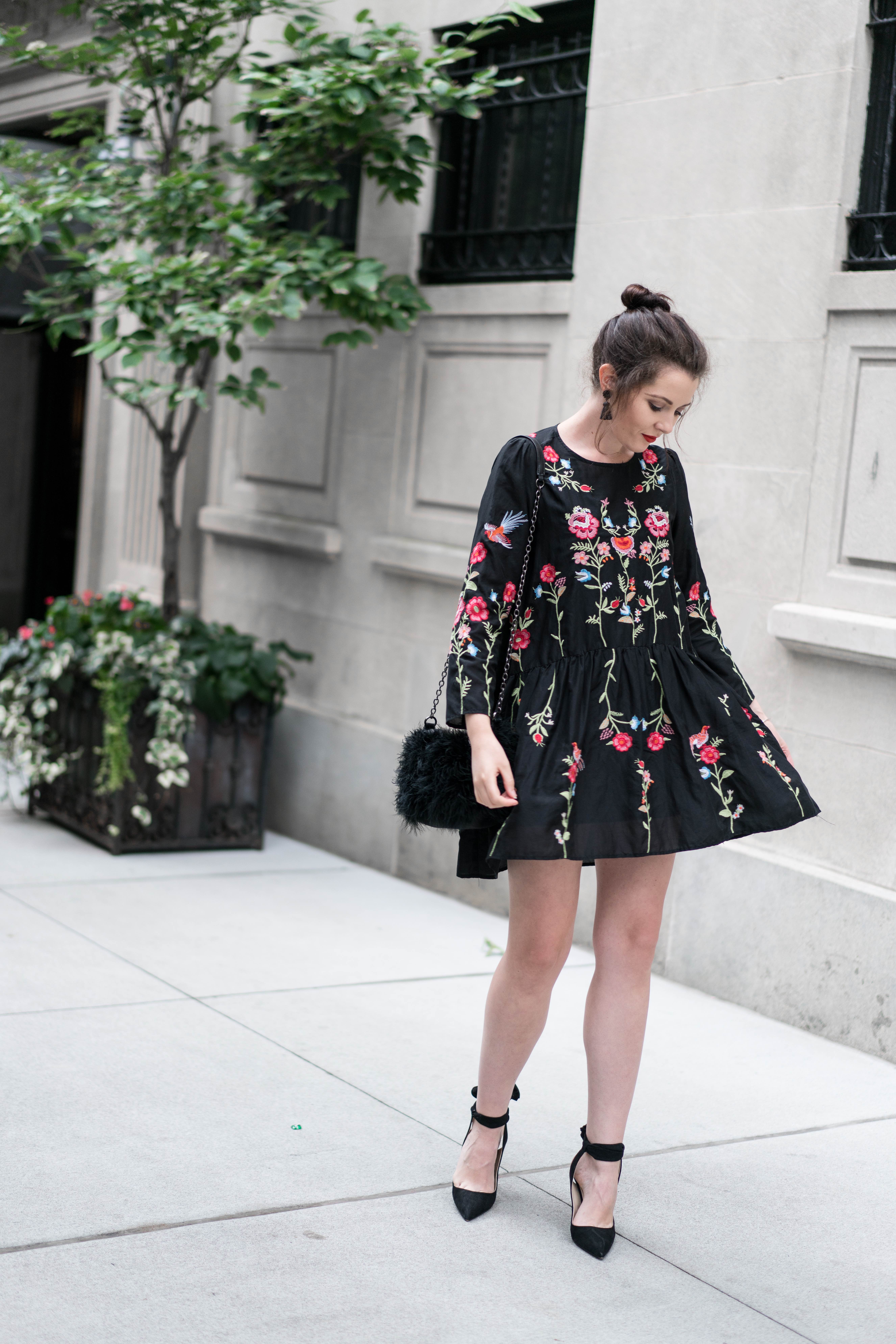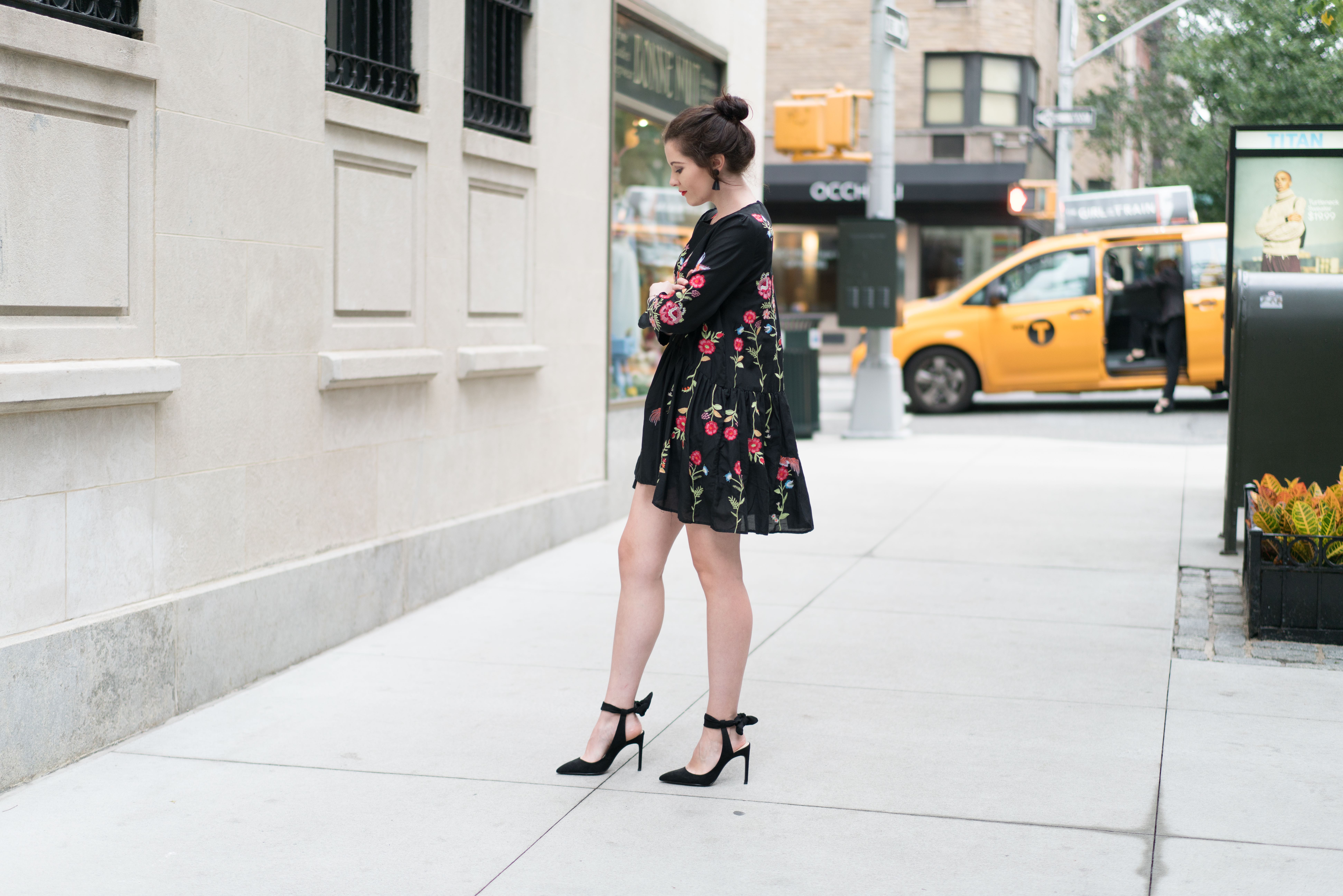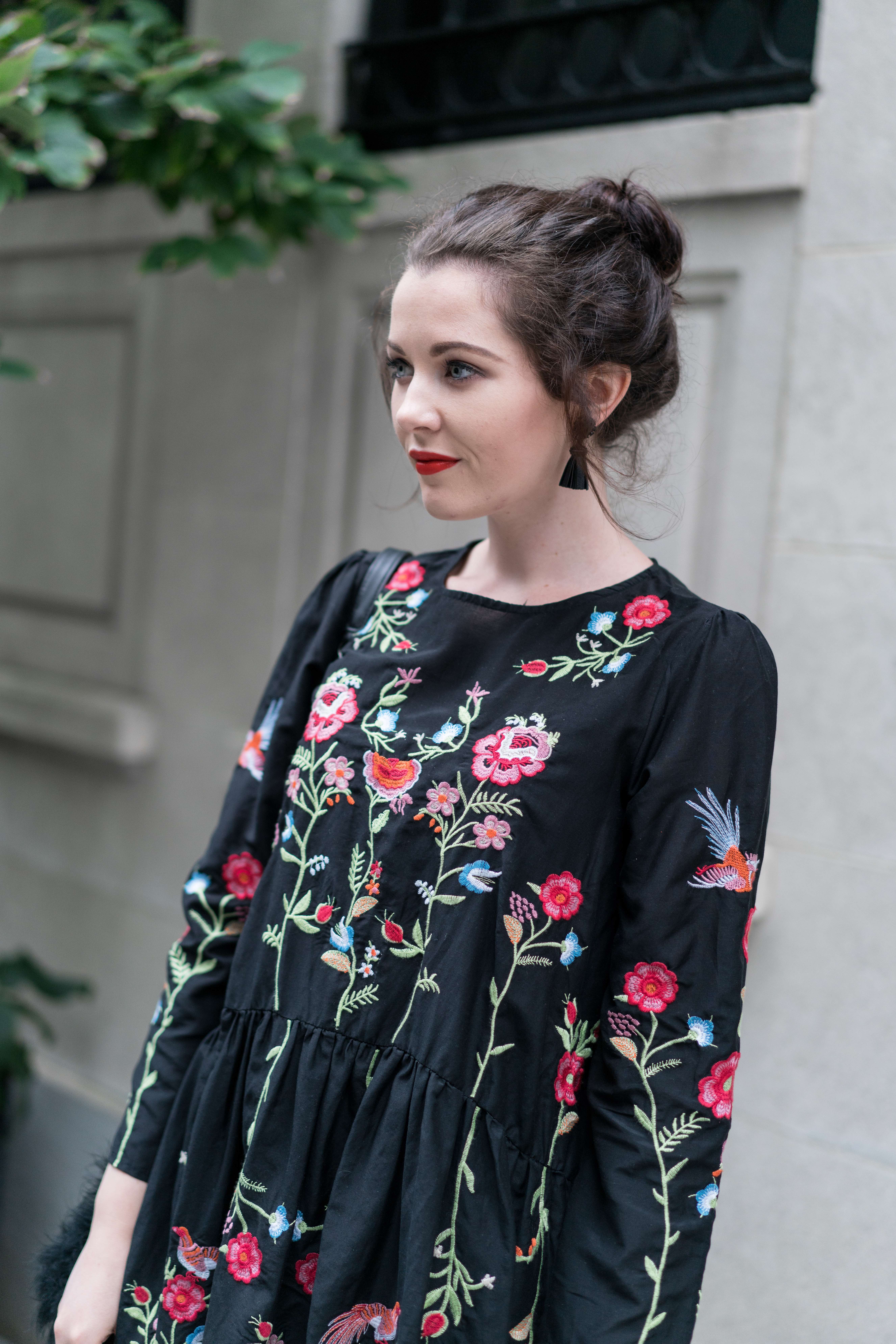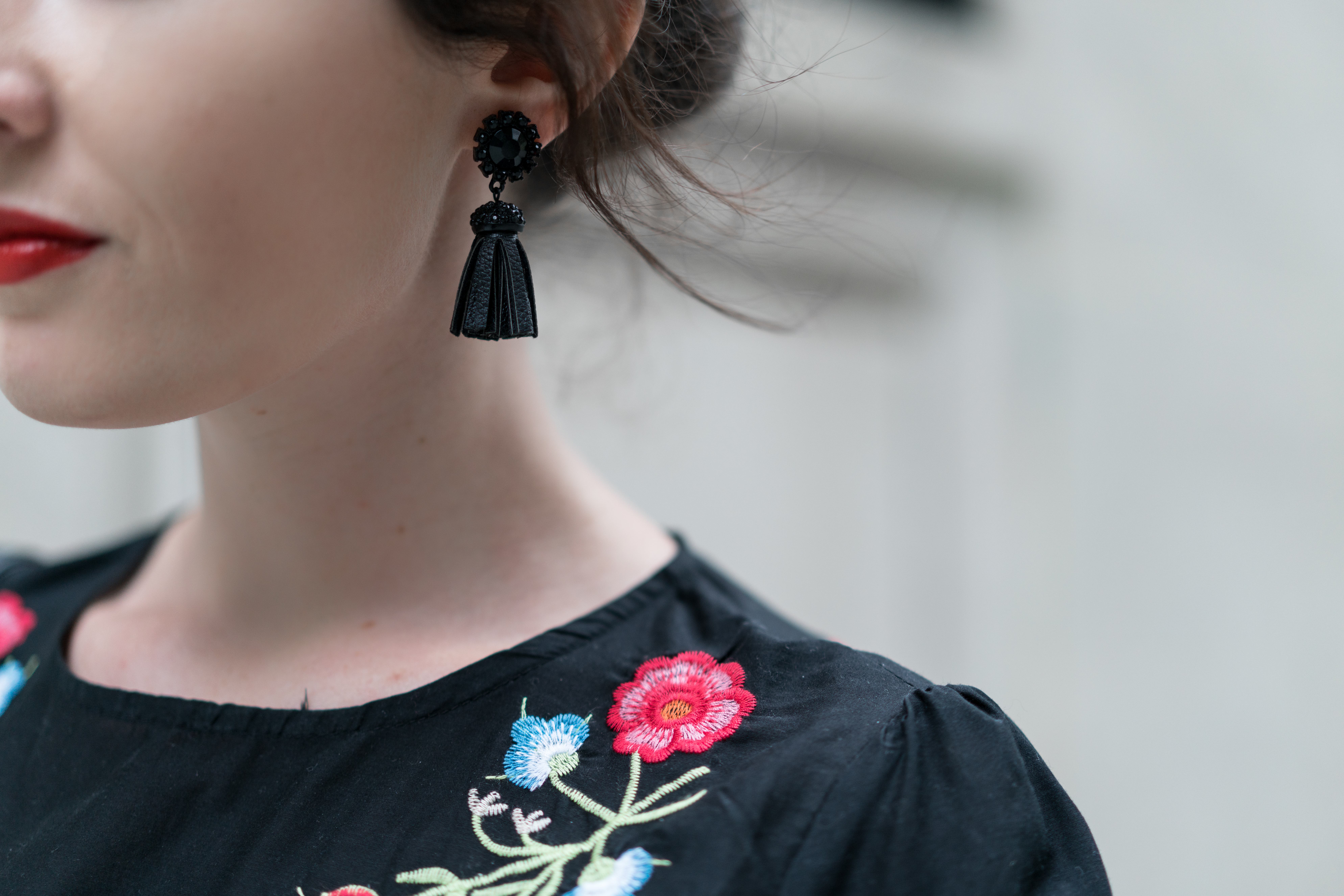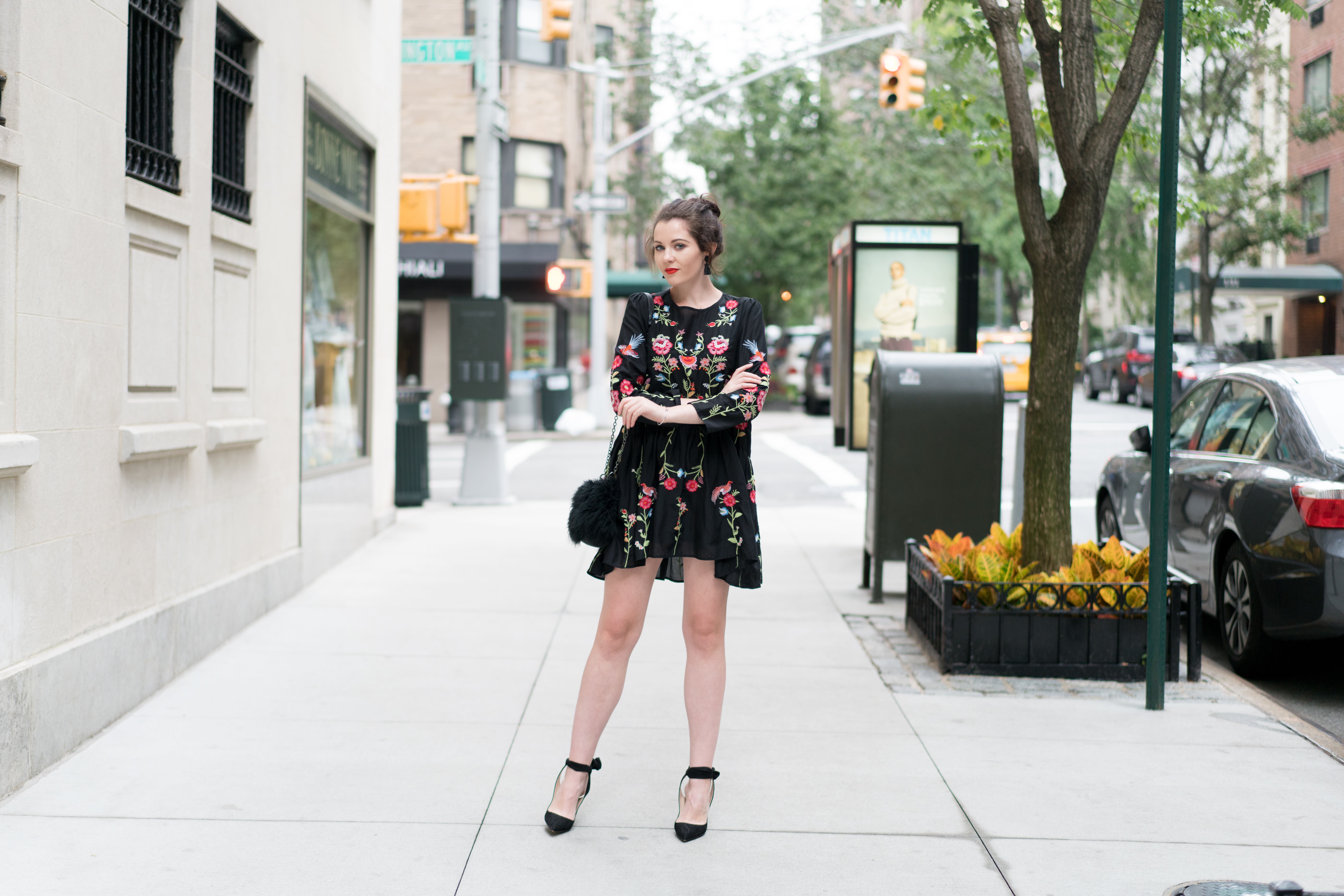 Photography: Edelle Kenny
Shop The Post
Also, just a reminder that tomorrow I'll be announcing the winner of the #LadyBearBookClub competition over on my Instagram! There's still time to enter under this post!