Happy Thursday everyone! It's been a great week so far, coming back from my mini trip to Boston and having a short work week has me feeling well rested and a little more inspired than usual. When I did my survey a couple of weeks ago, many of you were eager to know more about my career path and my job at Teen Vogue so I wanted to give you guys some background as to how I got where I am today and the whirlwind journey it's been. I touched on this topic briefly before in my Tips For Finding Your Dream Job post but I wanted to give you guys a little more detail today!
If you told my 18 year old self that one day I would end up working in social media for companies like Teen Vogue and MTV, I literally would have laughed in your face. If I'm being 100% honest, this was never part of my plan. When I was in secondary school, I desperately wanted to study Medicine and go on to be a Doctor. When I didn't get the points in my Leaving Cert, I was literally devastated and unsure of what I wanted to do. I went on to study Biomedical Science at NUIG with the hopes of going on to do post-grad medicine. I genuinely really loved Biomedical Science, particularly Neurophysiology and Reproductive Physiology and wondered if I would go on to work in those fields. But when it came to my final year of college, something in my heart told me that I wasn't meant to spend my days working in a lab and at that point, I also felt I didn't have it in me to commit to 4 more years of studying post graduate Medicine. So after graduating, I took a year out to figure out what my next step would be all the while doing some freelance social media work. In the meantime I was spending my Summers in the States doing Marketing and Events Management Internships in a bid to try and learn as much as I could about a field I literally had no experience in. After a Summer filled with weeks of interning for free in the day and waitressing at night, I went back to NUIG to study Business. Bearing in mind, I had not studied Business since my Junior Cert (where I hated it btw!)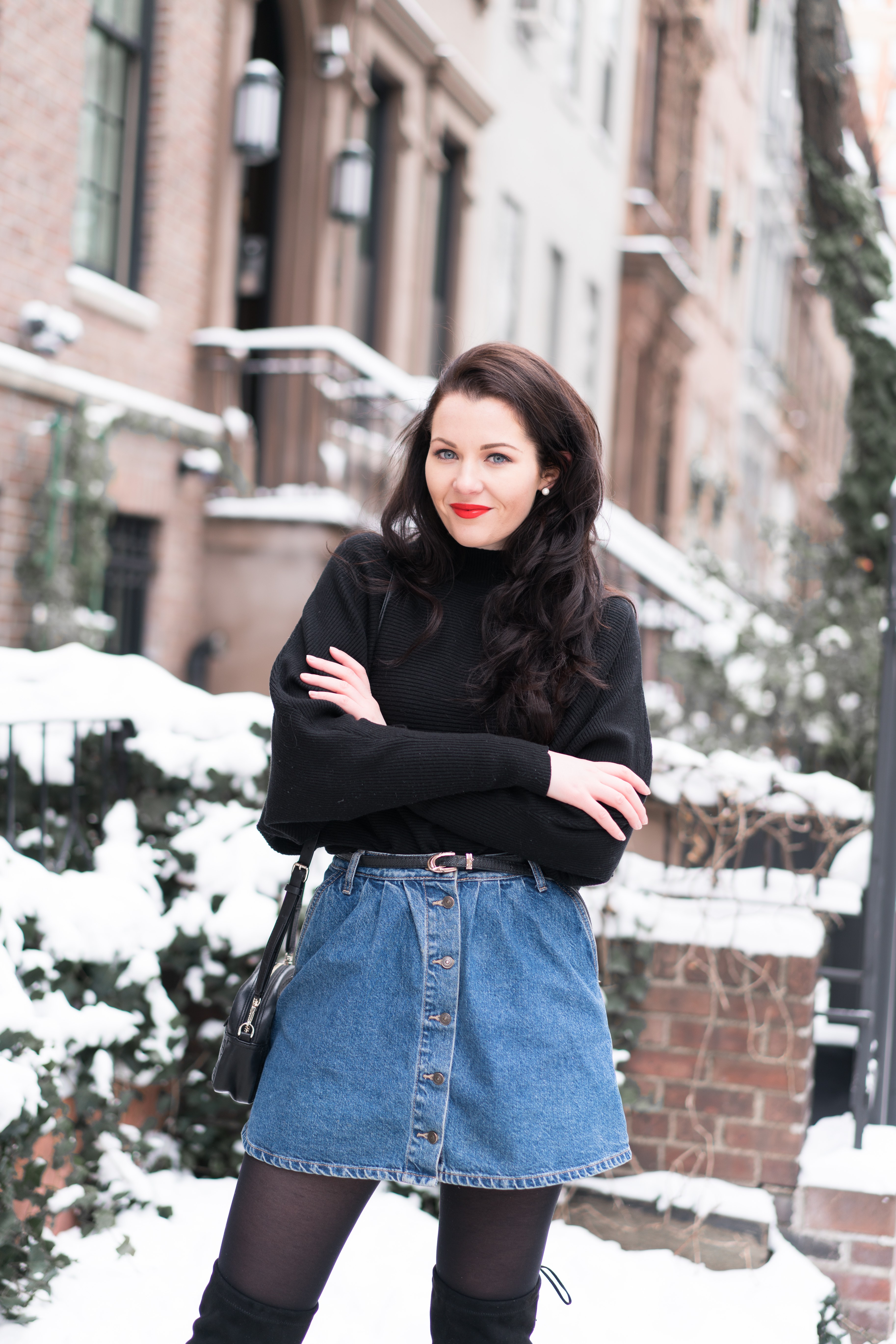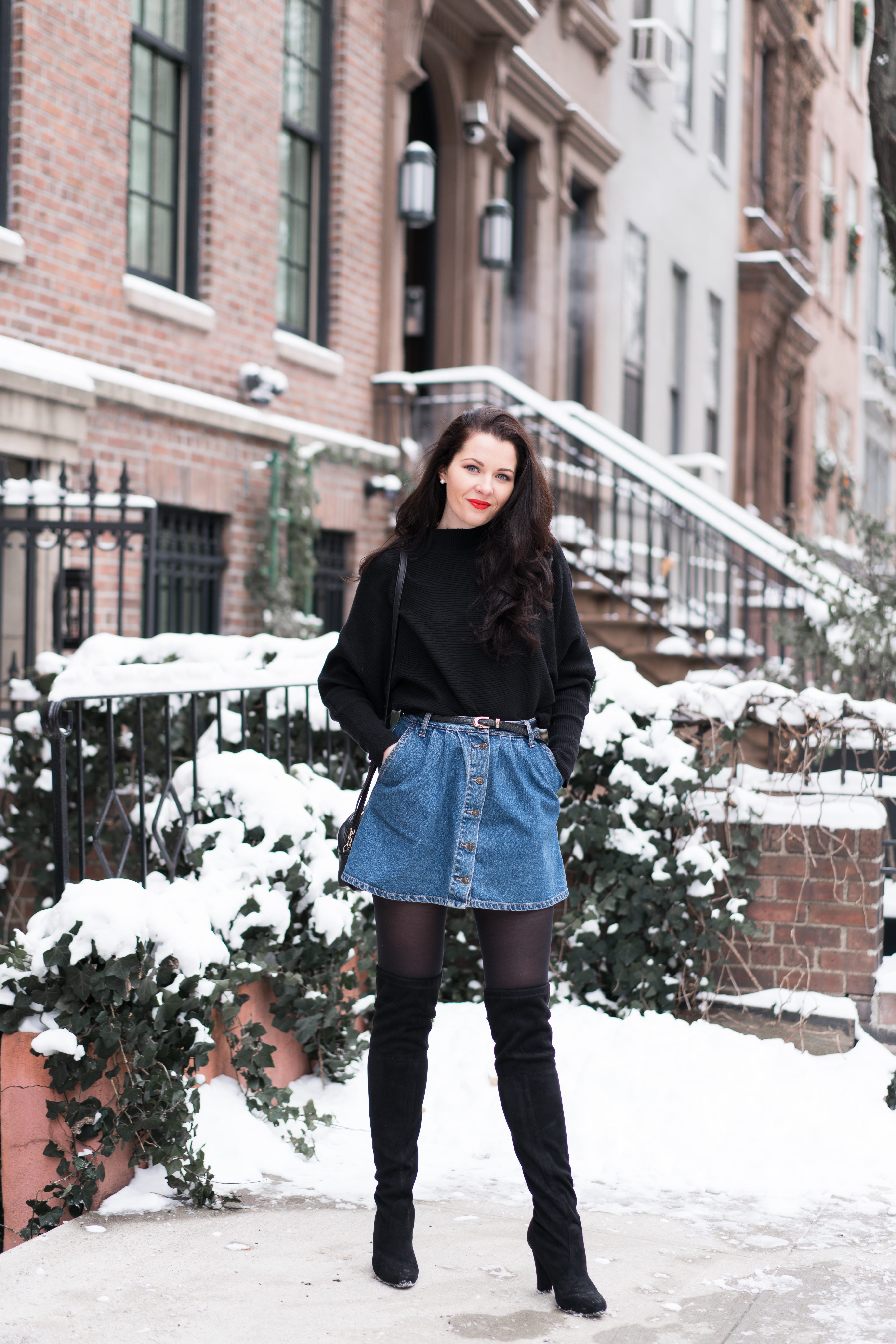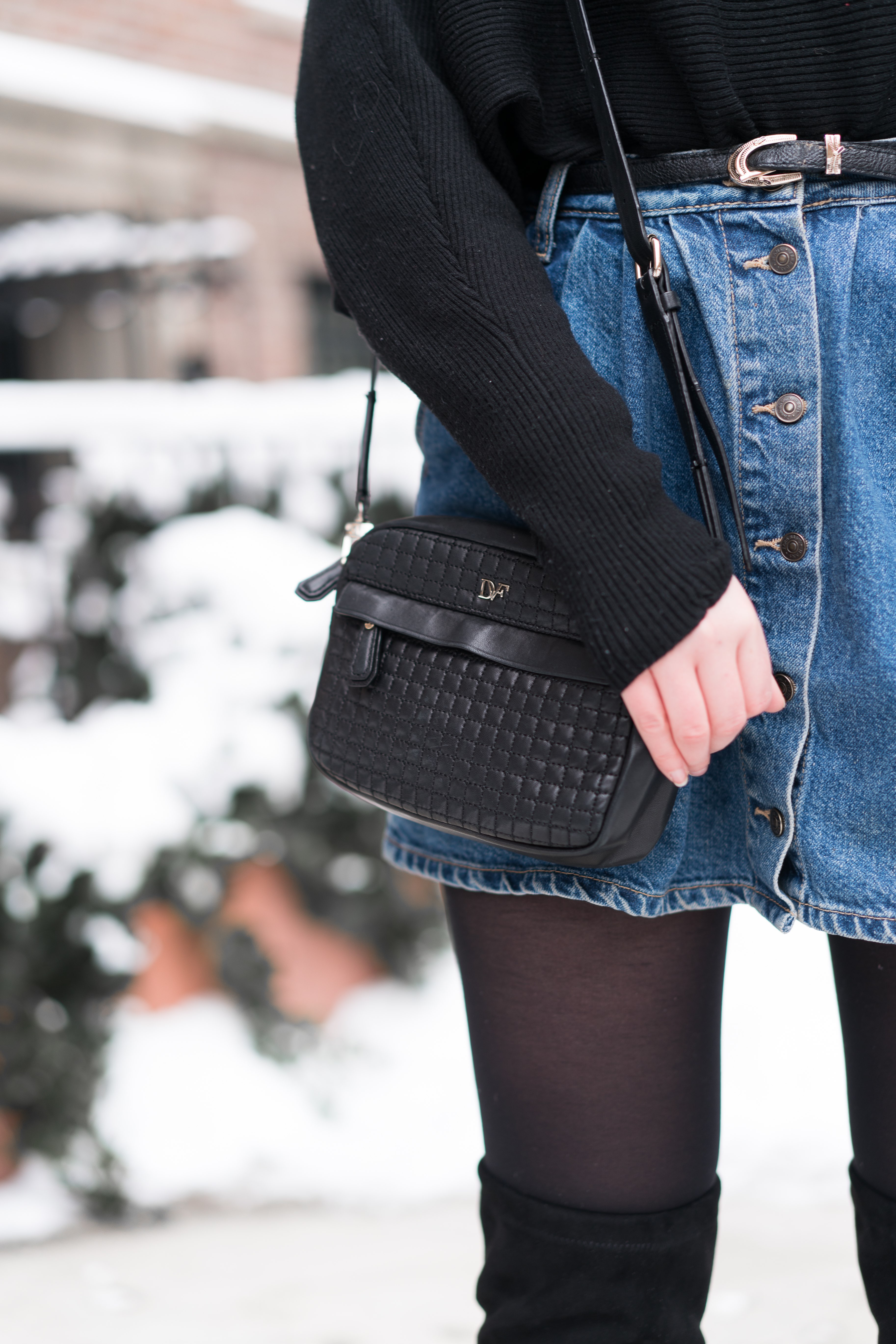 I took classes in Accounting, Management Information Systems, Economics and several others but the highlight of every week for me was my Marketing class! I found it so interesting to learn how brands use specific techniques to market to their customers and found myself ACTUALLY enjoying the weekly assignments and studying for the exams felt easy because I was so genuinely interested in the topic. As soon as I finished the course, I made the difficult decision to move to New York after falling in love with the city during my Summers here. When I first arrived, I was applying for digital marketing positions thinking that would be the area where I would most likely find a job, but after a couple of weeks I got a call from a recruiter about a Social Media position at MTV, and truth be told I didn't care what the job was, I heard MTV and jumped. After a couple of interviews and an edit test I was offered a position as the Social Media Producer, a dream job that I had never dreamed of! I was responsible for the brands Instagram account among other things and had the most whirlwind experience meeting so many celebrities and even getting to work at the VMA's in LA. Not to mention learning so much and working with the best team in the world, I still miss working with them every day!
When I left MTV, I wasn't sure what the next step would be. To be honest I felt a certain pressure to get a job with another equally as cool brand but the time of year I was looking, things were a little slow moving and after weeks of looking without finding another dream job. I was starting to loose a little hope. I remember people telling me "just get a waitressing job" or "settle for whatever comes first" but I knew deep down there was more out there for me! And honestly the biggest lesson I learned last year was if you don't believe in yourself, nobody else will either AND also to be fearless in the pursuit of what sets your soul on fire! And then just when I was about to give up on the hunt, I got a call from a recruiter at Conde Nast after applying for a position online at Teen Vogue. After what seemed like 100 interviews and a 20 page edit test, I was offered my current position at Teen Vogue and haven't looked back since! On a day to day basis, I manage the brands Instagram, Instagram Stories, Snapchat and Facebook Live. It's a job that really allows me to combine that scientific side of my brain that loves analytics with my creativity which is wonderful. Working in social media for a publication or media brand can be divided into two sections. One is traffic driven, where you work with Facebook and Twitter to drive traffic to the brands website, which is very cool. But my job is working with the platforms that are engagement driven, meaning it's my job to engage our audience and build a sense of brand loyalty among them and that is definitely where I prefer to be working. I've had so many wonderful opportunities to travel, to work on red carpets and meet some of my idols. Next week I have a meeting with Eva Chen at the Instagram offices to talk about Teen Vogue's social strategies and I COULDN'T BE MORE EXCITED! Opportunities like this wouldn't happen anywhere but New York which is why I tell myself I'm right where I'm supposed to be, even if home is where the heart is!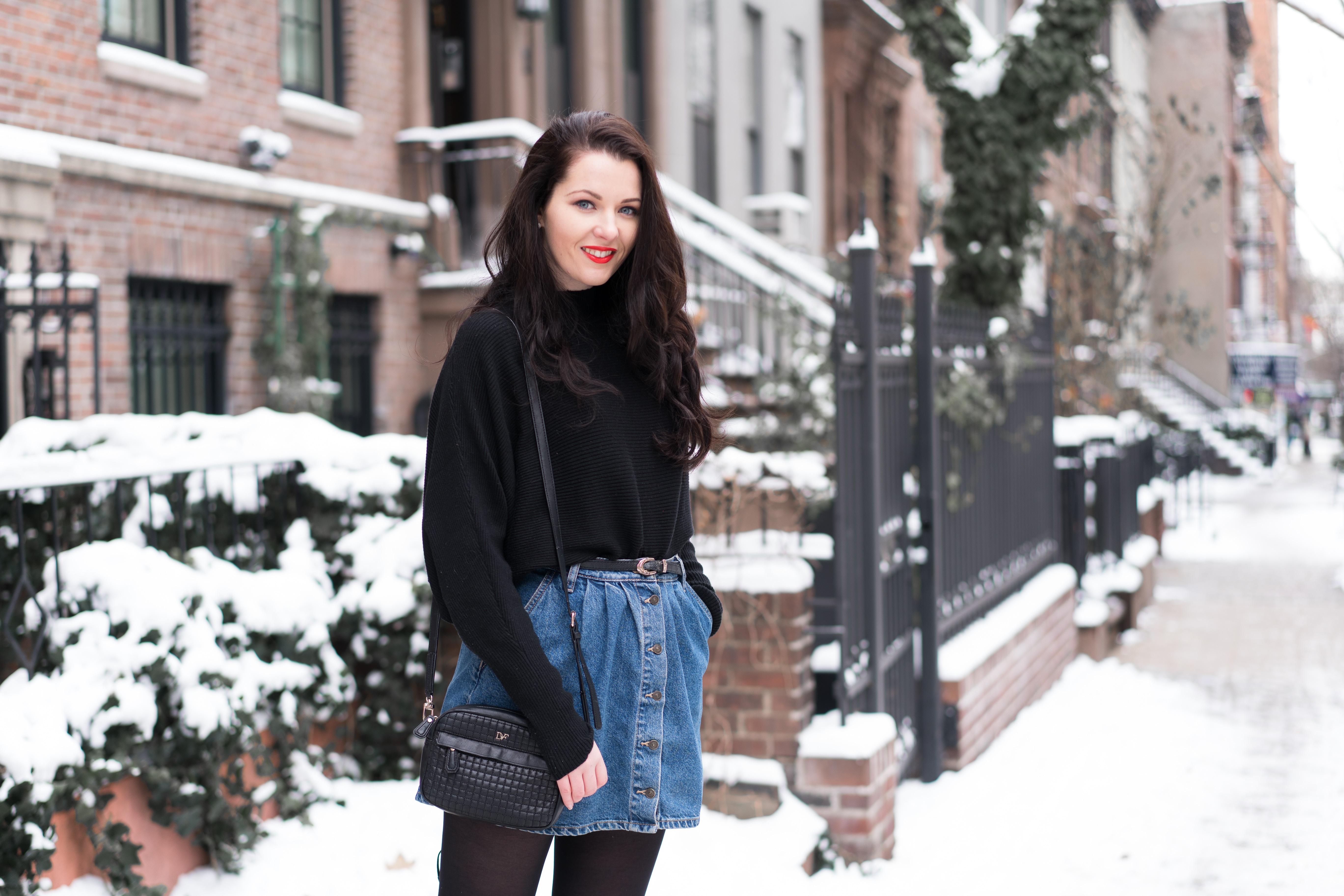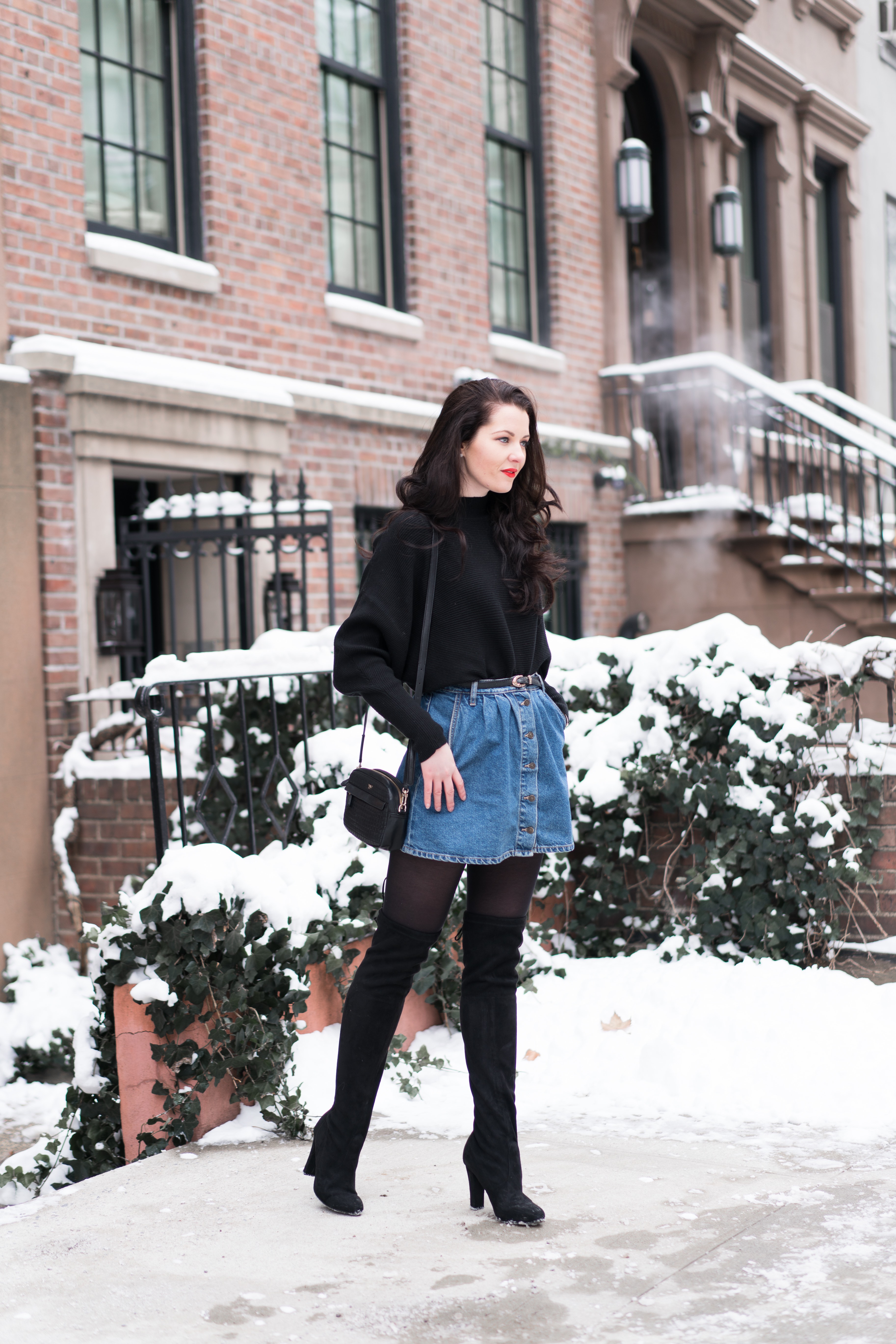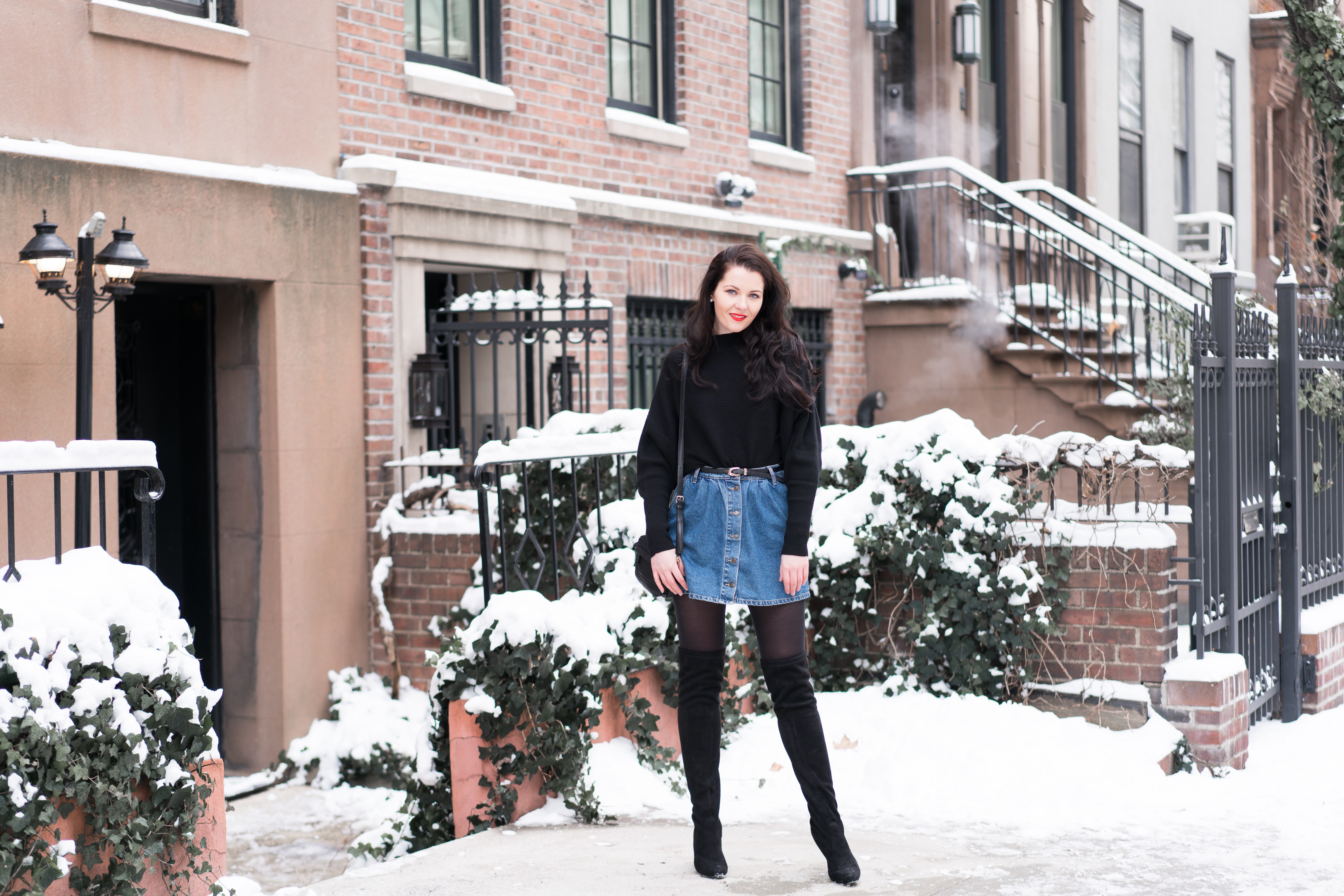 Photography: Edelle Kenny
Shop The Post
And that just about brings us up to where I am now! I also just want to say, that I by no means have it all figured out! Heck, I have NO IDEA what career I'll have in two years time! If you're reading this and feel like you're not where you want to be and are stressed out about not being as far along in your career as you'd like, don't worry because I think all people in their mid-twenties feel like that at some point, including myself. I think the important thing is just trying your best and trust that everything happens for a reason and that great things are done by a series of small things brought together! One day, we'll all hopefully get to where we want to be!
I'm thinking of doing a little Q+A on Instagram Live this Saturday and talking a little bit more about this topic and any other questions you guys might have with regards to careers, NYC or anything you'd like to know! SO if you're interested send me a snap at Michaelabear1 and let me know!