Happy Monday Loves! You may have seen that last weekend Cathal and I made a little day trip to Philadelphia, it was a last minute decision but honestly ended up being one of the best trips I've made since moving to New York. There's so much to see but the city itself is quite small so you can fit in quite a bit in one day like we did! I didn't have a huge amount of time to research places to go so I asked some of my friends and the people who follow me on snapchat for some recommendations and I'm so thankful I did because luckily I think we ended up seeing the best that Philly had to offer! Here are my highlights and tips for making the most of your trip if ever you get the chance to visit this beautiful city.
How To Get There:
We got the New Jersey Transit with a transfer to the SEPTA train from Penn Station all the way to Philly for $50 return, which in my books was pretty good value for the comfort and speed. You can also get the Bolt Bus or Megabus from NYC direct to Philly for a little cheaper. Also good to note that Ubers in Philadelphia are very affordable. (Feel free to use my code UBERLIFEOFALADYBEAR for a $15 dollar free ride!)
What To See:
The Rocky Steps: The famous steps from the Rocky movies are at the base of the Philadelphia Museum of Art, definitely one of those things that you have to see if you're in the city. Watch out for the tourists and lots of selfie sticks!
The Magic Garden: This place is a beautiful mosaicked building and garden that is honestly the most instagram worthy place in the entire city. Whether you're an art lover or not, I really think you guys will love it here. Tickets are around $10 but completely worth it.
Elfereths Alley: This beautiful little street was the first ever residential street in the USA. The cobble stoned streets and brightly painted shutters reminded me of Beacon Hill in Boston and I have to say that this was one of my favorite places in Philly. The street is reaped in history and is located in the older part of the city, which in my opinion is the most enjoyable part
Historic Sites: Philly is steeped in history so there is a lot of sites to see if you're into American History. We saw the Liberty Bell, Betsy Ross's house, the place where the first ever American Flag was made, The Independence Hall where the declaration of Independence was signed and we even saw Ben Franklin's grave.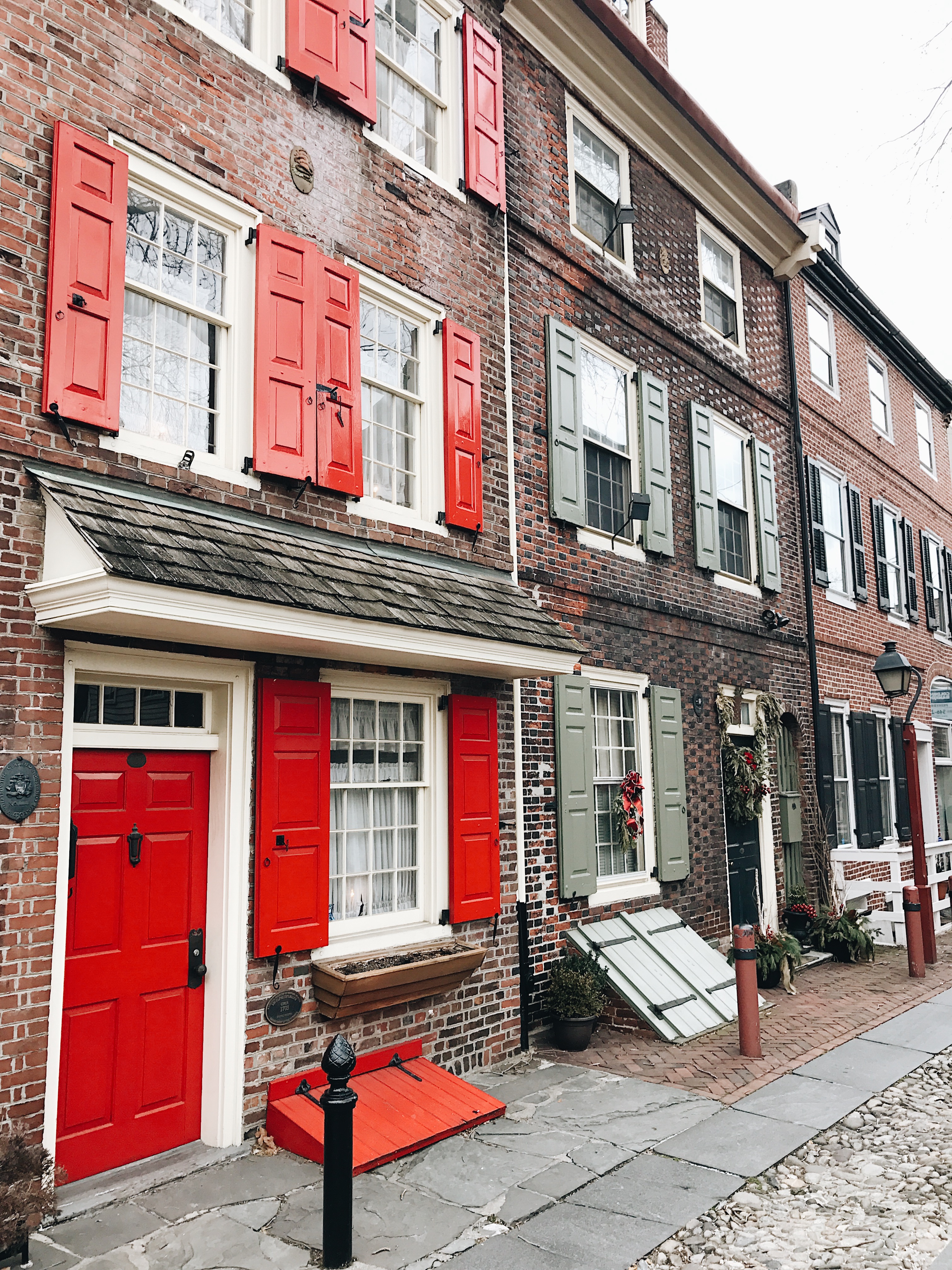 Where To Eat:
Reading Market Terminal: AKA The ultimate food hall experience for a foodie. You better go here with an empty stomach and a little patience because it will literally take you one whole hour just to make your way around to see the options. They have everything from cookies to donuts to sushi to pancakes to the infamous Philly Cheese Steaks (which are well worth the days worth of calories if you ask me.) Best to avoid going at lunch time because it gets very crowded.
Parc Restaurant: So many people recommended this French Bistro to me, and for good reason. We went for dinner and drinks at the end of the day and I can honestly say it was the best meal I've had in a restaurant in years. This place had such a cool vibe and the food was beyond delish. Supposedly it's equally as wonderful for brunch too and it's located very centrally near Ritten House Square.
Federal Donuts: There's a few of these located around the city where you'll find the most delicious donuts that are freshly made and such a treat!
Other places that people recommended: The Dandelion for a cozy pub dinner, Northern Liberties, Honey's Sit and Eat for brunch, Zama for sushi and Caffe Gran L'aquilla for Italian food and gelato.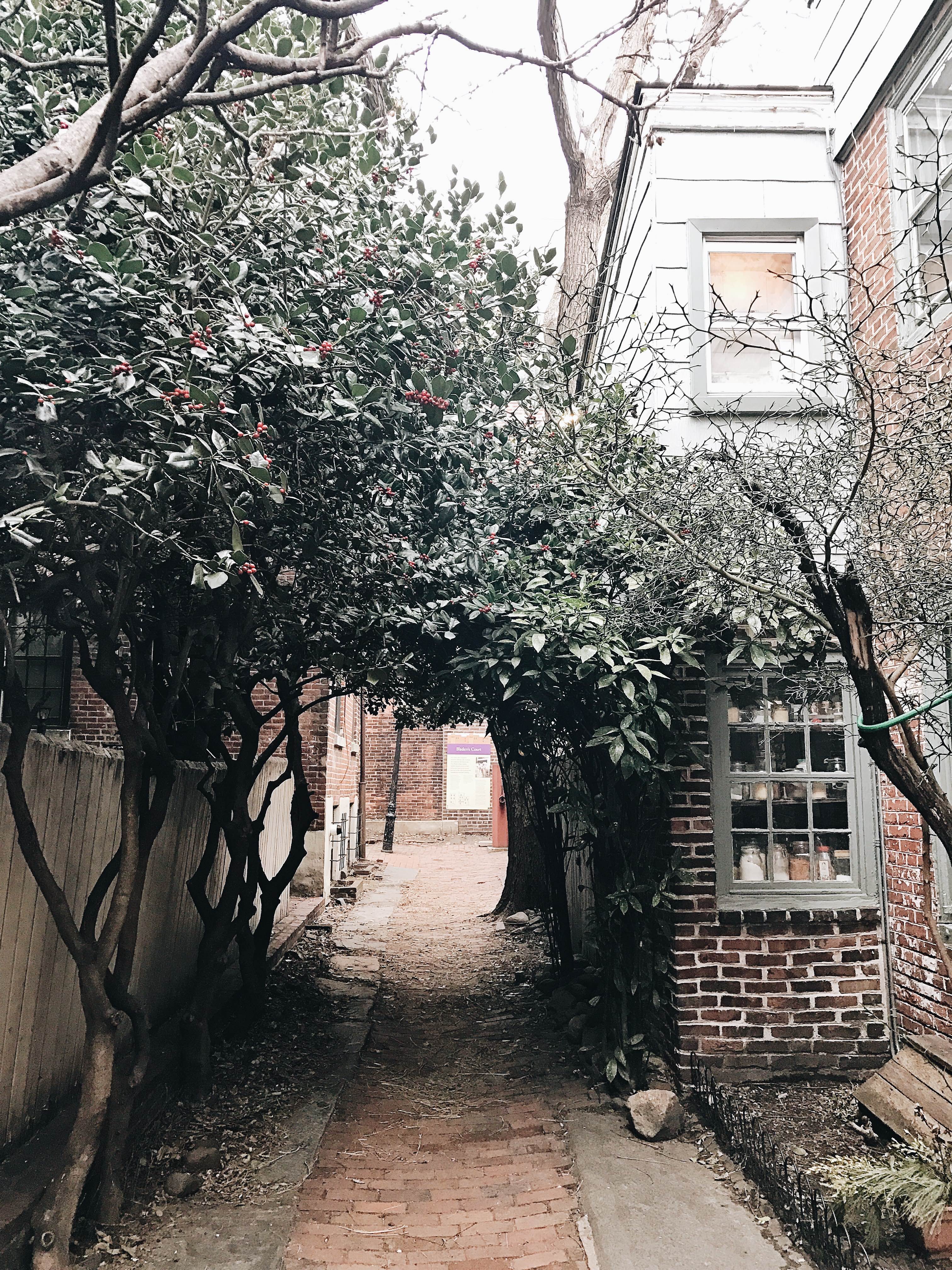 Where To Stay:
Kimpton Hotel Monaco: We didn't stay the night unfortunately due to time constraints, but had we got the chance we would have stayed here. It's located super close to some of the main attractions and is reasonably priced for a fancy looking hotel. Another friend also recommended The Westin.
Where To Shop:
Walnut Street: This is the main street for shopping in Philly where you'll find the usual high street staples like H&M, Zara, Banana Republic, Club Monaco and even the first ever Anthropologie. There's also an Ulta Beauty for all of your makeup needs. Walnut Street leads right into Ritten House Square, a beautiful little park with lots of surrounding restaurants.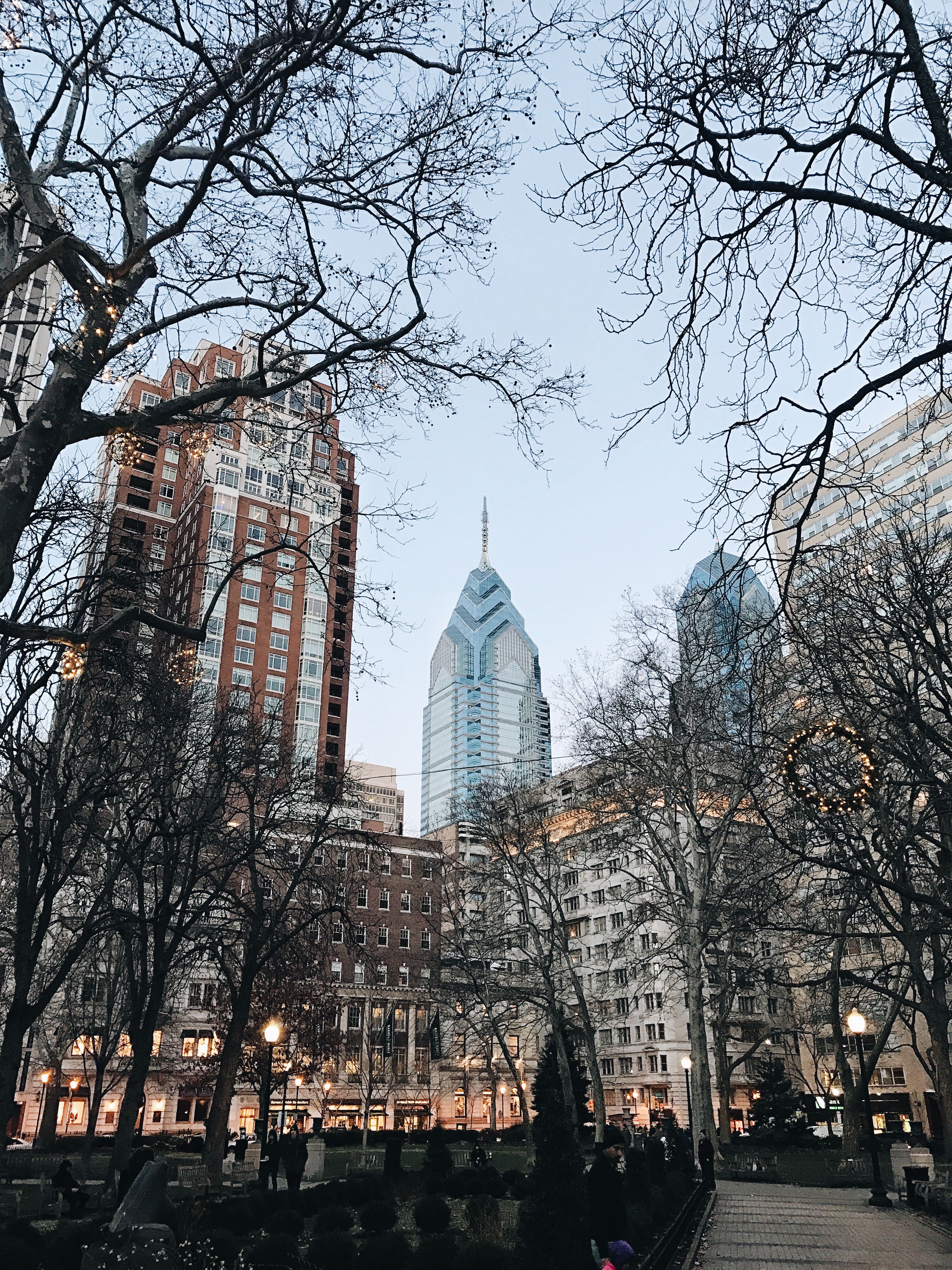 VLOG from my day in Philly!