Happy Tuesday Loves! I sat down to write this blog post Sunday night and felt a complete sense of writers block! Recently I've been trying to incorporate a meaning or a message or some helpful advice from my experience into each blog post but for some reason nothing was coming to me on Sunday, which is why I decided that today's post is going to be a fun Q+A session,with questions you guys have asked me over on snapchat (Michaelabear1) OR emails I get from readers again and again!
About Me
Where did you meet your boyfriend?
I met Cathal when I was in my first year of college in CP's (a nightclub where I from in Galway), so very romantic, I know! That was over 7 years ago and I'm so thankful that we're over here in NYC together, I definitely wouldn't be here if it wasn't for him!
What do you do to stay in shape? 
Like any girl, staying in shape is a constant struggle for me! I mean is it too much to ask that we should all be able to eat all that we want and still look fabulous? For the most part I eat pretty healthily Monday to Friday and then on weekends I enjoy all of the food that NYC has to offer! That said, I definitely have a sweet tooth so I just started a new food plan to introduce less sugar in my diet which I'm hoping will help my jeans fit a little better! As for exercise, I have a pretty stable routine of 3-4 pilates classes a week and 2 cardio HIIT classes a week and a lot of walking, which in my opinion is an underrated form of exercise! (If you live in NYC, check out my favorite classpass classes in NYC)
Who are your favorite Irish bloggers? 
I'm actually working on a blogpost about my favorite people on IG stories and Snapchat, but my favorite Irish Bloggers are probably Anouska PB, Eimear Varian Barry, Blunt Blonde, The Daily Self, Hautes So Fabulous and Penneys to Prada. There are SO many Irish girls killing it in the blogosphere!
What do you do when you're feeling homesick?
Many of you will know that homesickness is something I've struggled with ever since moving to New York and it actually doesn't seem to be getting any better as time goes by but I will say that I think I've learned to manage it a little better. Firstly, Facetime is my biggest blessing! I Facetime my family every single day, usually twice a day! I usually talk to my Mom every morning and then my Dad will wait up to call me every night after work, and it really does help. Secondly if there's a particular day where I'm really struggling, I usually go for a really long walk with listen to some music or try to do something that reminds me why I love New York, like go for tea at the Plaza hotel or browse the shops at Columbus Circle.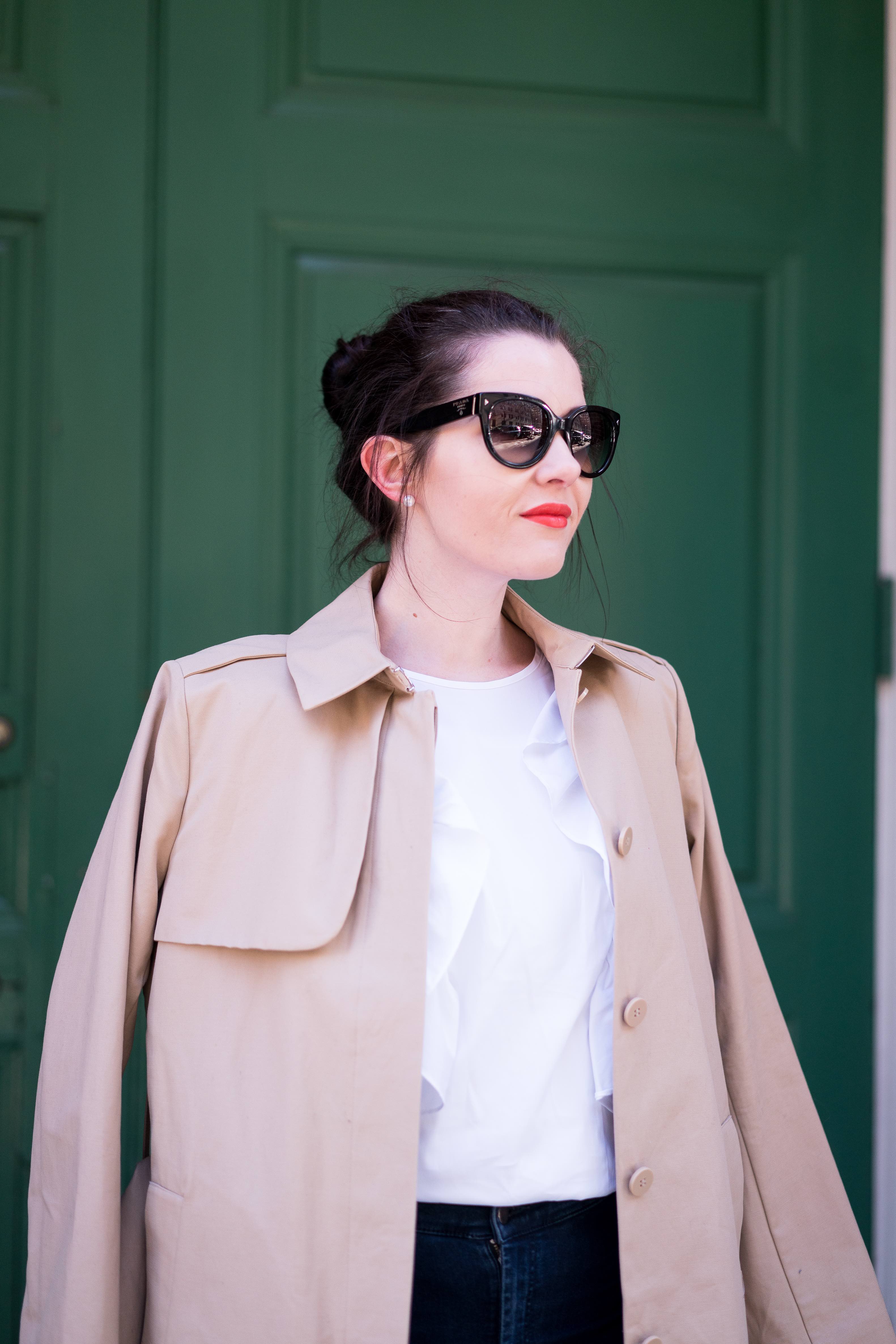 When will you move back to Ireland?
I'd love to know just as much as you would! Like I said in this previous post, initially I thought we would be moving home at the end of this year but as time ticks down I don't see that happening. I miss home so much, but it's for personal reasons like seeing my family, friends and dogs more often and at the end of the day I know moving home for just those reasons might not be the most mature decision at this point. Everything is going so well for me in New York in terms of my career and blog opportunities, so until I have a plan of action career wise for when I go home, I think I'll be staying put just a little longer. I will say that I'm definitely feeling a lot happier here in the past three months, I think moving apartment has really helped!
What foundation do you use? 
I actually mix two foundations every day. The Bobbi Brown Moisture Rich foundation in Porcelain and the Clinique Even Better foundation in Ivory.  I have combination skin that tends to be on the dryer side so through trial and error I've found that this is what works best for me! Check out my go-to makeup products here!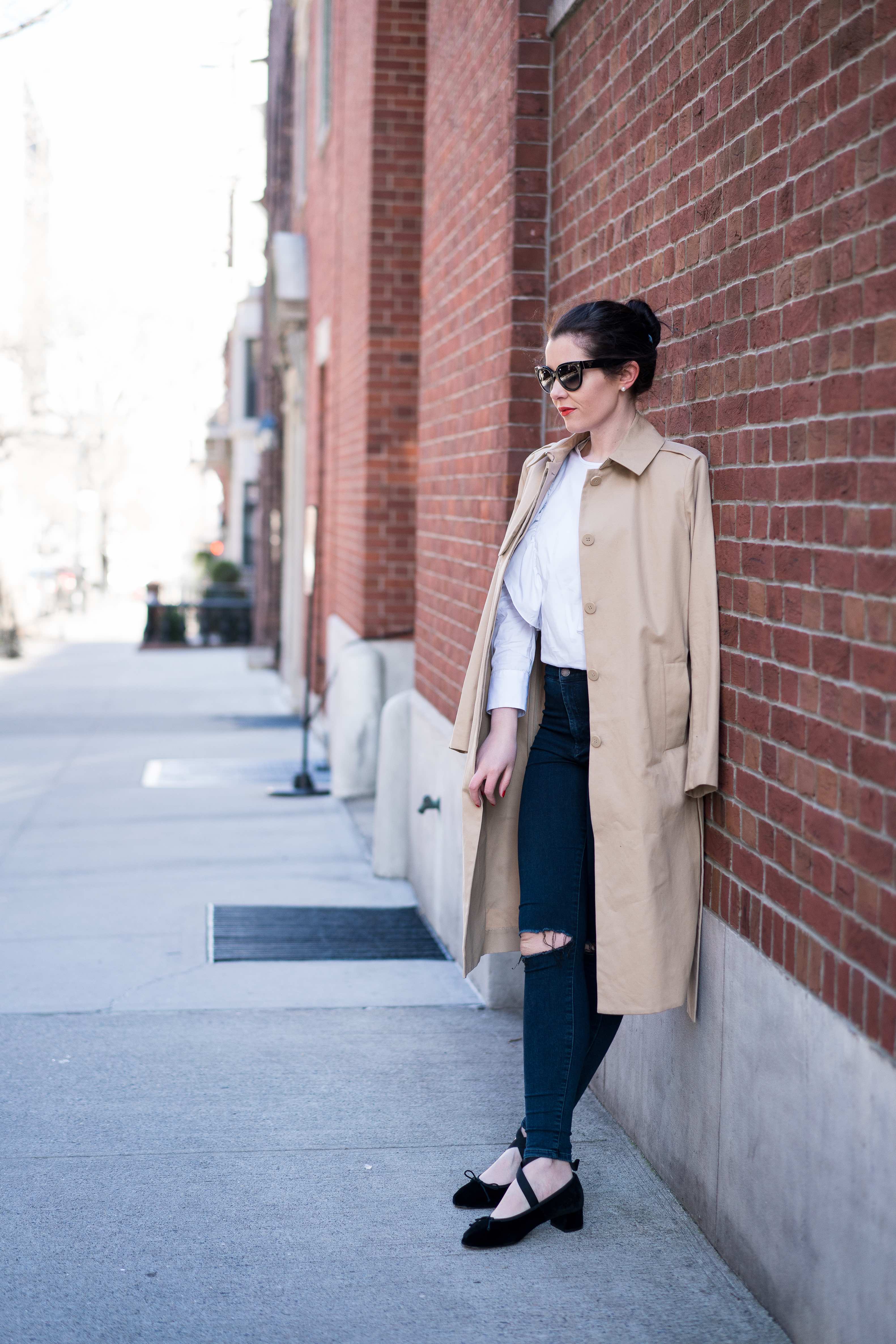 Professional Life
What did you do in college + do you think getting a Masters degree is important?
I wrote a big blog post detailing every step in my career path, but in short I studied Biomedical Science in NUIG and then went back to study Business once I graduated! I never intended on working in social media, I thought more about going into marketing and advertising but when I came to NYC, a social position at MTV was the first offer I got, so I went with it and never looked back. I often get asked by people if I think having a Masters degree is super important to landing a good job in marketing etc and the answer is a little more complicated than a yes or no. In my experience, having a masters degree over here in New York is not essential, IF you have good experience under your belt. They seem to value that a little more in the industry over here. However it seems like it's very different back home in Ireland because the workforce is so very educated that you could be at a disadvantage for not having one. So I would say that if you know for certain that you want to do a particular Masters then do it and get it over with, but I definitely don't think it's a necessity for working in the industry that I do!
How did you get your job at Teen Vogue?
I don't know how  I got so lucky to land my job at Teen Vogue, genuinely some days I'm like how did I even get here! But all I did was apply on the Conde Nast website. My experience from MTV was a huge help in even getting me in the door and from there I did about 7 different interviews before they offered me the position! I will say that it definitely didn't come easily, I was searching for the longest time for something, doing so many interviews at different brands but for every ounce of rejection I got, I would tell myself that it was because something bigger and better was about to come my way. Honestly, I know that's so cheesy to say but finding a job here isn't easy but if you stick with it and believe in yourself then I promise something will come!
Are there more job opportunities in New York.
That depends totally on what sector you work in. For me when it comes to things like fashion, marketing and social media, I think there are some more opportunities with bigger brands in New York than there would be back home. That said for every opportunity you can be guaranteed that the competition is 100x worse than at home. People move from all over the world to live and work in New York, many who are extremely smart, educated and have great experience so finding that dream opportunity definitely doesn't come easy! I wrote a blog post with all of my tips for finding a job in New York which you can read here!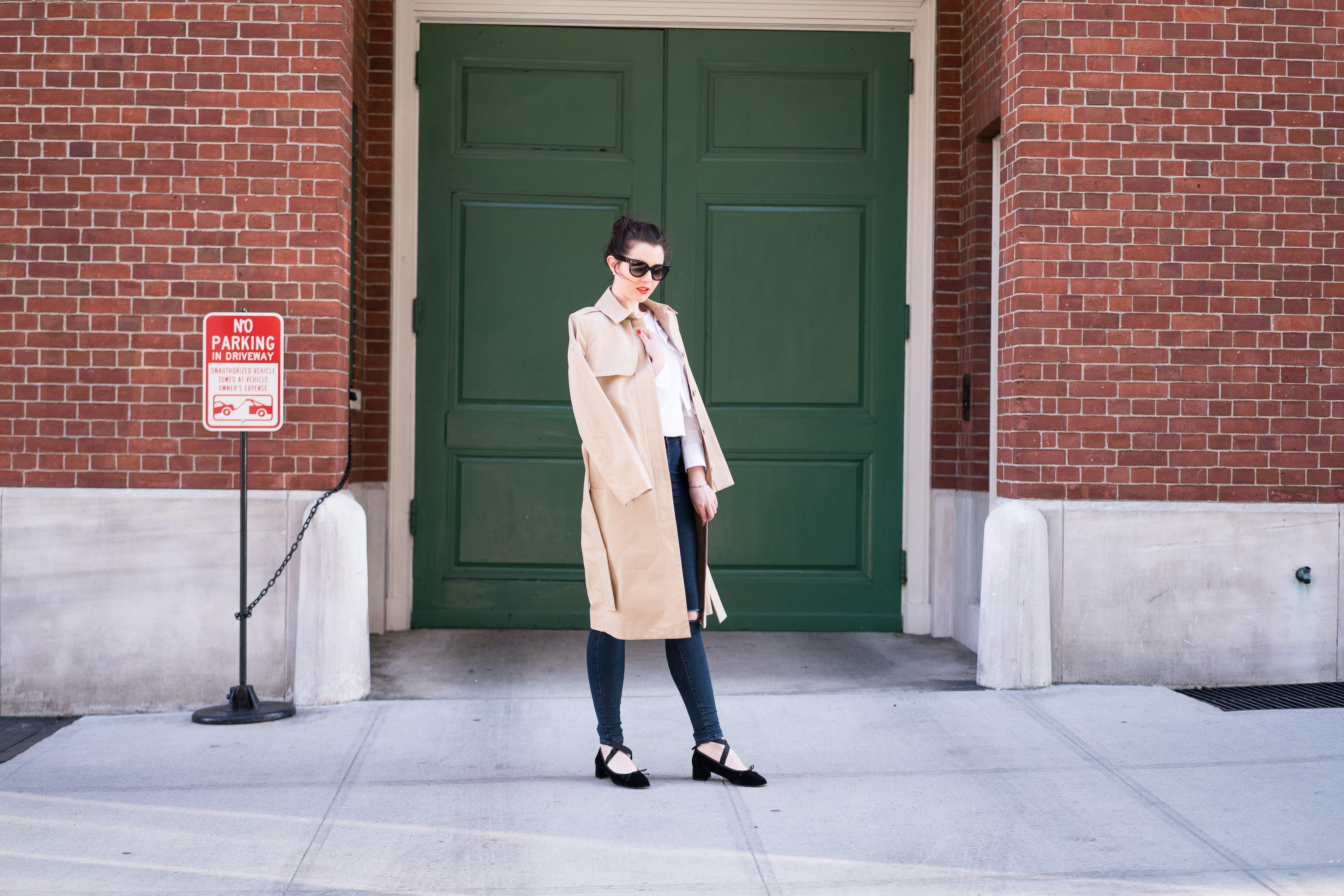 About Blogging
Where does the name Life of a Lady Bear come from?
If I had a penny for everytime I get asked this! Basically when I was about 17, I somehow started calling everyone I love "bear". My Mom is Mama Bear, Dad is Papa Bear and all of my besties are bears too! It stuck and people started calling me bear also, so when I was trying to think of blog names I knew I wanted that to be part of it. And then I also wanted it to be a lifestyle blog so that's where the "Life" part came from and then the rest rolled off the tongue! I have to say I do really love the name of my blog, it's become the trend now for people just to name their blogs by their name but for me, when someone calls me Lady Bear or Michaelabear it always brings a smile to my face!
What should I know before I start a blog?
Firstly, if you want to start a blog, then just take the plunge and do it! I genuinely think starting my blog was one of the best things I've ever done and I always say it's the reason why I've had the career opportunities that I've had! My three tips for starting out would be to build your blog on wordpress (I built mine on blogger and it was a pain in the ass to change over), make sure that your pictures are good quality and build out a content schedule so that you'll be able to post consistently! And don't let other people's opinions hold you back, as long as you're proud of what you're putting out there, that's all that matters! I shared more blog tips in a previous post which you can read here.
Do you make money from your blog?
Being very honest, for the first 3 years of my blog I barely made any money from it! Genuinely I was happy just doing it as a hobby and getting a small gig here or there. I never started my blog with the goal of making money from it, but over the past year I've been SO lucky to start booking brand collaborations and work with brands that I love to the point that my blog income is paying my rent every month which is not something I ever anticipated! I think the shift happened back when I redesigned my blog to make it a little more user friendly and started working with my photographer, Edelle!  I also make a little money from affiliate links through Rewards Style, which means anytime you make a purchase through a link on my site, I get a small commission!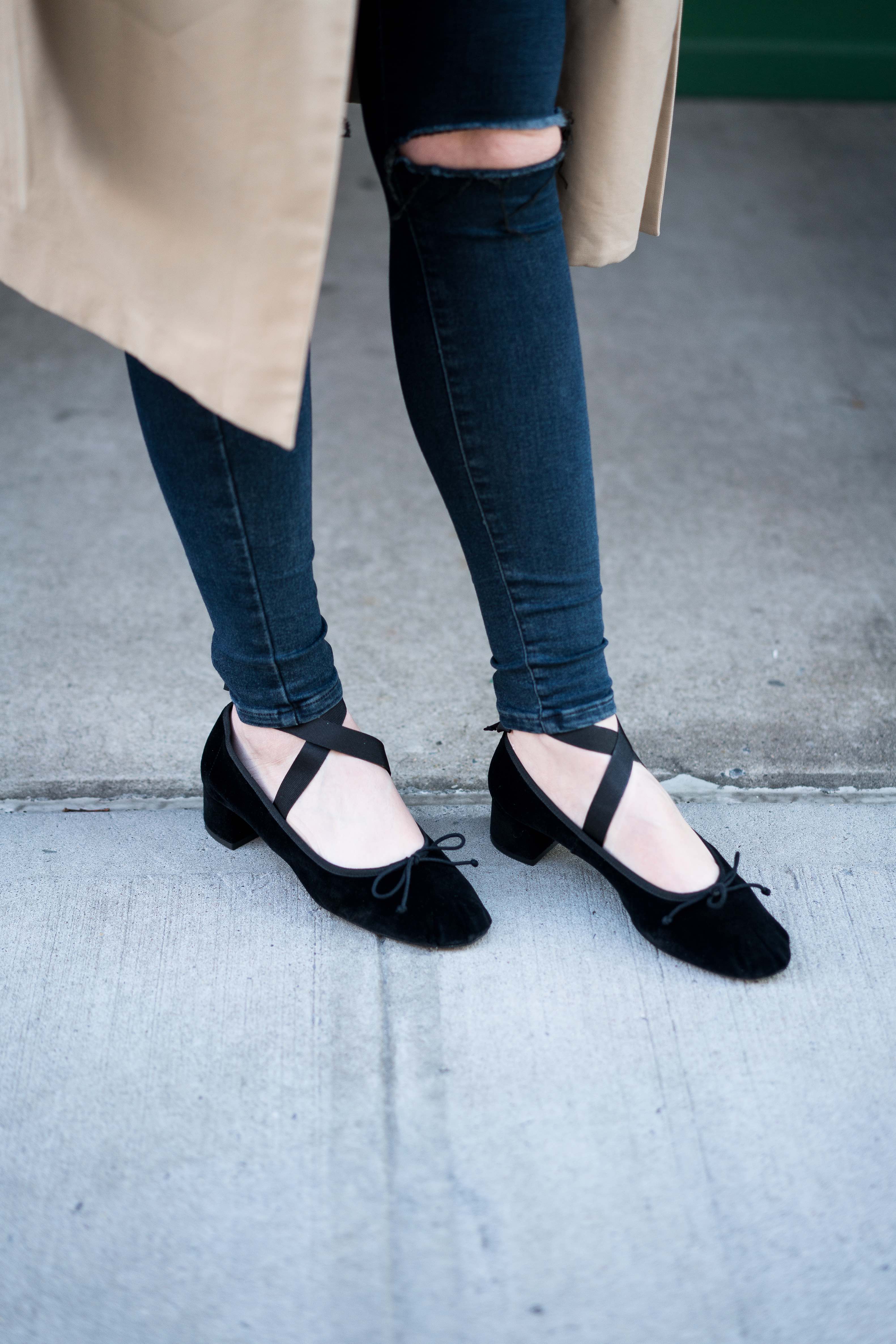 About New York
Your top 3 NYC tourist attractions?
If I were only in New York for a short couple of days, the three things I would do: Visit the Top of The Rock at sunset (that way you get to see the skyline during the day and the night), visit Chelsea Market (a huge food market with so many good choices) and take a trip on the Staten Island Ferry. It's free, lasts about an hour and you get a great view of Manhattan and the Statue of Liberty. I also love walking across the Brooklyn Bridge to Dumbo!
Where to shop in New York? 
It's funny, so many people come to New York expecting the shopping scene to be amazing, but personally I find it to be hit or miss! If you're like me and you love the highstreet shops like Topshop, Zara and And Other Stories, they're all alot cheaper in Europe. But if you are hunting for some designer bargains then I would recommend visiting Century 21 (great designer sunglasses and bags) or take a trip up to Woodbury Common Outlets!
Favorite place to eat in New York?
Oh gosh there is so many to choose from. I think my all time favorite place to eat in New York is a steak place called Capital Grille. It's a little on the pricier side but the food is absolutely worth it. For brunch I love to go to the Central Park Boathouse, the food and atmosphere is just so perfect! I also have posts on my recommendations for dinner and brunch if you want to check those out.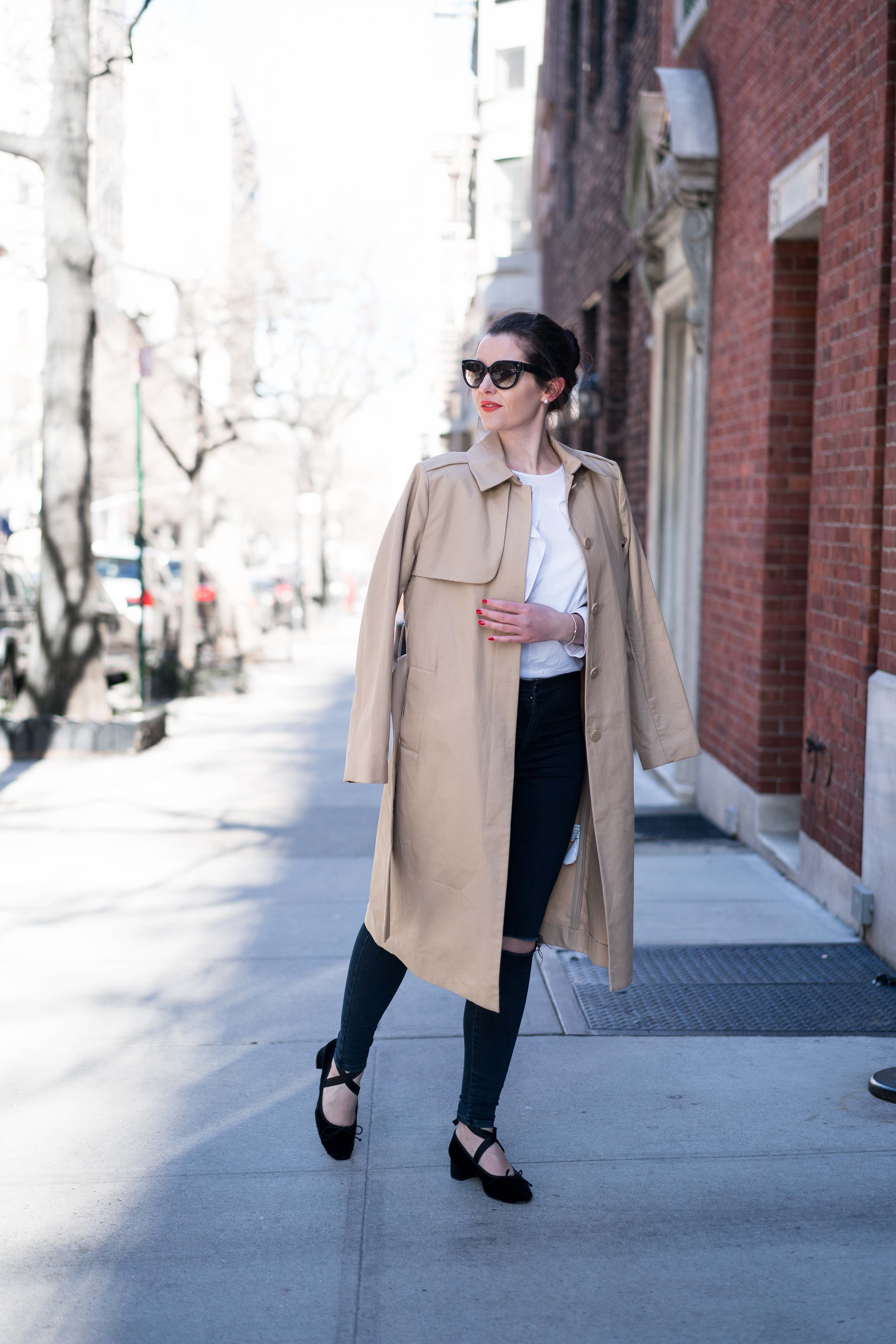 Shop The Post
Photography: Edelle Kenny