Happy Thursday Everyone! Please excuse my quietness on the blog this week, work life has literally been busier than ever and it was a little bit of a challenging week trying to juggle everything! BUT I'm SO friggin excited to share today's blog post and new video on my YouTube about my bedroom in my apartment in NYC! I've shared a couple of snippets on my Instagram and Snapchat (Michaelabear1), but after a couple of weeks of decorating, I feel like it's finally ready to share properly with you guys!
My favorite thing about my new bedroom, well there's two things actually! First is the abundance of natural light. My old apartment was a basement apartment with literally no natural light which I never realized before, but probably had a huge impact on my mood every day! Secondly we have this beautiful exposed brick wall which I think really adds a lot of character to our room, it also runs through our living room too which is really great! When I was trying to figure out how to decorate, I knew that I wanted my room to be a clean, simple space with little underestimated details here and there.  The space is a nice size but I decided I wanted all white furniture so that the room wouldn't seem too overcrowded. I worked with  a wonderful furniture company based here in the states called Living Spaces to furnish the room. They're a great site to find pieces that look expensive but don't break the bank!
The bed is the statement piece in the room, I'm sure you guys know by now but I am absolutely obsessed with bedding. Nothing makes me happier than finding a bedding set that makes your room come to life (reading that over really makes me sound like an 80-year-old woman but it's so true!)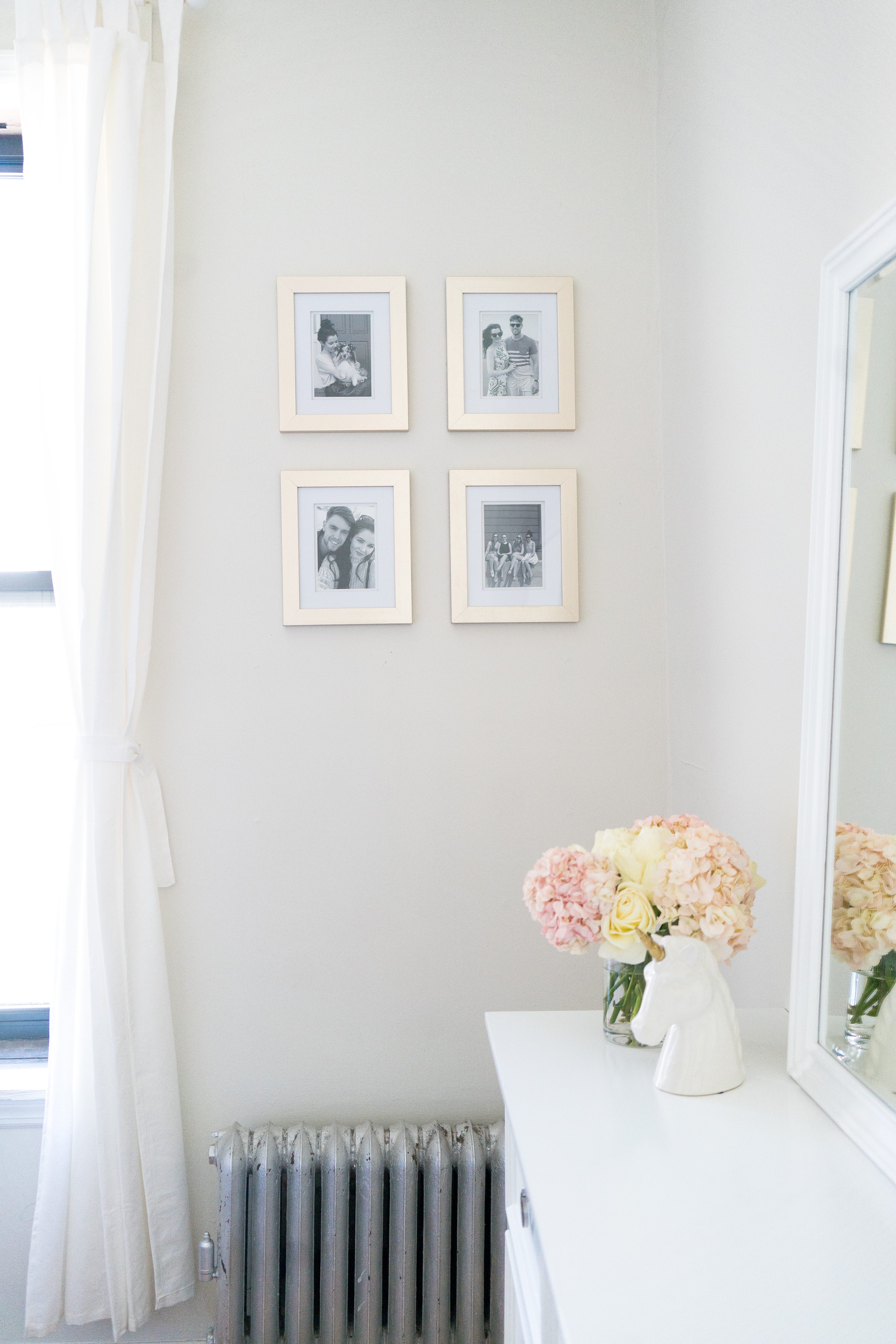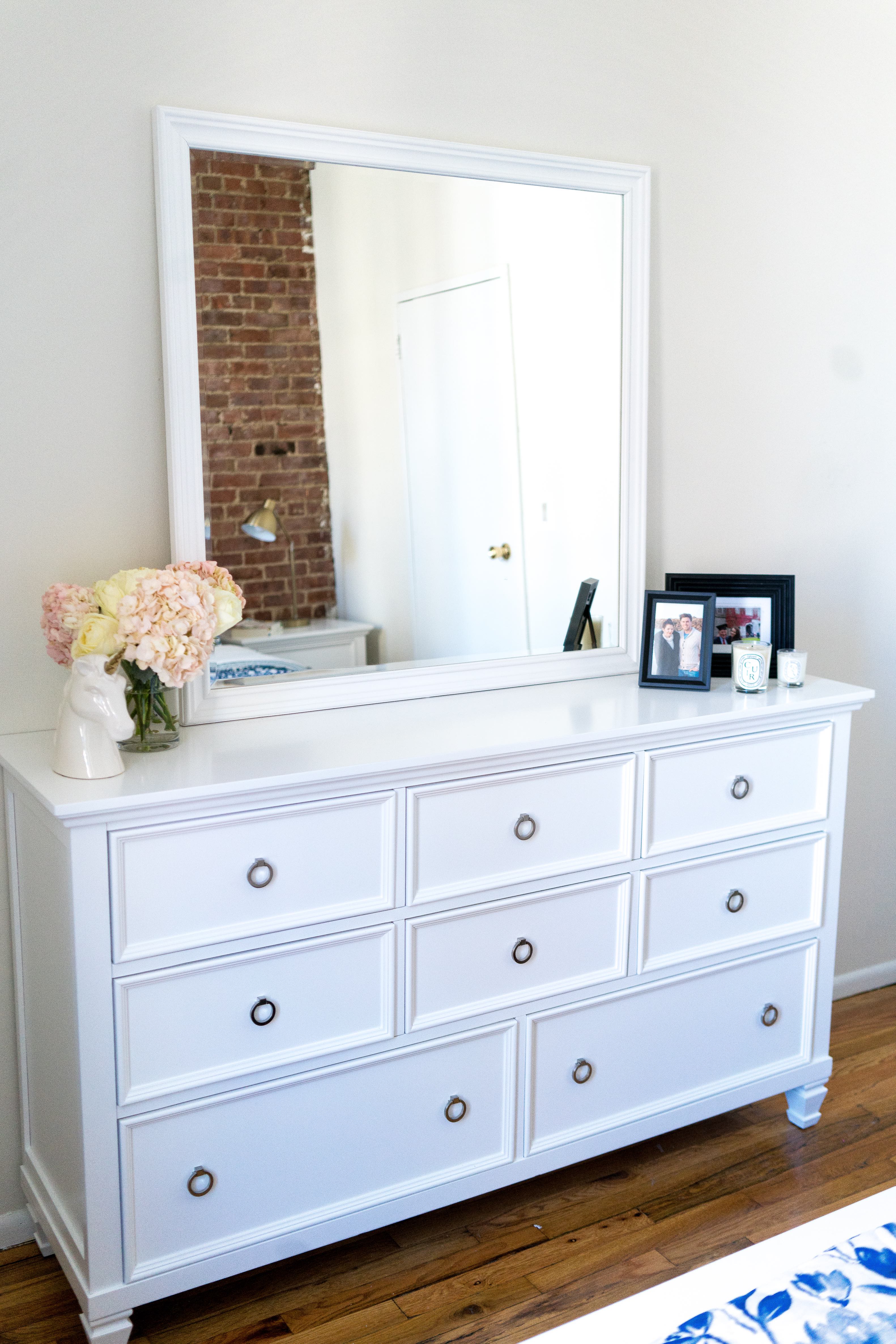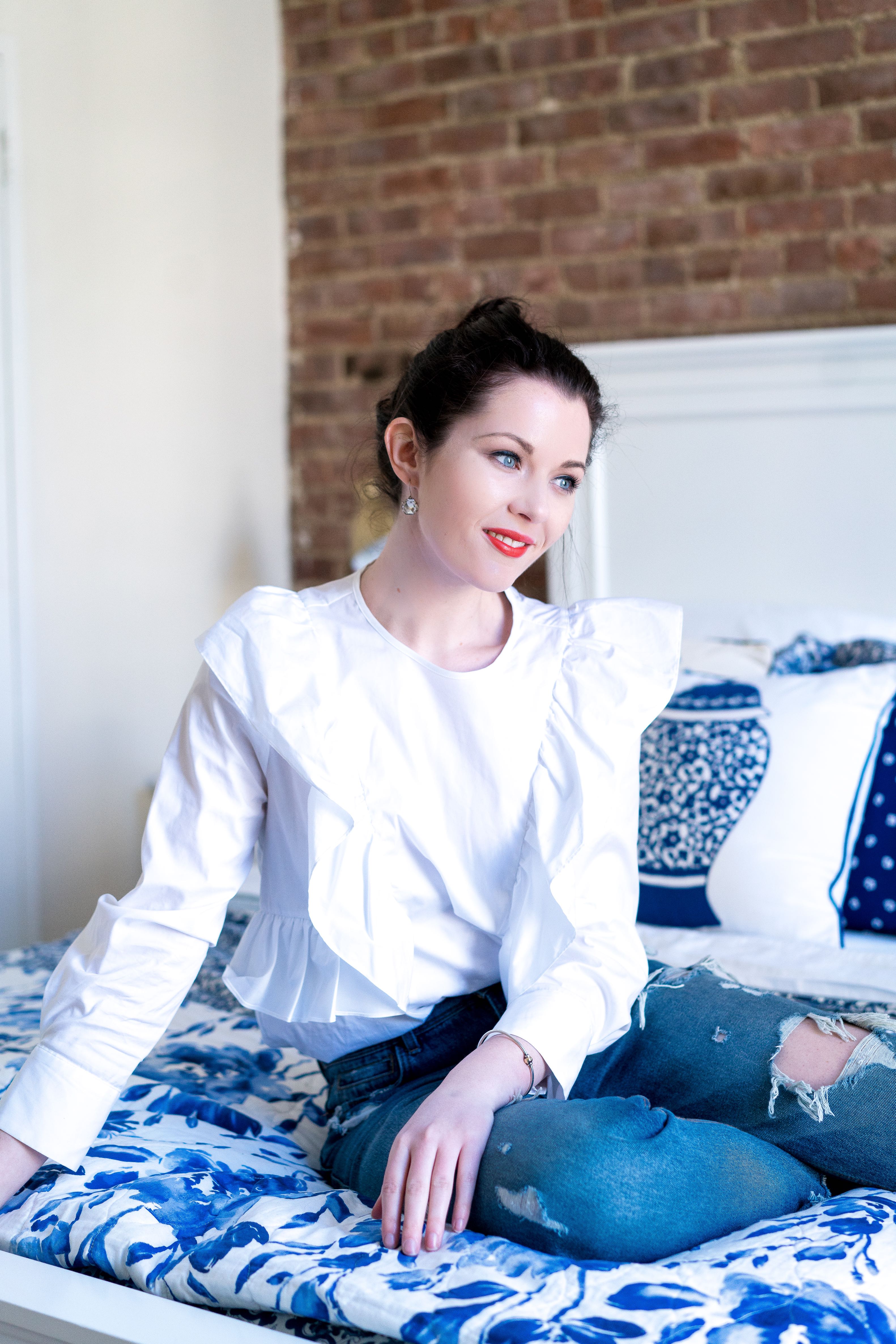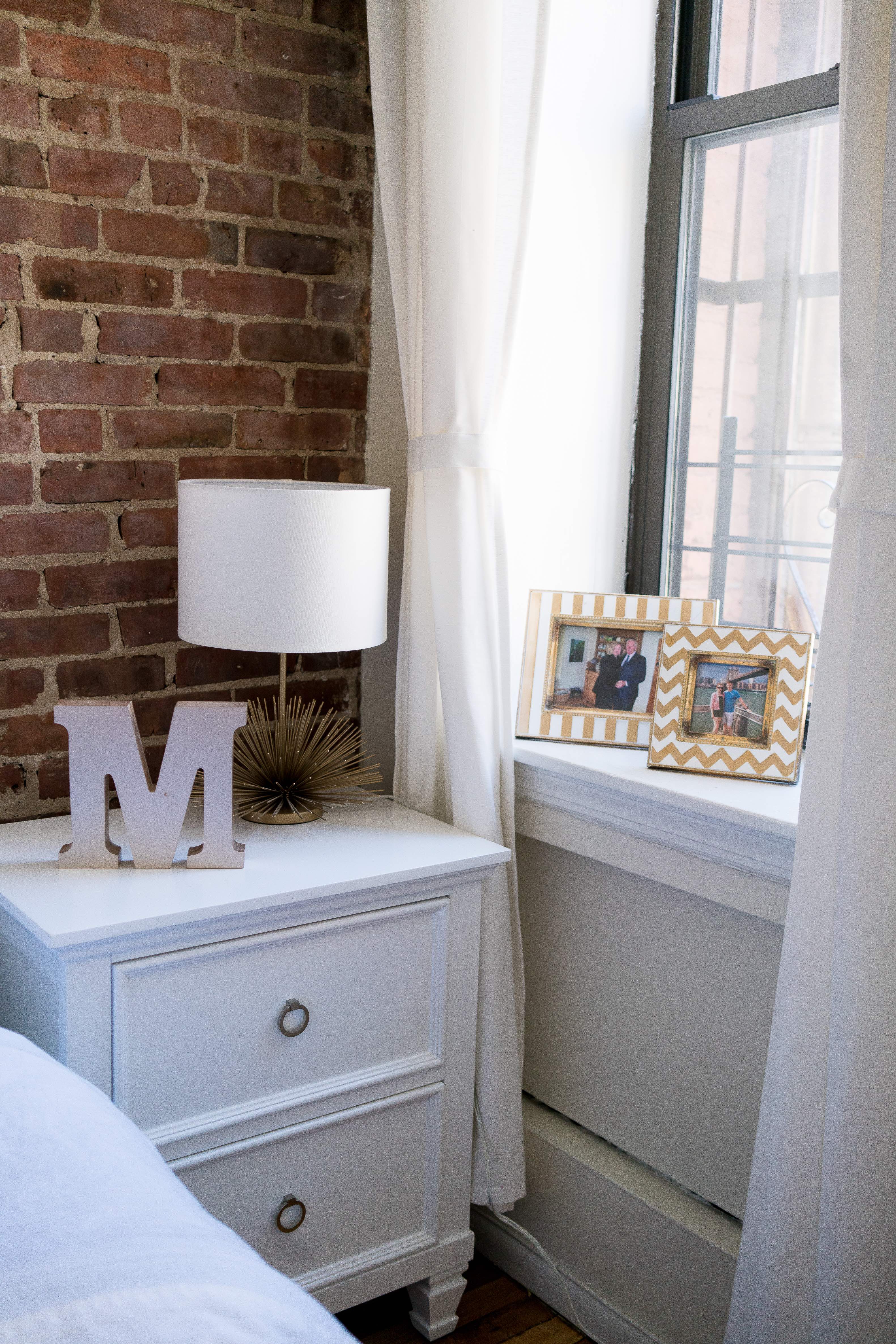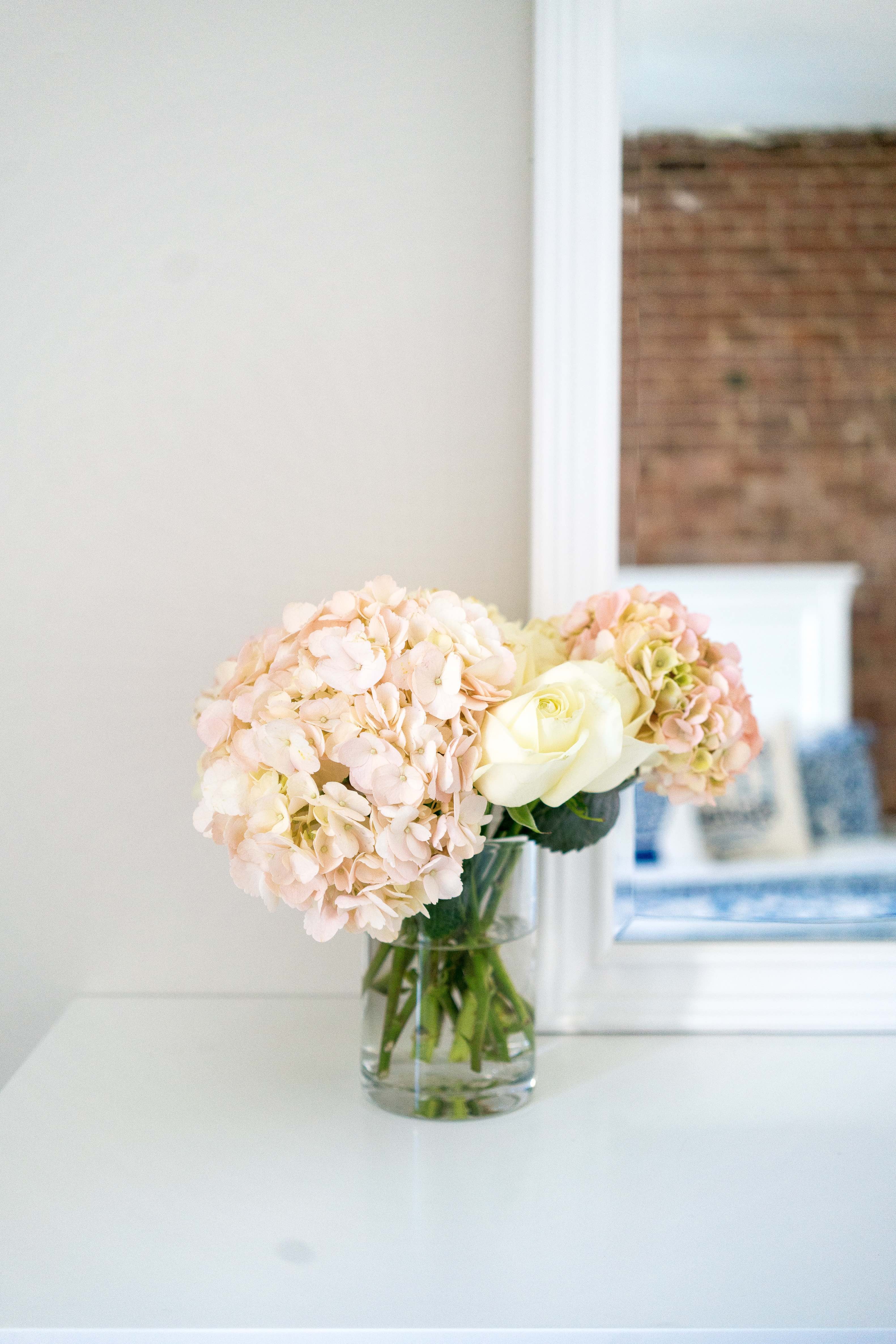 Shop The Post
I honestly feel like I've been ten times happier since moving into this new place. For the first time since being in New York, I feel a little more at home!
A kind thank you to Living Spaces for partnering with me on this post.