Happy Monday Everyone! We had the most beautiful weekend here in New York, the weather was literally like something from the middle of Summer which was such a treat! It was nice to have a little downtime and enjoy some time in the outdoors because over the past couple of weeks, I've been feeling a little more stressed out than usual. Honestly the challenge of maintain a job that occupies my mind 24/7 and a blog really gets to me sometimes, so much so that recently I've been getting tension headaches and even an eye twitch! But recently, I've been trying a couple of new things in my daily routine that have really helped and I wanted to share them with you guys incase some of you are in a similar situation!
Log off your phone at night time: If I'm on my phone right up until I go to sleep, I will literally dream of getting work emails in my sleep. If you're scrolling through the gram right before you go to sleep, not only will you stay up so much later than you intended to, but you're not giving your mind any downtime! Over the past couple of months, I've made an effort to try and not go to bed with my phone and I've found that it's been really beneficial in terms of a better night sleep and also not being stressed out about work things right before I go to bed.
Exercise: I don't know about you but without meaning to, I always tend to hold my breath in stressful situations. About two years ago I started taking pilates classes in the morning before work and it has absolutely done wonders for helping me control my stress levels. Like yoga, it's one of those exercises that really helps you get your breathing under control and I ALWAYS feel better and more calm after a clas
Sleep: I may be like a grandmother who goes to bed at 9.30 every night, but if I don't get a full 8 hours of sleep every night I ALWAYS will feel tired the next day which leads to a decrease in productivity and then I feel super stressed that I didn't get all of my work done in time! The nice thing is, once you start going to bed and getting up at the same time, your body gets into a rhythm and becomes it's own natural alarm clock.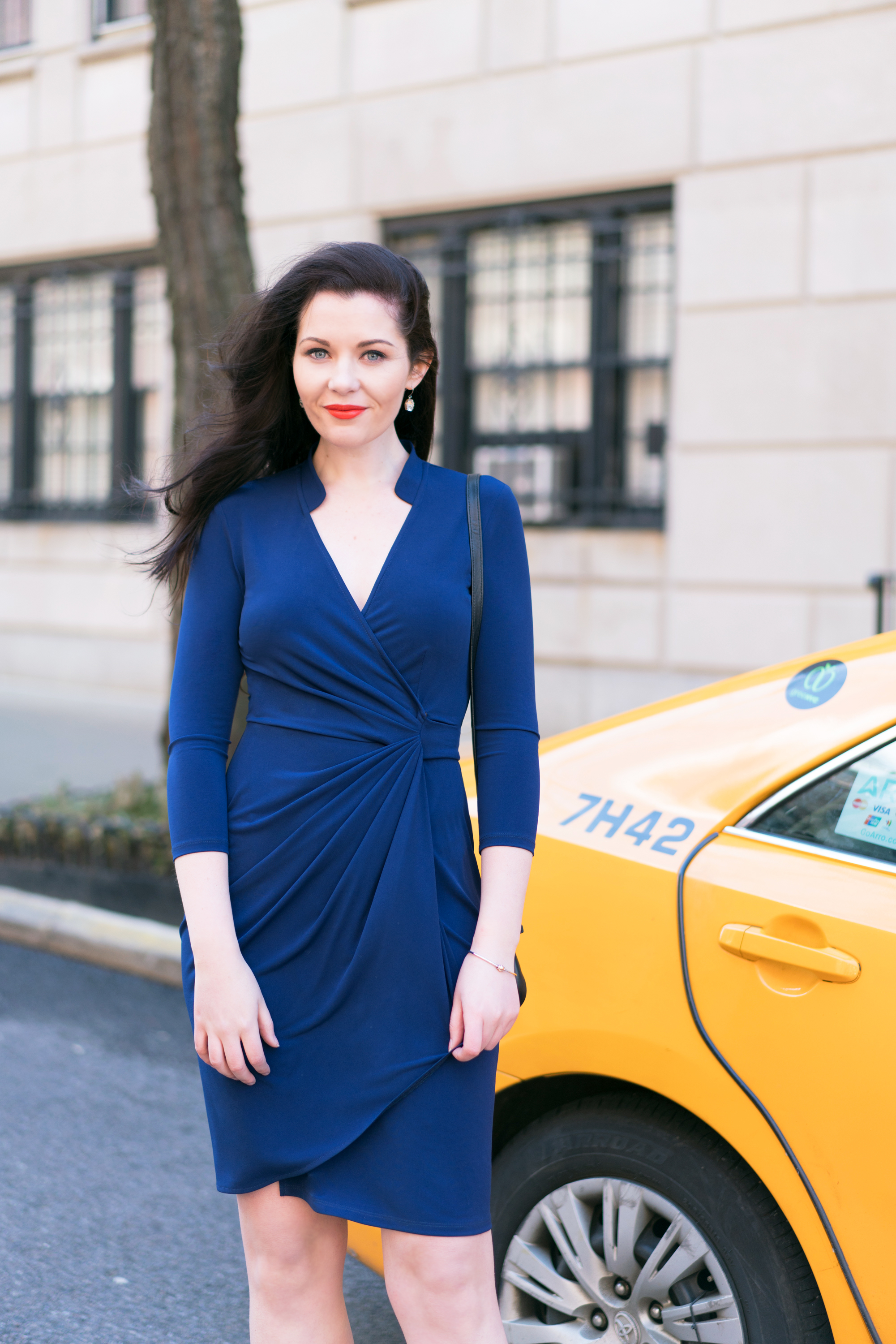 Prepare for your day: Simple things like planning your outfit the night before, packing your bag for work and planning your meals really help start the day off on a good note so you don't feel stressed first thing in the morning trying to get ready! I always feel like if I have a stressful morning then it will impact my whole day, so starting off right really helps set the tone in my opinion.
Relax: The three things I do to unwind are read a good book, listen to a fun playlist on Spotify (and subsequently dance around my kitchen) and meditate. I'll be the first person to admit that I really never was one for trying meditation, but I recently had an ongoing eye twitch for like 4 weeks! I 100% believe it was stress related but you know what made it go away? A mediation session with a reiki healer! We were meditating for 20 minutes, and at one point the healer came around and touched my head, and ever since the eye twitch has been gone! So since then, I've been trying to use the headspace app to train myself to meditate properly and I think it's working.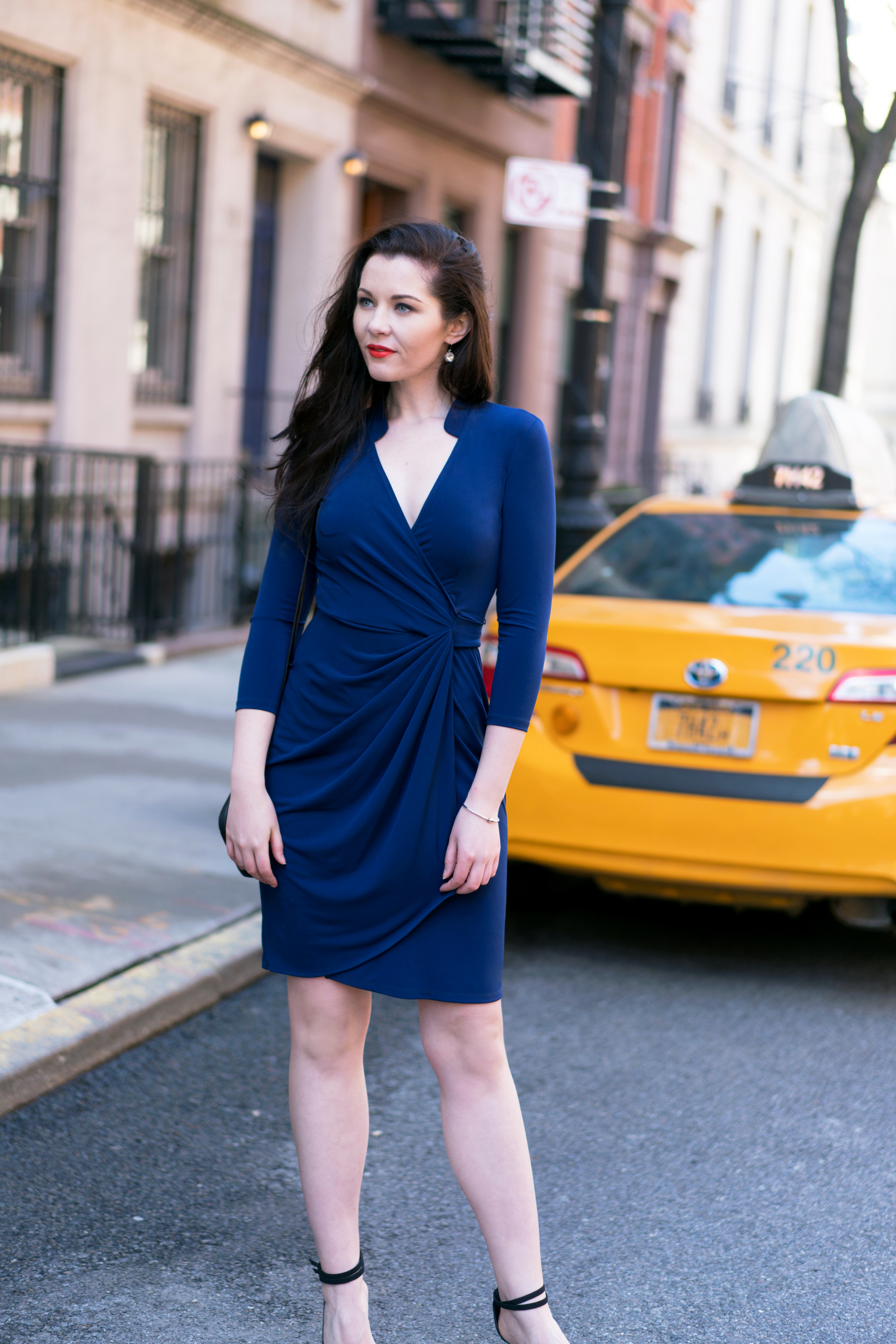 Photography: Edelle Kenny
And there we have it, 5 things I do that really help reduce how stressed I feel and ultimately help me be a little calmer in my day to day! The dress from todays post is from a New York based fashion brand called Maggy London, they have such a great selection of dresses that are ideal for transitioning from the work day to an event in the evening which I totally love. They very kindly interviewed me for their own blog which you can read here!
Thank you kindly to Maggy London for partnering with me on this post!