Good morning everyone! What a night I had last night. If you follow me on snapchat (michaelabear1) or Instagram, you'll have seen that I worked at the Met Gala. I don't mean to sound cheesy, but I mean it so much when I say that getting to go to the Met Gala was literally the biggest dream I could ever have dreamed, come true! I have followed the Met Gala for years, but never in my life did I think I would have the opportunity to go! Last year I even camped outside for 5 hours across the street trying as best I could to spot all of the celebs arrivals and to me, even that was surreal and so much fun to me. Getting to be there in the flesh was definitely worth all of the hype I had built up in my mind.
There were so many moments throughout the night where I literally had an out of body experience! From the second I arrived, there were already hundreds of people gathered across the street trying to get a peak of all of the action, just like I did last year. And then it all just hit me when I was walking up the carpet to my spot along the press line, I literally just wanted to cry with excitement! First on the carpet was Anna Wintour and co-chairs for the evening Gisele, Tom Brady, Pharrell and Katy Perry. The style was literally out of this world, many people were critical that the attendees didn't stick to the theme that well but in my opinion there still some major stand out style moments. My personal favorites were Lily Collins, Cara Delevingne, Zendaya and of course Bella, Gigi and Kendall who looked out of this world. I think the most outrageous outfit was probably Rihanna she stuck to the theme and just rocked it from head to toe. I was quite lucky to have a great spot at the top of the carpet so I got to witness some pretty major moments like when Nicki Minaj and Kim Kardashian hugged it out right in front of me, or when The Weeknd and Selena Gomez made their carpet debut. The most special moment for me personally was when Ruth Negga was standing right beside me speaking to the New York Times. She was so close that I reached out to her and said "From one Irish girl to another, you look beautiful" and she held my hand! I swear at that point I was pretty close to tears again.  It's actually quite funny because when you're in these situations and you're inches away from your favorite celebrity but you're working, you really don't get a chance to take it in because you're more concerned with getting the content that you need. Even this morning looking back on Teen Vogue's snapchat I'm like, "did that really just happen!"
When it came down to choosing the dress, the Teen Vogue fashion team kindly pulled some amazing designer options for me to try. While the dresses were absolutely stunning, I really felt strongly about wanting to wear an Irish designer. I mean how many opportunities does an Irish designer get to have their gown at the Met Gala. So on Friday (two whole days before, lol) I reached out to Don O'Neil of Theia Couture via Instagram asking him if he would like to dress me and thankfully he said yes. I chose a beautiful embellished red gown that really felt extra special for this once in a lifetime opportunity!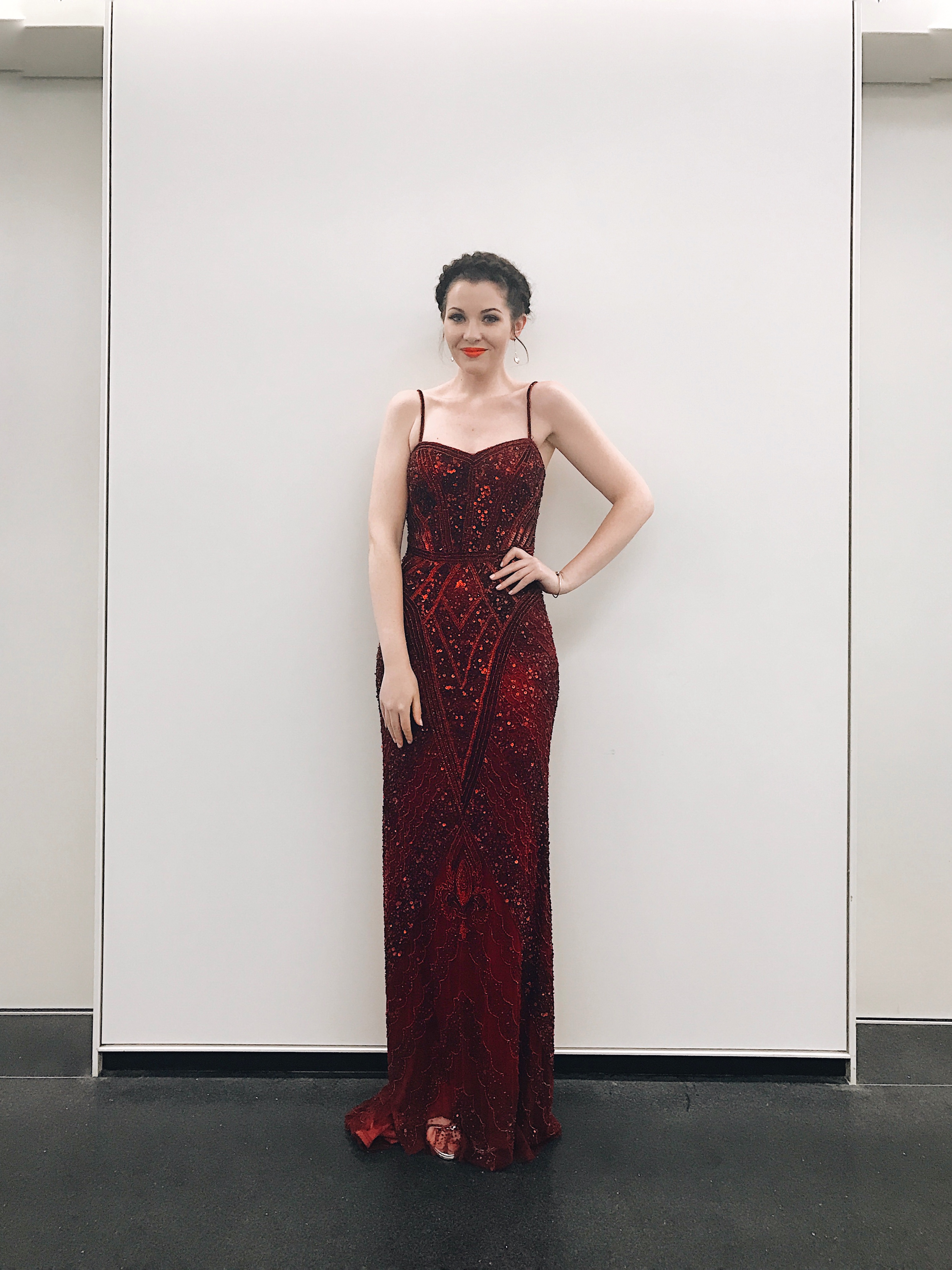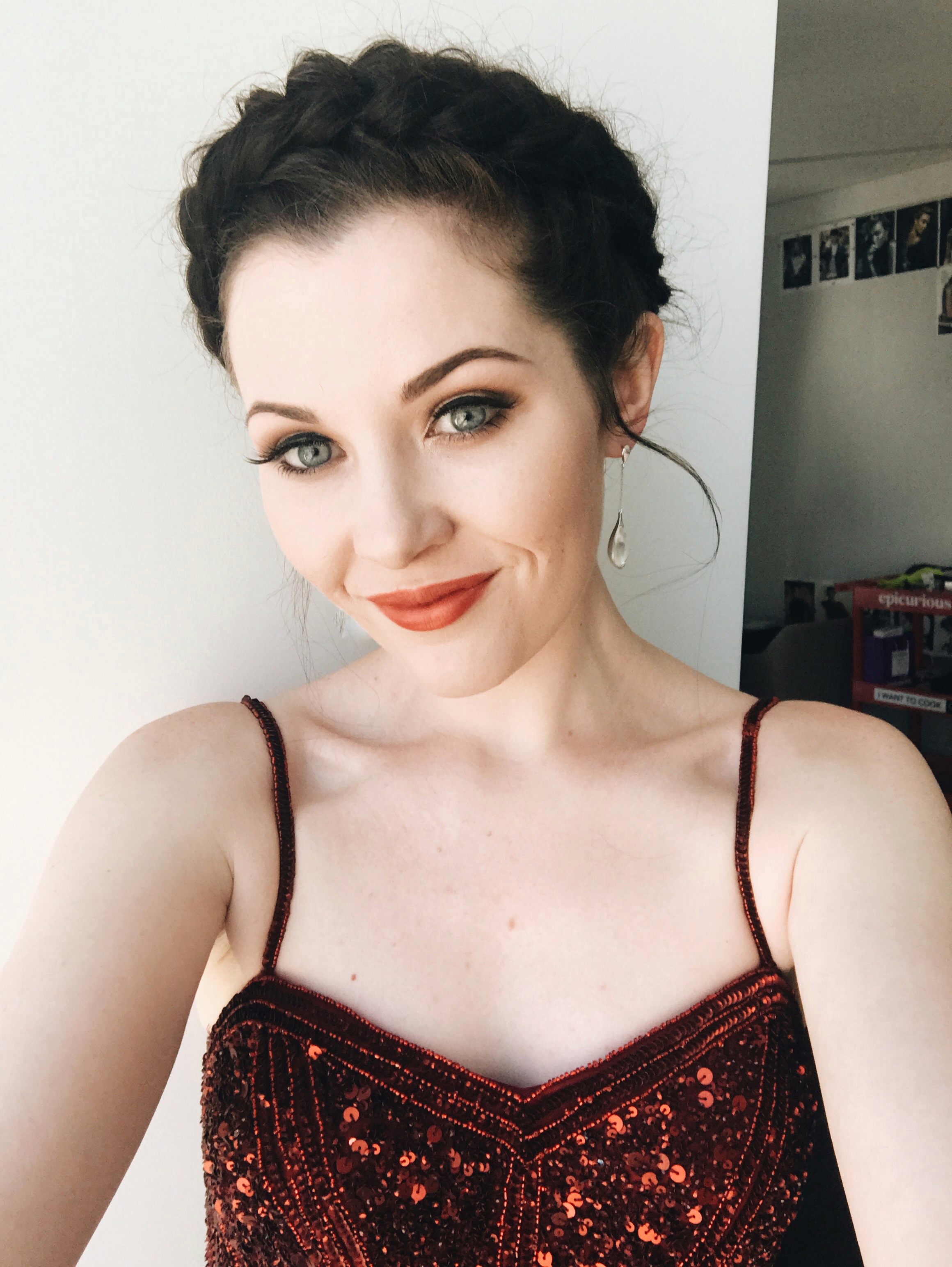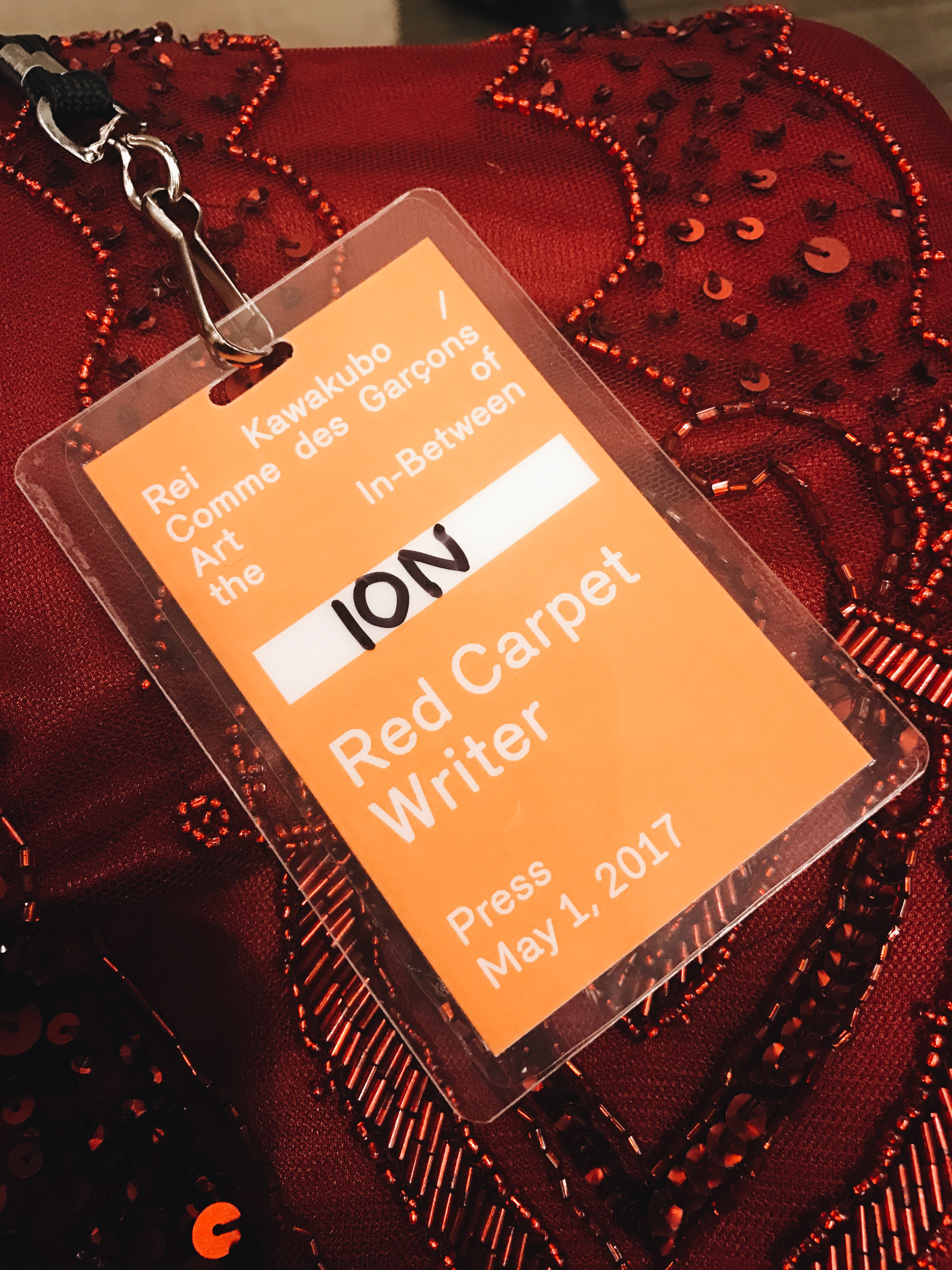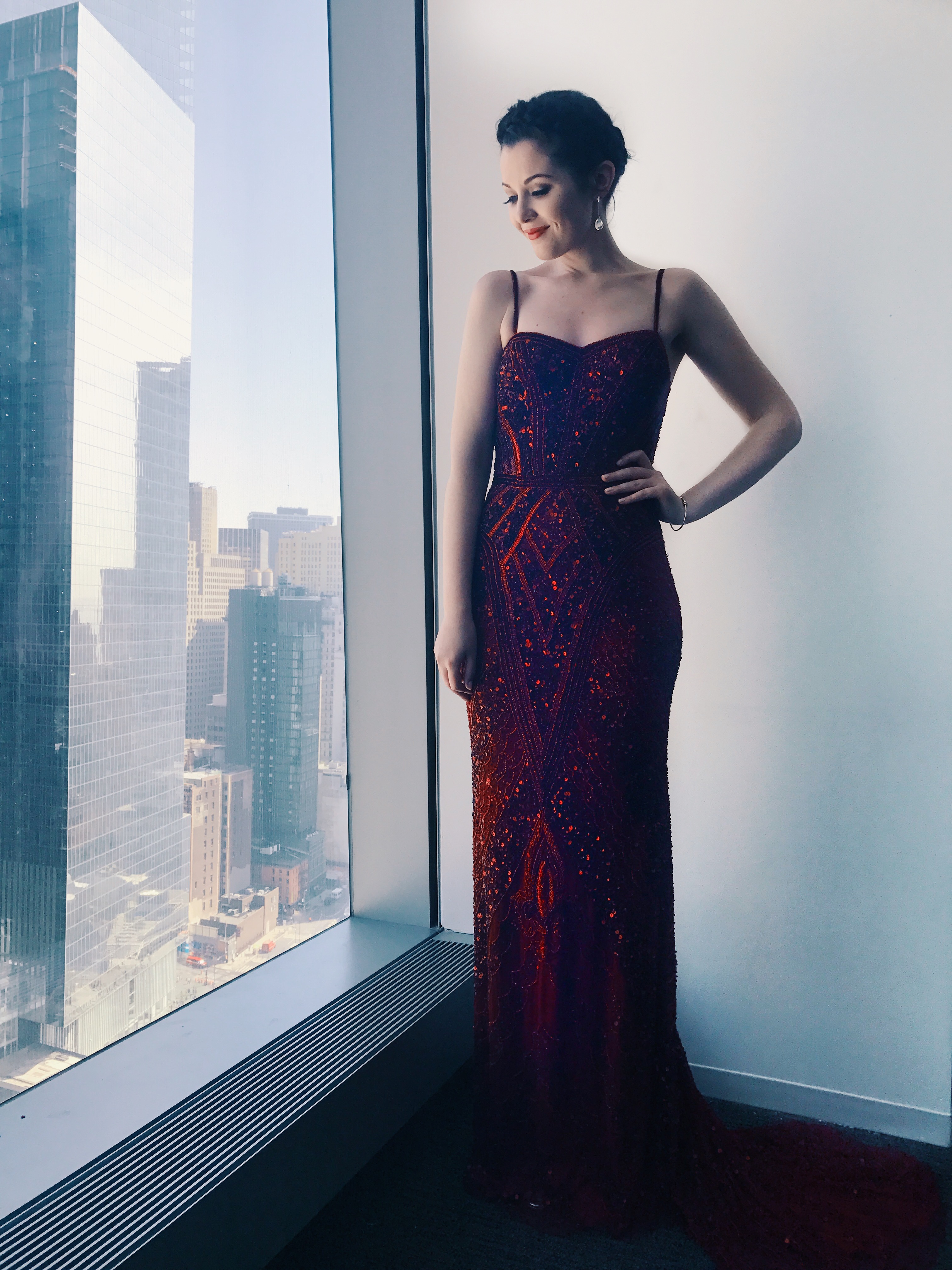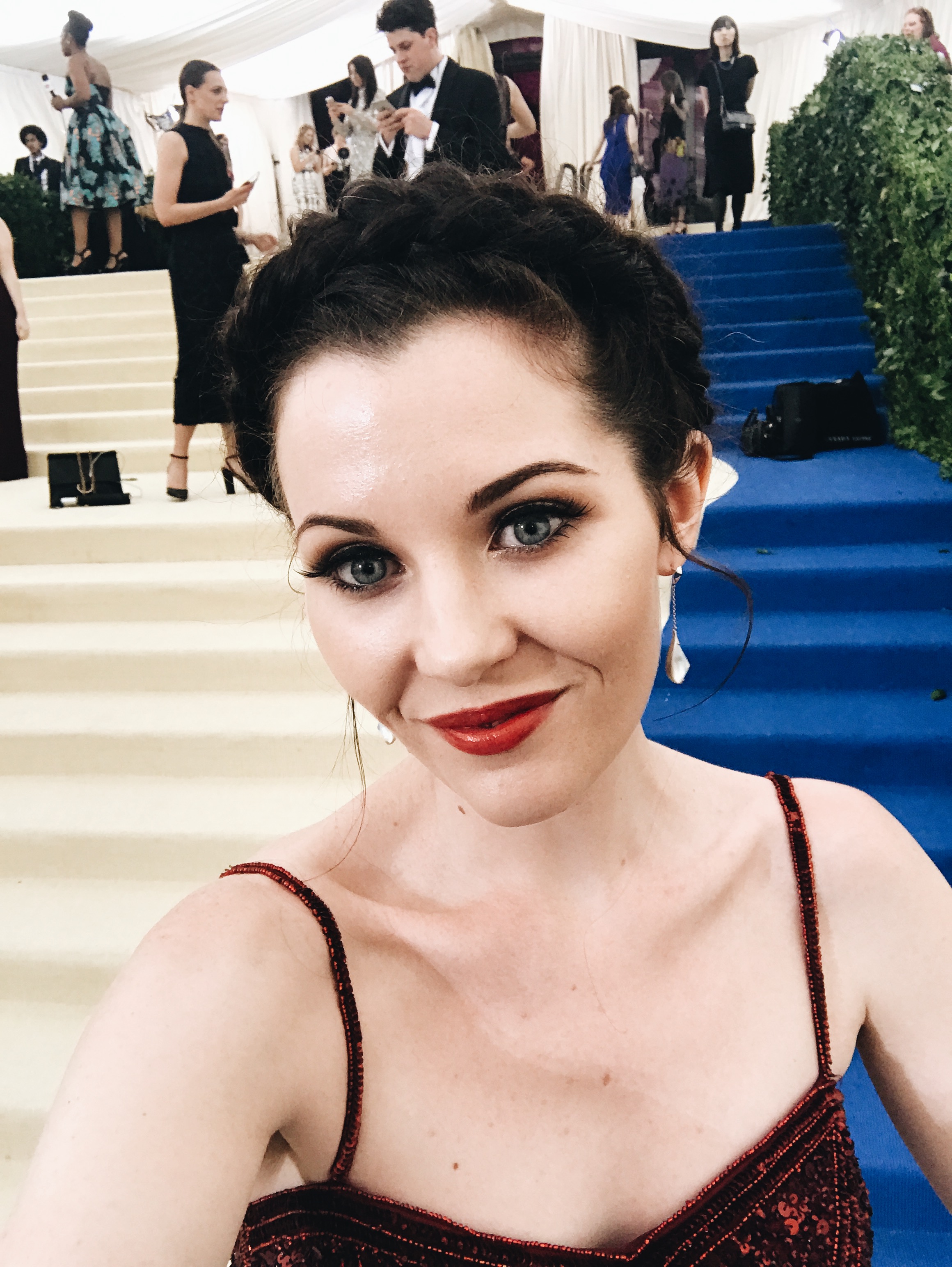 One of those nights that could only ever happen here in New York. I feel so incredibly thankful and lucky to have had some incredible opportunities since moving to this city, but this one takes the cake. Like I said over on my Instagram last night,  I remember this time last year during my first week working at Teen Vogue calling my Dad and crying on the phone to him because I felt like I didn't have what it takes and I wondered if I would last a month in the job. The last thing I said to him before hanging up was, "If I can make it through this, it will all be worth it if one day I get to go to the Met Gala."
My full First Met Gala Diary is also live on Teen Vogue too, if you want to read more!