Happy Monday Everyone! I'm finally back with a new blogpost after a slow couple of weeks here on the blog. I have to admit, the past few weeks I've felt so uninspired to blog and share things on social media. I think the pace of keeping up my job and the blog finally got to me and I felt like I needed a little breather rather than try to force myself to produce content that I truly wasn't feeling inspired to create! That said, I'm glad I took some time to myself because I feel like I've remotivated myself and want to get back into the swing of blogging again, starting today by sharing 10 things that are on my life long bucket list. Here are a couple of things that I've ALWAYS wanted to do and hope that I get around to doing some day!
Raise a guide dog for the blind: Every time I see a blind person navigating their way around New York City with a guide dog, I'm literally amazed. One day when I'm older and settled I would absolutely love to raise a guide dog and train them to help the blind. Besides this I would also one day like to have one of those emotional support dogs that I would take on trips to nursing homes and hospitals to bring some joy to those who need it, if only just for a couple of minutes.
Go for a helicopter ride over Manhattan: I've literally wanted to do this since I moved here but it's so freakin expensive! Some companies charge near $300 per person for a 20 minute ride and I just haven't been able to justify it yet! But I definitely want to do this before I leave, maybe for a birthday or some special occasion!
Go to Wimbledon: I absolutely LOVE watching Wimbledon every year, growing up my Mom and I used to be glued to it! Even though I don't play tennis (I've tried and failed MISERABLY), I actually find it so relaxing watching the matches so I think I would really enjoy getting to go in person.
Go to Glastonbury: Honestly, when I look back at some of the best weekends I've had it usually involves some sort of festival! While some people's dream festival is Coachella, for me it's always been Glastonbury! It literally looks like so much fun, the lineup is always amazing and I feel like it's so much more chill compared to Coachella when it comes to getting dressed up and wanting to be "seen" there. In an ideal world, Kings of Leon, London Grammer, Lana Del Rey and Hozier would all be playing!
Swim with the pigs in Exuma: Ever since I saw Rosie from The Londoner visit Exuma on her blog, it's been on the top of my list! The beaches look so serene and I can't imagine how fun it would be to actually swim with the pigs! Apparently they get really attached and follow you around in the water which would SERIOUSLY pull on my heart strings.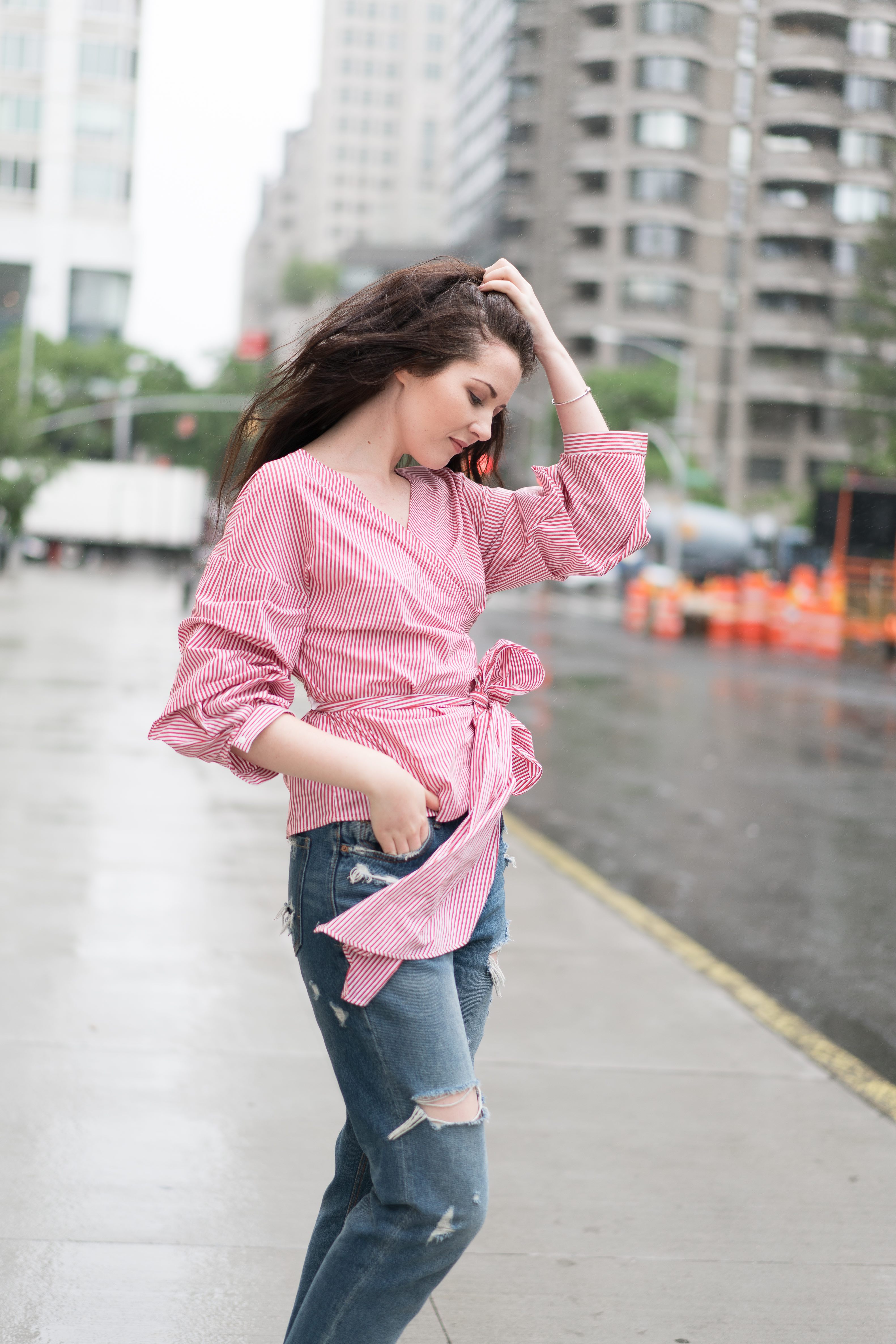 Photography: Edelle Kenny
Road trip along the West Coast of America: It's always been in my head to take this road trip right before Cathal and I decide to move home! I would love to take 2 whole weeks and try to see as much of the west coast as possible! Every since I was a kid, "Father of the Bride" has been my favorite movie, so I would love to see Santa Barbara and Big Sur would be another must-see for me! I think the road trip would be extra special if we had an open top car lol, but not asking too much obviously!
Two new skills I want to learn: I REALLY want to learn how to do calligraphy and also how to properly arrange flowers. Flowers literally bring me so much joy and I can't say how may times I week I think to myself, " I wish I was a florist." I actually think if I ever won the lottery the first thing I would do would be to arrange for a florist to fill my house with roses and peonies every week!
Hand out $250 worth of food vouchers to homeless people in my neighborhood: Seeing all of the homeless people in New York really guts me, especially if they have dogs. I can't imagine how hard it must be, especially in the harsh Winter which is why I would love to give away some food vouchers to Panera bread (where I get my soup every night lol) so that they can get some warm meals. I know it's not alot but maybe if I do it, it will inspire some others to do it too.
Run a marathon: TOTALLY admit that this is a reach considering I can barely run two laps of the resevoir in Central Park. But every year when I watch the New York City Marathon, I'm always blown away by the participant's motivation and drive! I think it's such a monumental achievement and I would absolutely love to attempt to train for one some year. I should probably get started because lets face it, I'm not getting any younger!
Keep a journal for a full year: I really really really want to keep a journal with polaroid photos for an entire year! I can't say how many times I've attempted this but failed lol! I just think it would be so lovely to have to look back on when I'm old and grey!
I think most of it seems quite doable, right! Let me know what's on your bucket list over on Instagram or snapchat me  at Michaelabear1