Happy Monday Everyone! If you follow me on Instagram or Snapchat (Michaelabear1) you might have seen that I spent last week in San Francisco. I was there with work for a very special young women in tech summit at Google headquarters. Honestly getting to spend a couple of days at Google was so much fun, their offices were literally so cool from the all you can eat cafeteria to the nap pods to the swimming pools! I even had the pleasure of meeting the CEO of Google, Sundar Pichai which was a surreal moment.  The days were pretty jam packed working but we did manage to pack in a couple of fun activities and I wanted to share a couple of my recommendations with you guys along with a couple of snaps from my trip!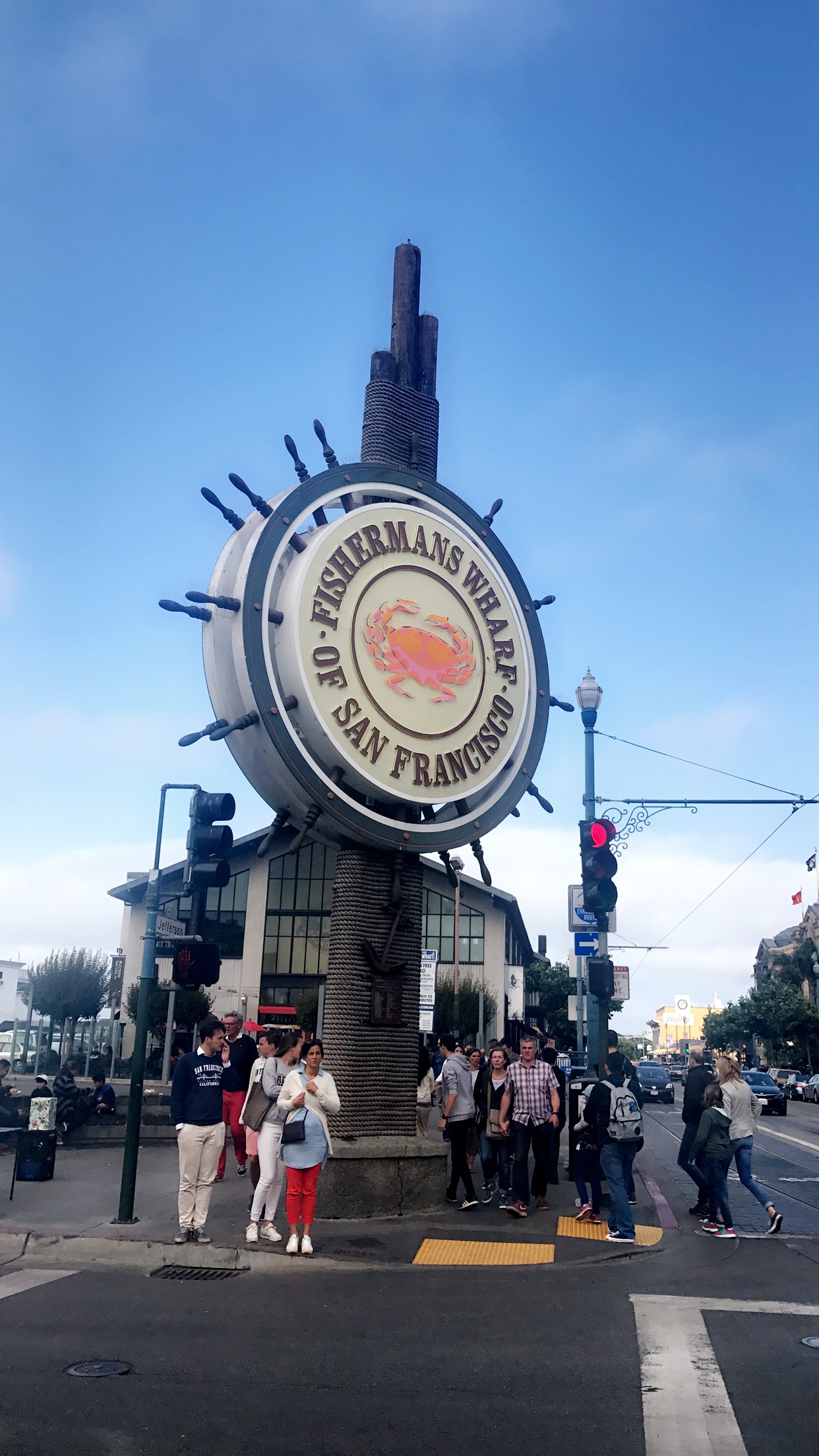 Fishermans Wharf: Similarly to Times Square, I feel like Fishermans Wharf is one of those tourist destinations that everyone must see while they're visiting the city. There's wonderful views of Alcatraz (which if you want to see, make sure you book tickets a couple of weeks in advance), several seafood restaurants and if you're lucky you might spot a seal or two in the water. Boudin Bakery is within walking distance from the wharf and boasts the infamous Sourdough bread that smells absolutely divine.
Mr. Holmes Bakery: I was so excited to visit Mr. Holmes Bakery after seeing it all over Instagram while researching the city. Not only is the bakery itself super pretty and 'grammable, but the donuts and pastries are out of this world! I highly recommend getting a selection of a couple of items so you get a taste for everything this place has to offer. My favorite treats were the Monkey Bread and the Matcha Croissant. Another bakery that's noteworthy is Miette, an old school bakery that I didn't get to visit on this trip unfortunately but my sister said their cakes and macaroons are delicious!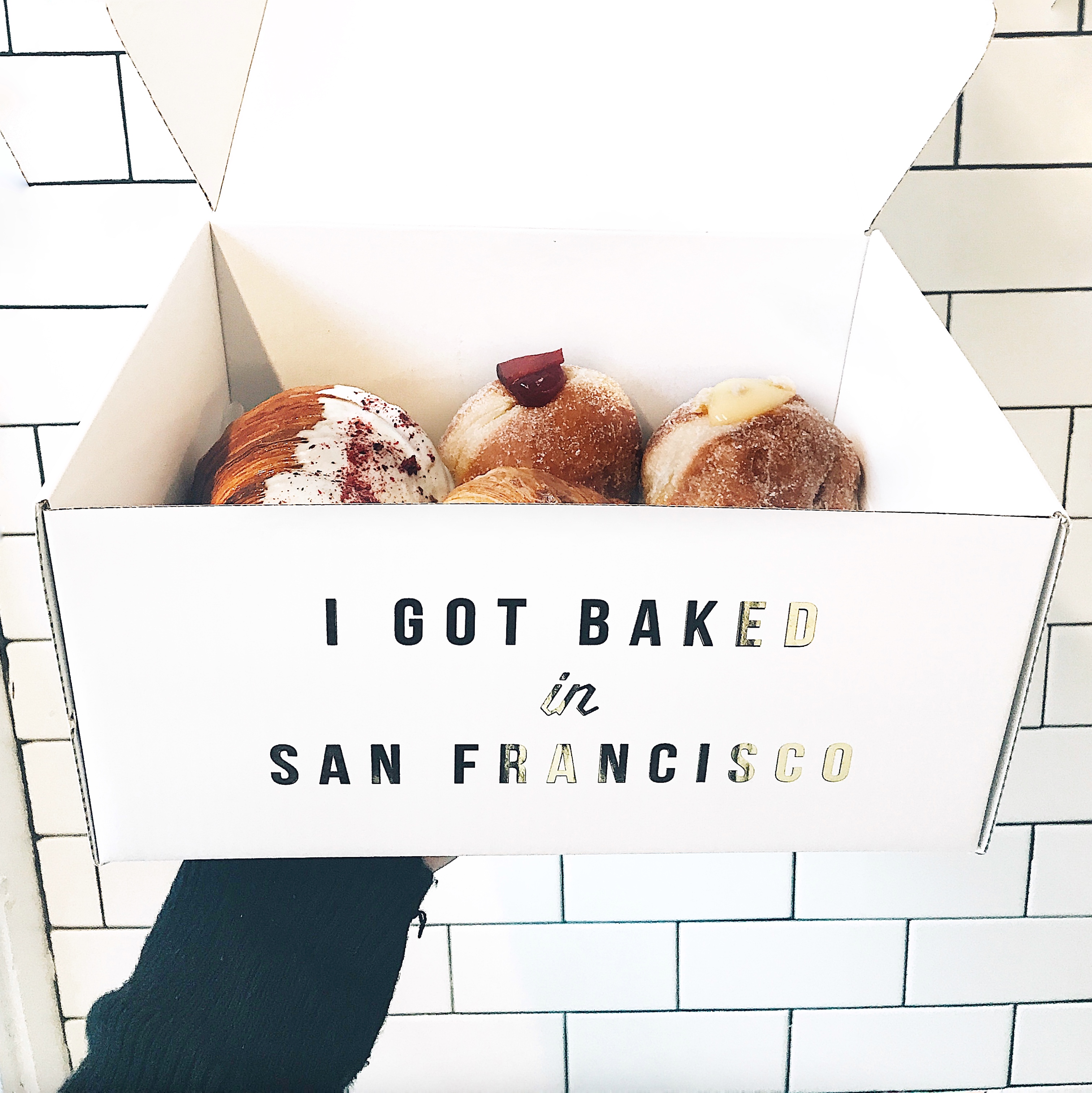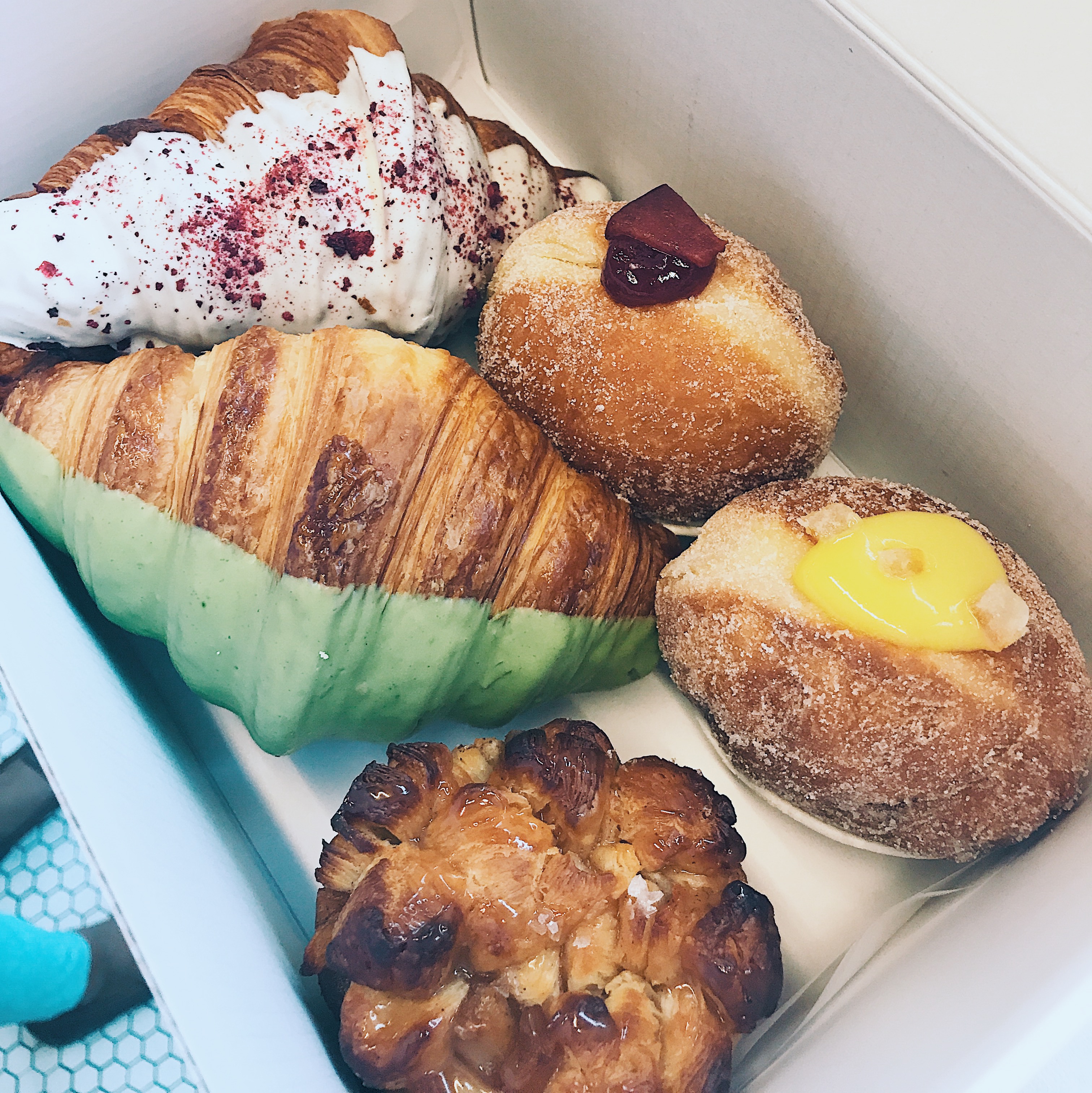 The Golden Gate Bridge: Obviously this was number one on my list to see while I was in town but I genuinely was overwhelmed at how impressive the Golden Gate Bridge was! I would recommend trying to visit around 1 or 2pm for ideal views because the fog in the morning can be quite heavy.
Westfield Shopping Center: Our hotel (Hotel Zetta- super chic and ideal location) was based right beside this shopping mall and I have to say I think it was the most impressive mall I've ever seen. Not only is it absolutely huge but it has loads of great stores from Nordstrom, HM, Zara and J. Crew. If it's a rainy day in San Fran which could easily happen given the climate, I would highly recommend spending an hour or two browsing the stores in here. In general, the shopping scene in SF was pretty impressive. They literally have every department store you could imagine within short walking distance of each other.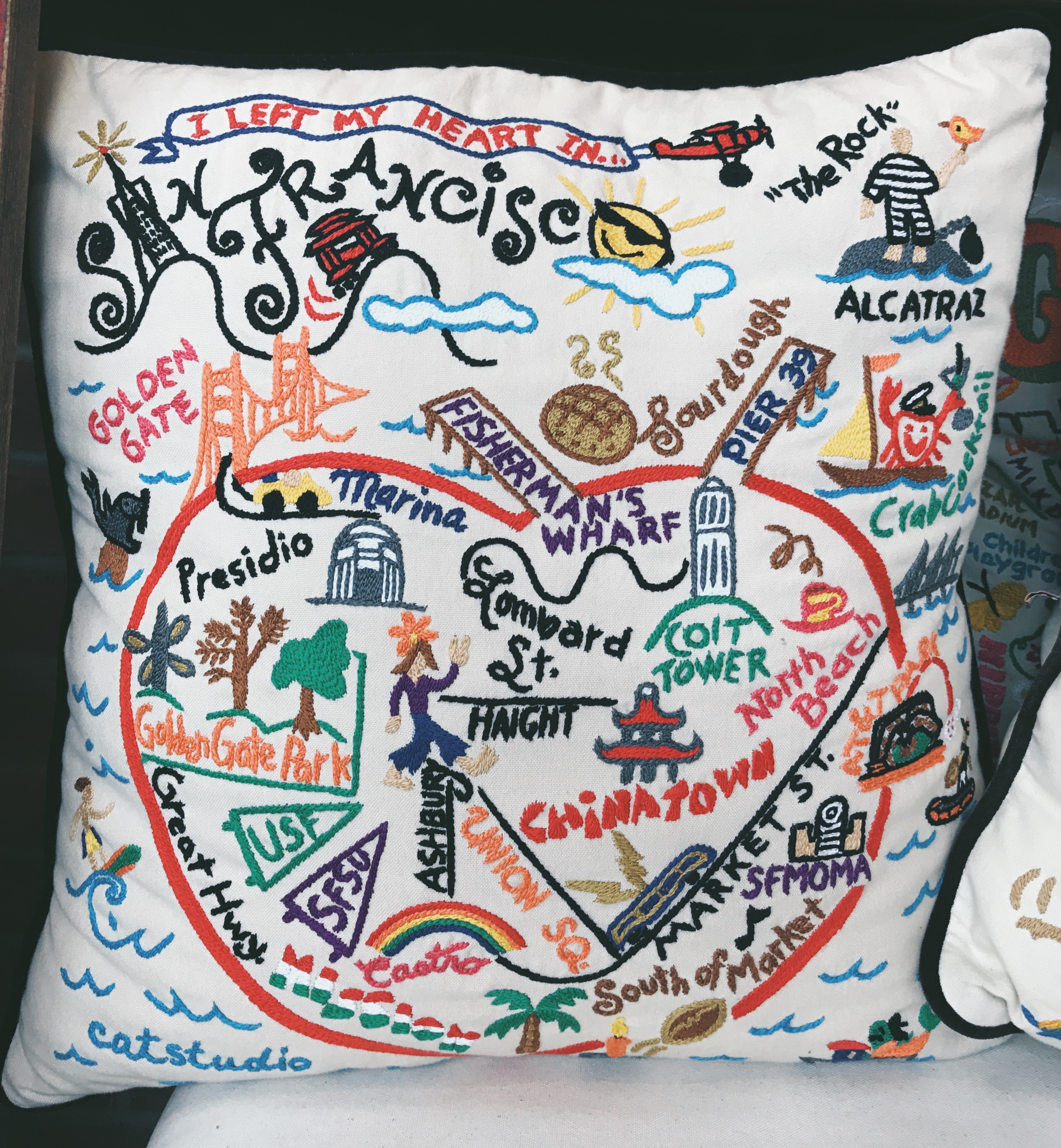 Ghirardelli Square: Loved visiting this little square filled with cute shops and restaurants! While you're here, you have to visit Ghirardelli's Chocolate for a hot fudge sundae.
The Color Factory: We were very lucky to snag tickets to visit the Color Factory, AKA the place of my Instagram dreams! It was quite similar to Refinery 29's "29 rooms" exhibit which sees each room decorated with a specific theme for you to take pictures in. My favorite room was the yellow ballpit where I laughed so hard that I got pains in my tummy!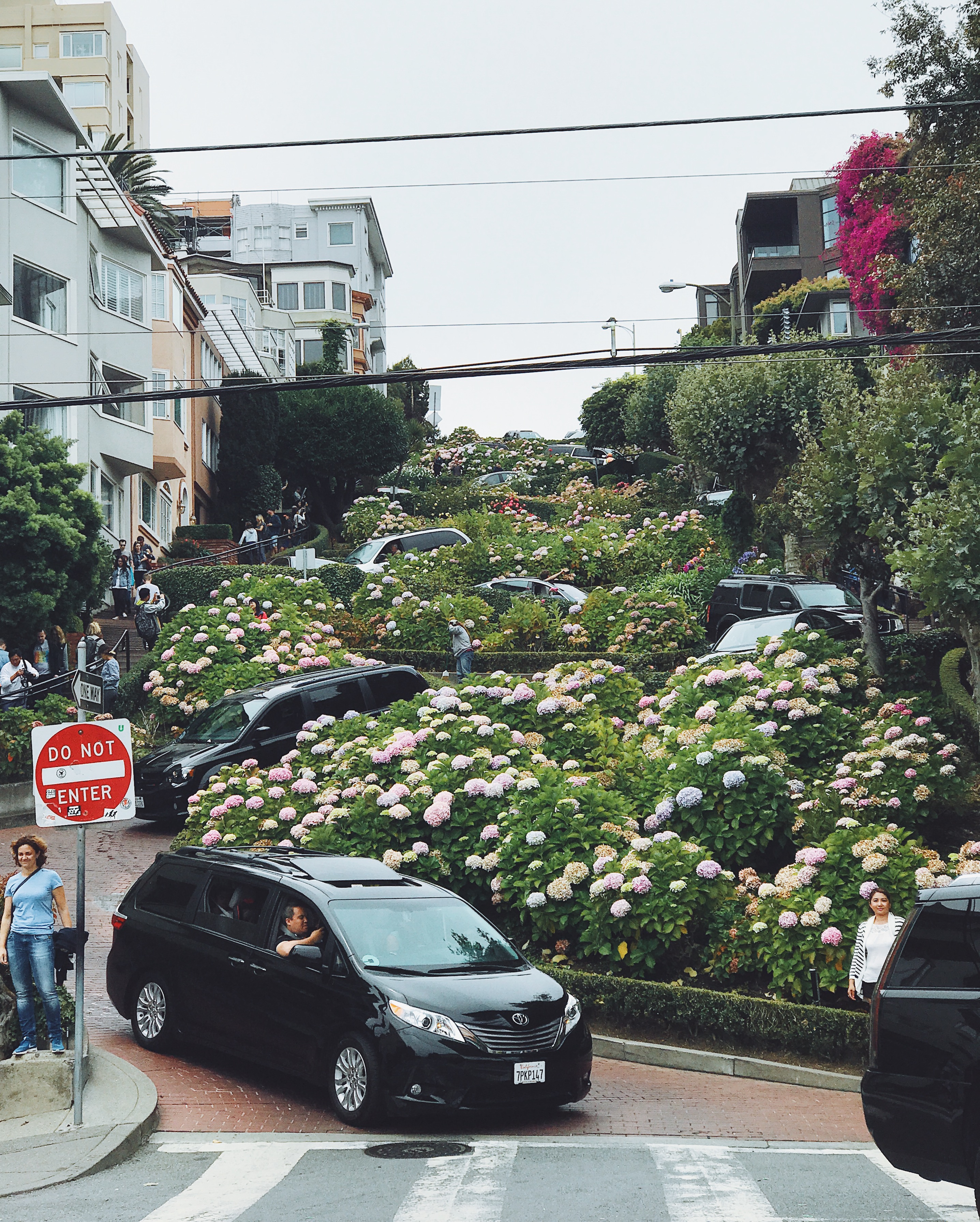 Lombard Street: This was another tourist attraction that I came across on Instagram and certainly didn't disappoint! Known as "the crookedest street in the world," this drive is lined with the most beautiful houses and bunches of hydrangeas! The Hyde Street Cable Car drops you off at the top of the street where you can see such beautiful views of the city.
Bourbon and Branch: On our last night we visited this beautiful little speak easy bar called Bourbon and Branch. Inside there are 5 separate bars, some which you need a reservation or a password to enter. We were in "The Library' part which was really homely and relaxing!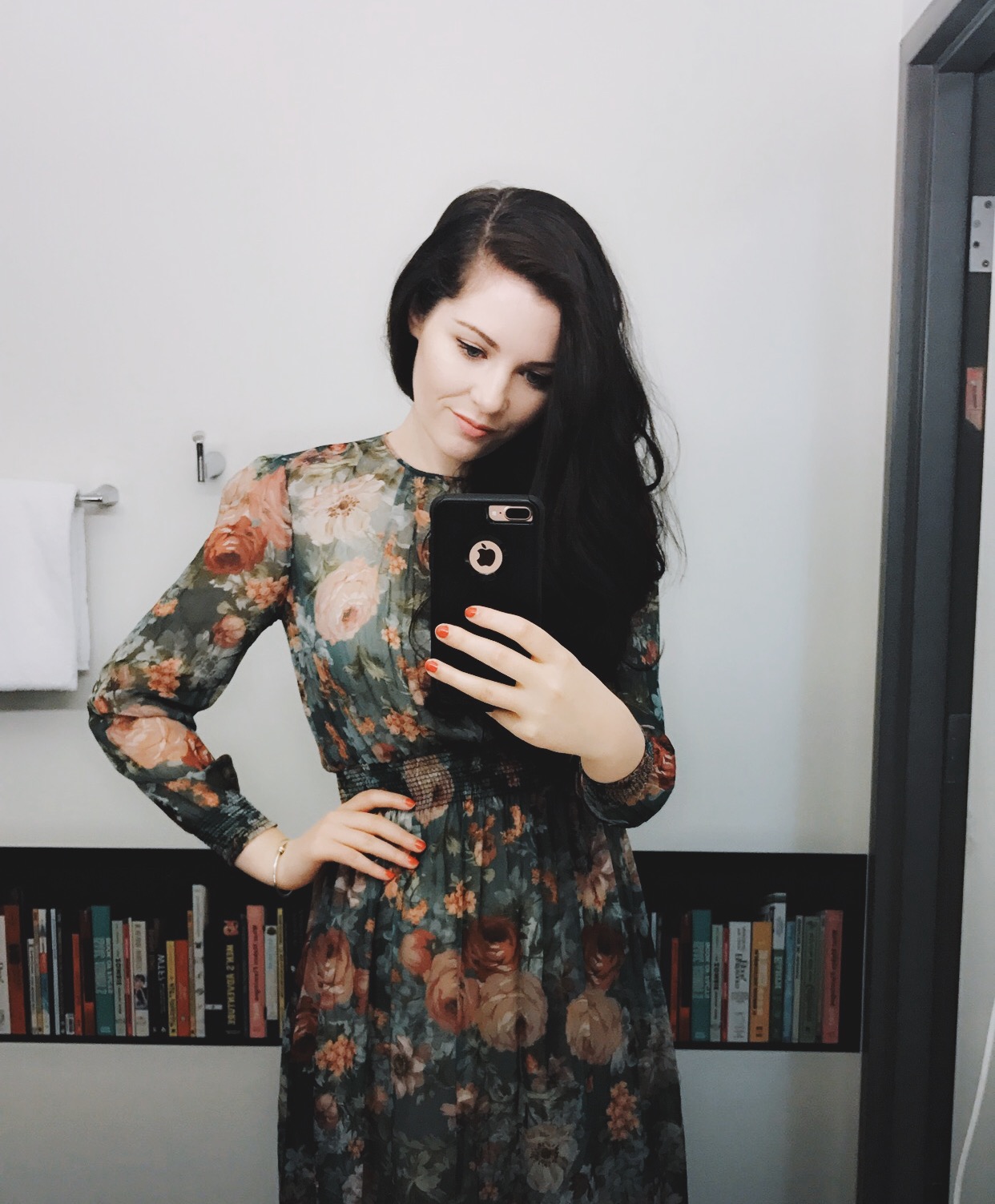 Cotogna Restaurant: Cotogna is a trendy Italian restaurant located in Jackson Square that does amazing wood-fired pizza!
Zero Zero: This place is a chill little bar with a great selection of pizza, pasta and salads.