Happy Hump Day everyone, I hope your week has been going well! It's a little bit of a busy one for me as I head to L.A for four days tomorrow. I've been there a couple of times for work before but especially looking forward to this trip because I'll be hosting a workshop at the Teen Vogue Summit with Aurora James of Brother Vellies, a very cool fashion brand here in the states that I was first introduced to after working at the CFDA awards last year. While I'll be there mainly for work purposes, I'm excited to have one or two days to explore a little! We're staying near Venice Beach, so if you have any great recommendations I would be delighted if you would send me a snap (michaelabear1) or DM me on Instagram to share them with me! I'm very excited to share todays blog post where I'm talking about a few ways that New York has changed me as a person. As the end of the year rapidly approaches, I really find myself reflecting on the past 2 and a half years and how every experience and challenge has impacted me!
I realize what's important in life: When I was in my early twenties, my main concerns in life were what I would do for a career and how I would make that happen, which is totally understandable given that I had just finished college was trying to figure everything out. But since moving to New York I've come to learn that there are two types of people in the world; those who are personally fulfilled by things like money and a career or those who are fulfilled by the people in their life and the relationships they have. And while I definitely count my lucky stars that I have a job that I love, I'm much more fulfilled by having a loving family back home, a great boyfriend who refuses to take the trash out and some friends that I know are there for me no matter what.
I don't sweat the small stuff: Looking back, I think I was a very highly strung person before I moved to New York. I used to get stressed over the littlest things and build them up to be more than they actually were. And don't get me wrong, I still stress out about some things but I've learned that worrying literally will get you nowhere. In this city, change is always inevitable and there will always be hurdles to overcome and once you just accept that and take them as it comes, I think it gets easier.
I have zero tolerance for people's bullsh*t: This is kind of a funny one but it's so very true! In a city where a lot of people come to pursue their dreams, people can talk a lot of sh*t about how great and successful they are and honestly, I'm not buying what they're selling! In my eyes, if you keep your head down, work hard and treat people with kindness then your successes will speak for themselves. I'll never forget the night I learned this for the first time, we were in an bar with a bunch of Irish guys who've lived in the city for several years. Even though it was my first time meeting them, they didn't tell me one thing about themselves as a person, instead all they spoke about was their fancy penthouse apartments and all of the expensive vacations they'd been on! Needless to say I was truly unimpressed.
I'm more independent: I think this naturally happens to everyone as they get older, but I really feel like I've become quite independent since moving here. Considering the fact that I refused to leave Galway for college because I didn't want to be far away from my parents, I live a pretty self sufficient life here and I'm quite proud of it! Besides that, I've also become quite content in my own company and enjoy doing things on my own without worrying that people might think I'm a weirdo for being by myself!
Working out makes me happy: When I lived in Ireland I used to do really minimal workouts like walking and maybe a little bit of running! But since coming to New York I really feel that exercise is absolutely a nexessity for me to
And now,
What hasn't changed: I still obsess over every dog I see, I still have a sweet tooth, I'm still a huge homebird, I always think of how yummy a garlic cheese chip from Supermacs would be, I still love binge watching a good show on Netflix and I still don't know what the future holds, but hopefully there'll be more happy days than sad ones and that's enough for me!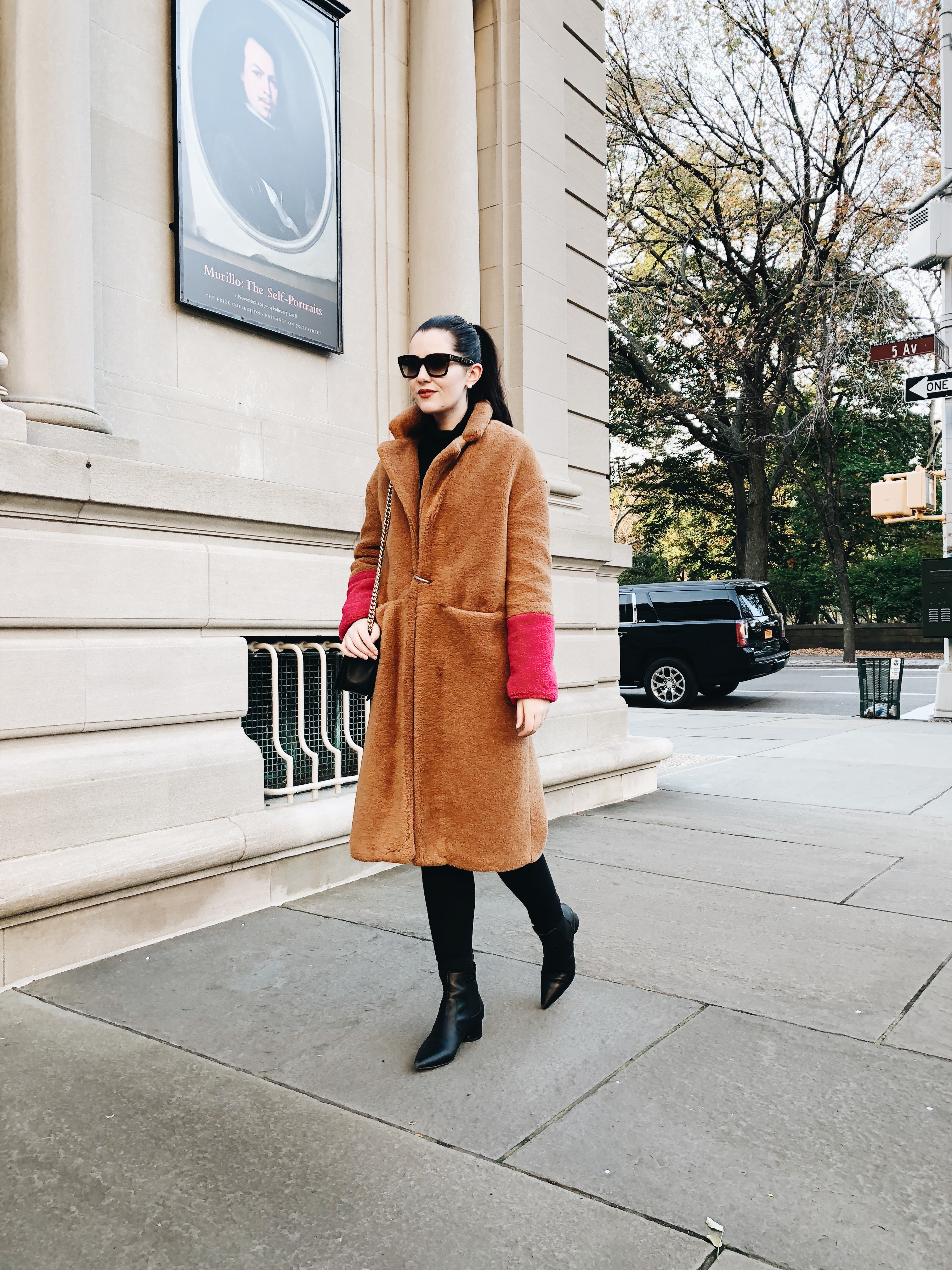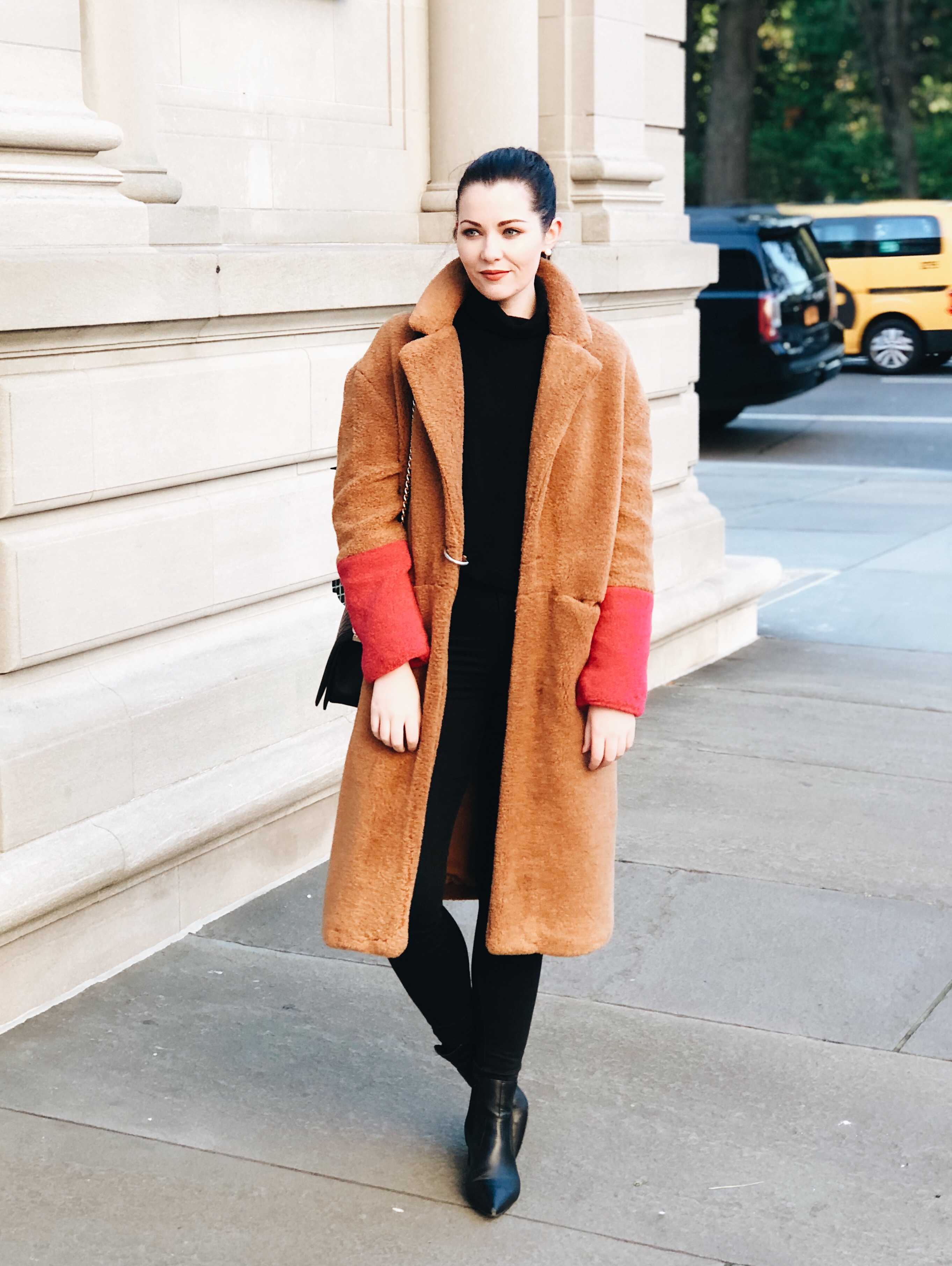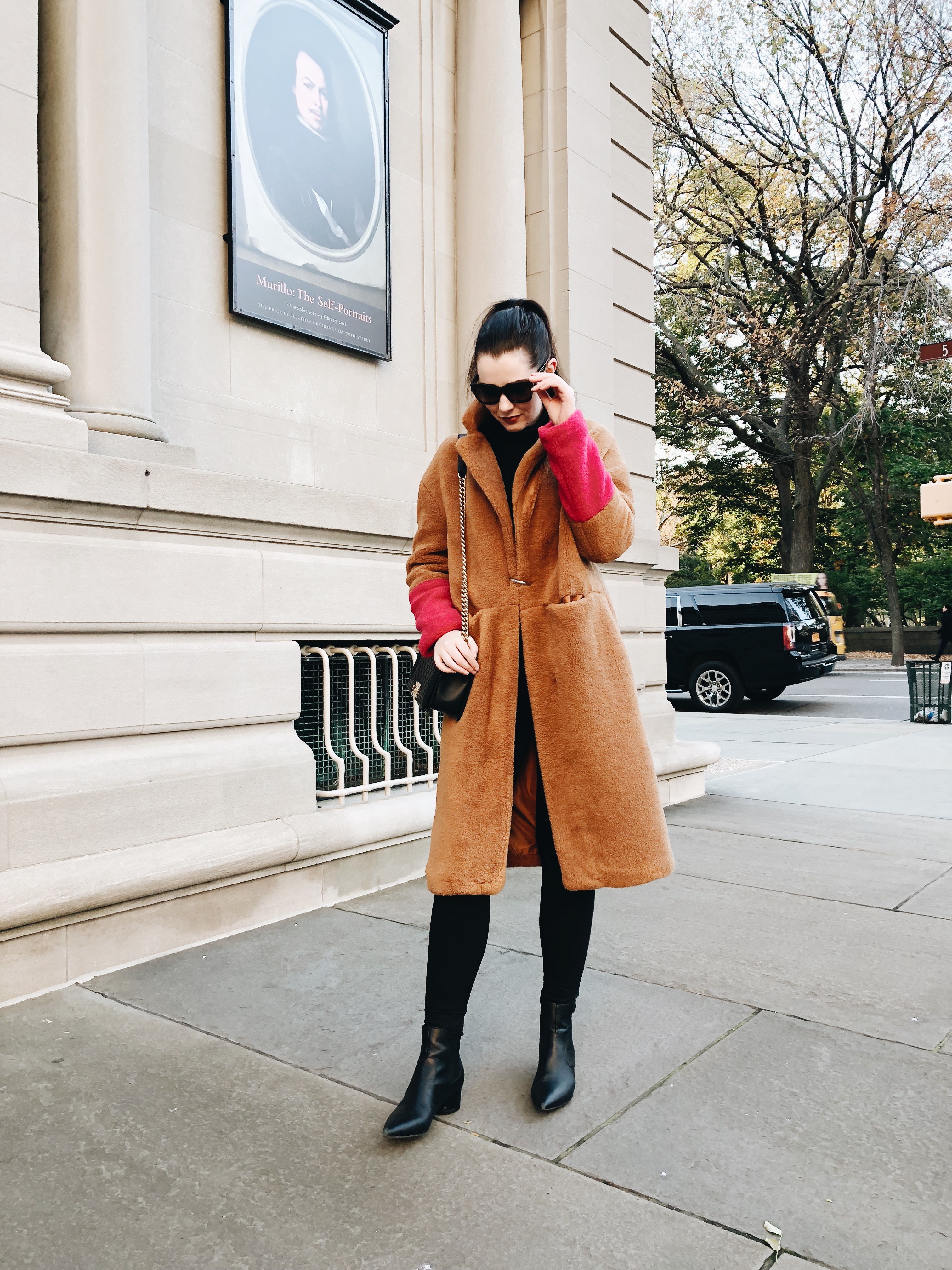 Shop The Post