Happy Friday Everyone! It's been 4 days since I got back to NYC after an amazing weekend in Palm Springs for Coachella and I STILL feel like I'm recovering! Honestly one of the most incredible weekends but at the same time one that took every ounce of energy out of me!  I've always loved music festivals and of course Coachella (as well as Glastonbury) has been on my bucket list for a long time, so when UGG invited me to be their guest at Coachella I jumped at the opportunity!
There really were so many highlights, from the beautiful views to the weather and fun atmosphere, it truly was a weekend to remember. Not to mention how incredible the music was. Friday night in particular was a highlight for me. Kygo had an unbelievable set with so many guests like Jamie Foxx, Rita Ora and Julia Michaels and then The Weeknd (my favorite musician in the whole world) rounded out the night with the most incredible show, and that's saying something because I've seen him 4 times! Saturday's highlight was of course Beyonce/#Beychella which caused me to loose my voice for a couple of hours, I nearly died when Destiny's Child came out.  And then on Sunday I got to see one of my favorite dance acts, Odezsa and my QUEEN Cardi B (If you haven't learned the words to every song on her new album, then you must!)
I know the fashion scene at Coachella is almost deemed more important than the music, but I really didn't feel like going too OTT with my outfit choices! Of course I wanted to dress up a little and have fun with my style, but I also wanted to feel comfortable and myself which is why I actually ended up wearing a  lot of things that I already had in my closet paired with one or two fun accessories that I got for the occasion!
This first outfit was what I wore to the UGG festival kick off brunch. It's a polka dot dress that I know I'll get so much wear out of during the Summer! I paired it with a cute pair of UGG slides that I was gifted for the event. I've always loved UGG and feel like this new collection is going to propel them into the trend spotlight again!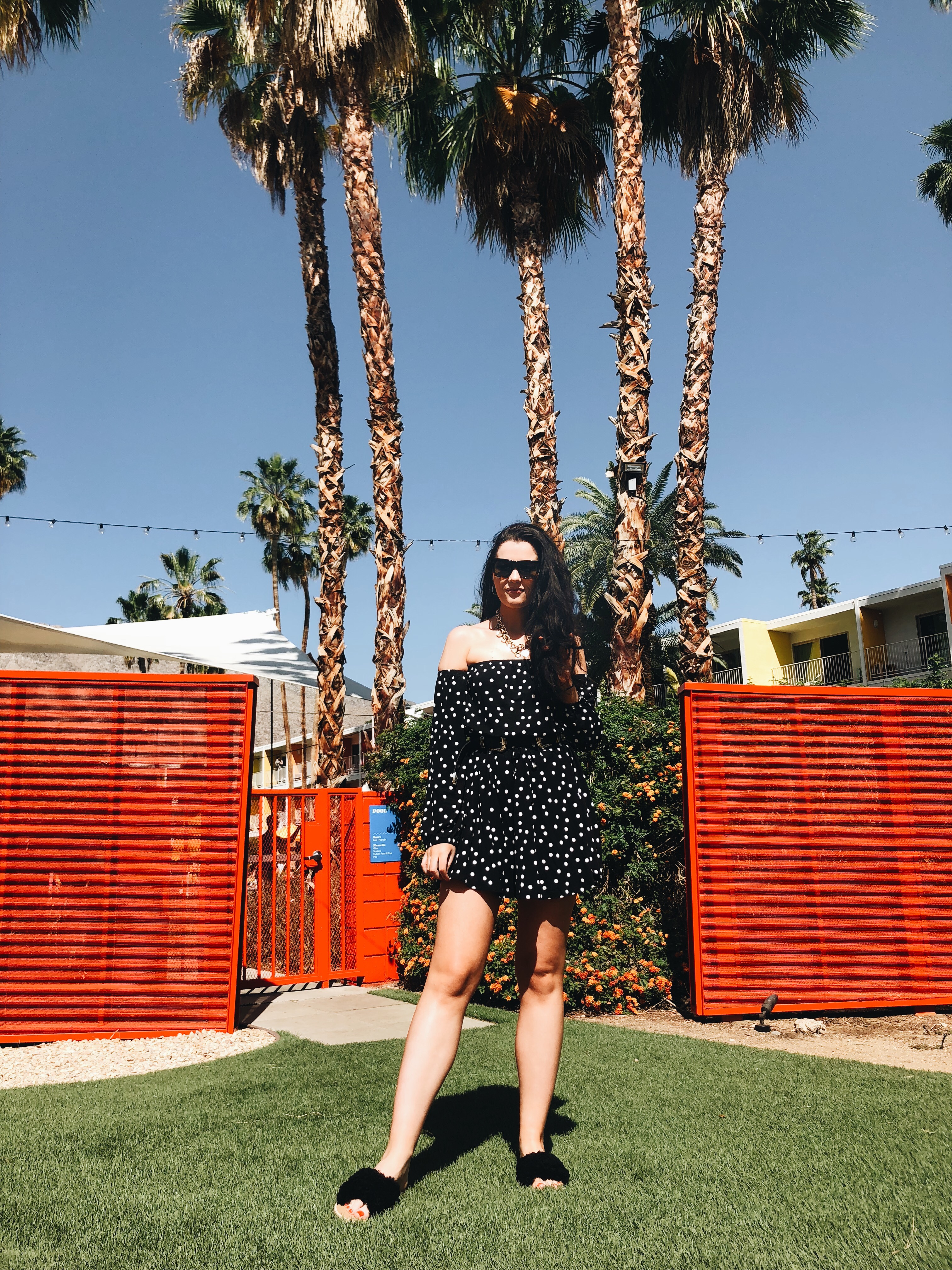 Shop Day 1 Outfit
After the brunch I changed into another outfit before heading out to the festival. This was  total last minute outfit that I just threw in the suitcase the day before but I actually ended up really liking it! I picked the top up in a Vogue closet sale when I first started at Teen Vogue and never had the chance to wear it so I thought it was the perfect occasion for it's first outing. I wore it with my handy denim skirt from Topshop which is an actual staple in my closet and never lets me down. For accessories I wore a fun bandana in my hair from Forever 21 (which actually came in handy later that day when the wind and dust picked up!) and some sneakers, because comfort is key when you're walking as much as you do at Coachella!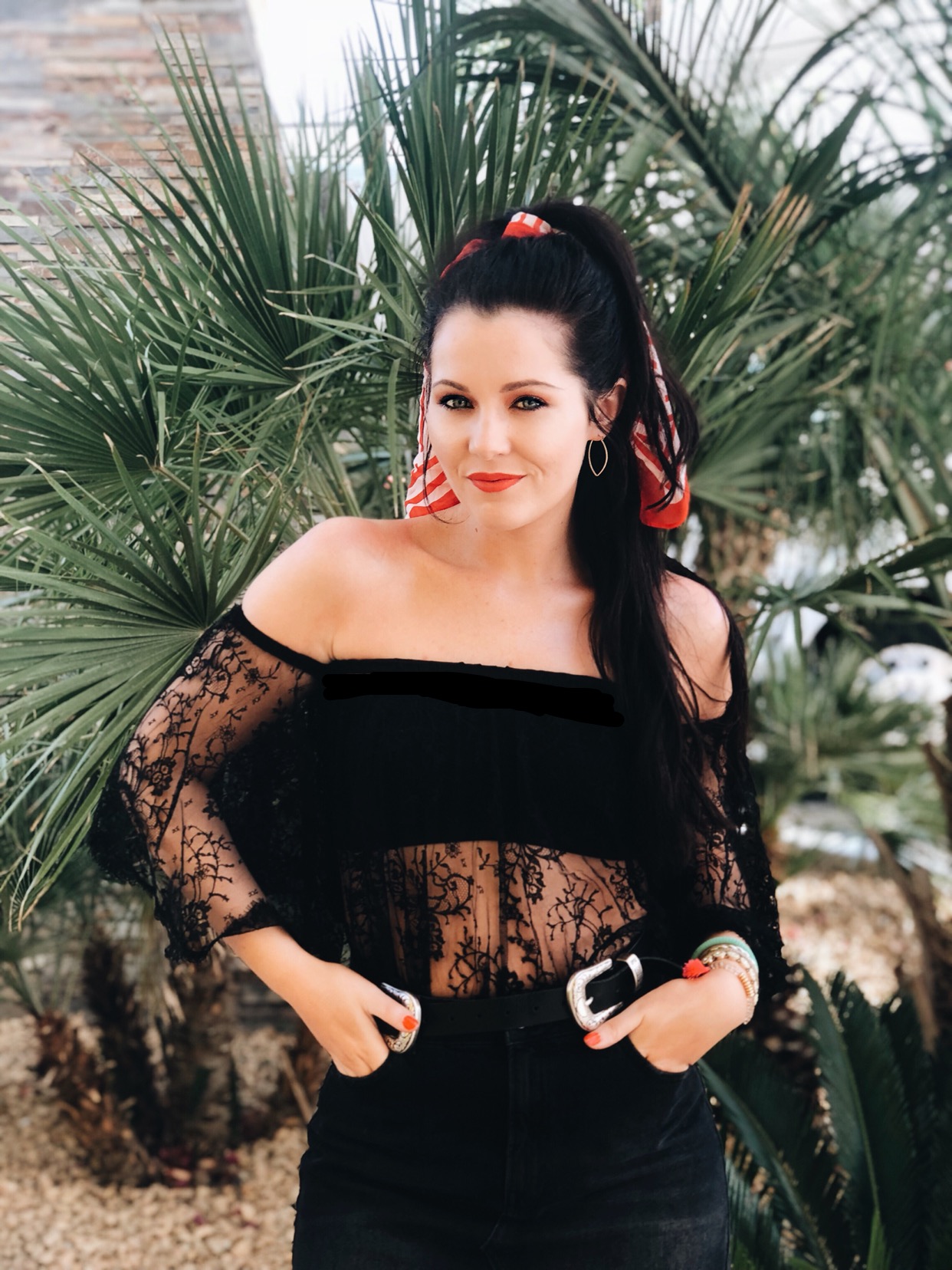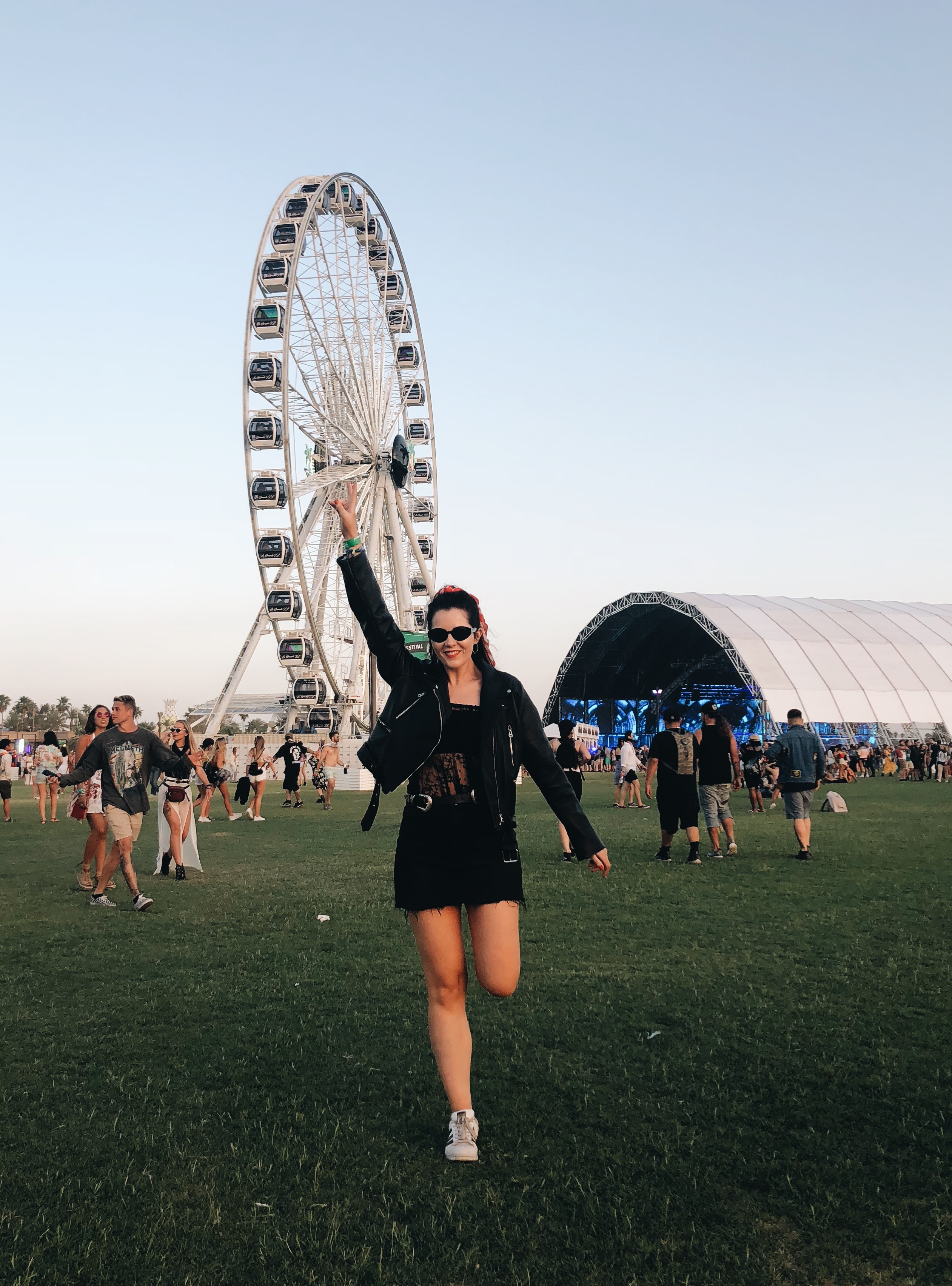 Shop Day 1 Outfit
My day 2 outfit was by far my most fun and favorite one to wear! I bought this colorful cape last week in Topshop and thought it would be the perfect festival accessory. Since it was a little OTT, I kept the rest of my look simple with just a black tank top, denim shorts and my favorite black chelsea boots. After day 1 at the festival, I was really inspired to try something fun and different with my hair so I spent the entire morning watching YouTube tutorials and somehow managed to make boxer braids work after several attempts lol! Note to self: never try to be a hairdresser!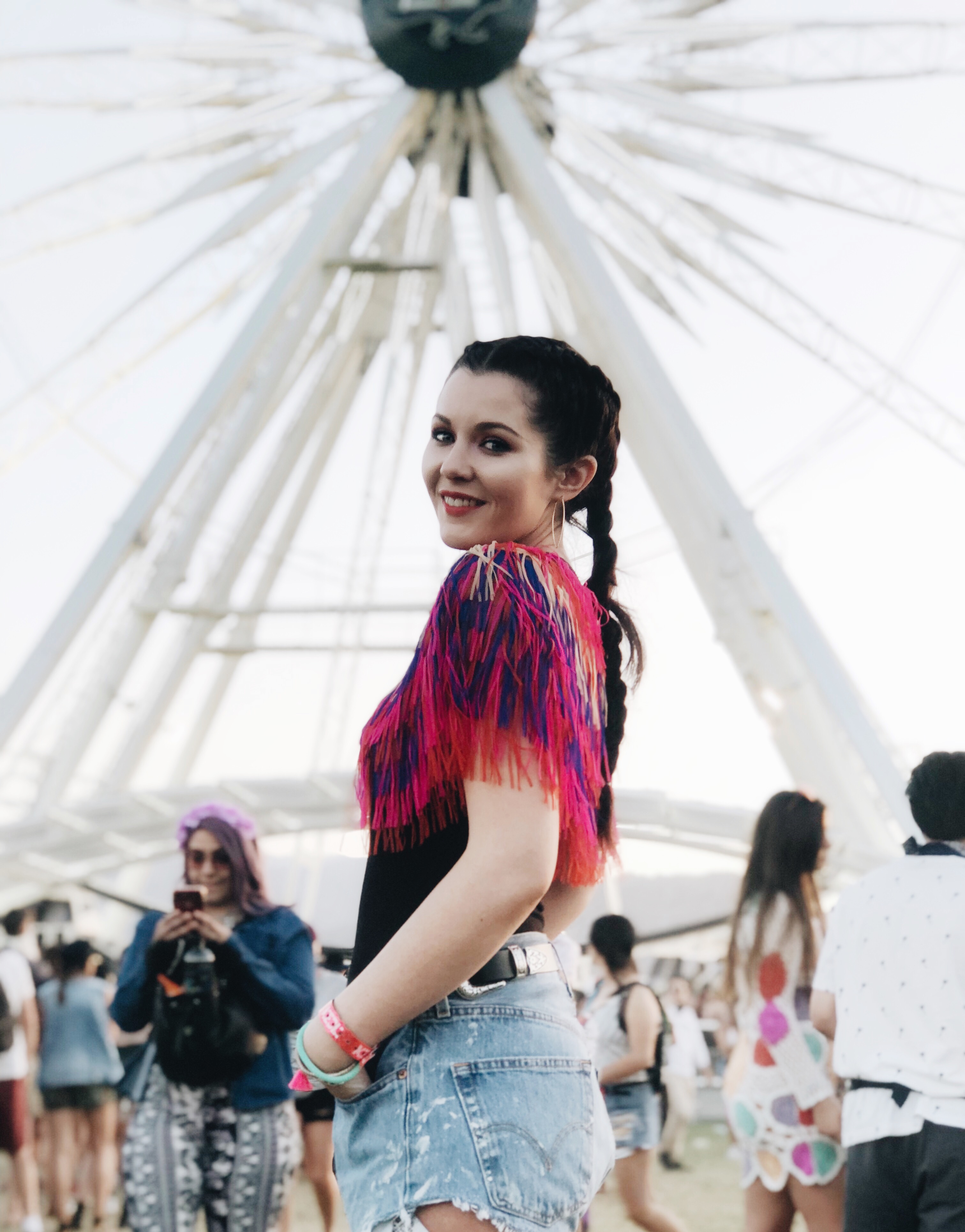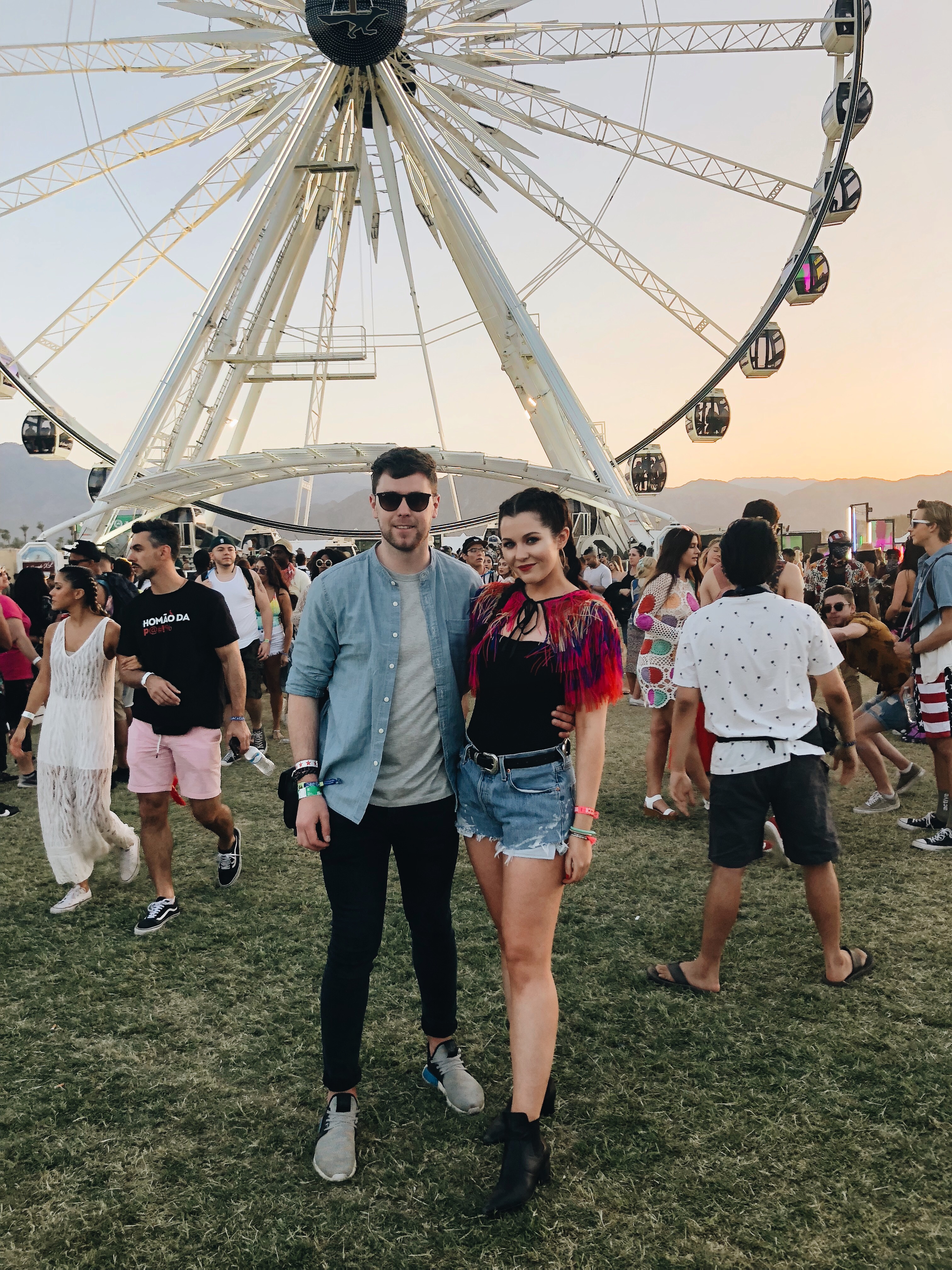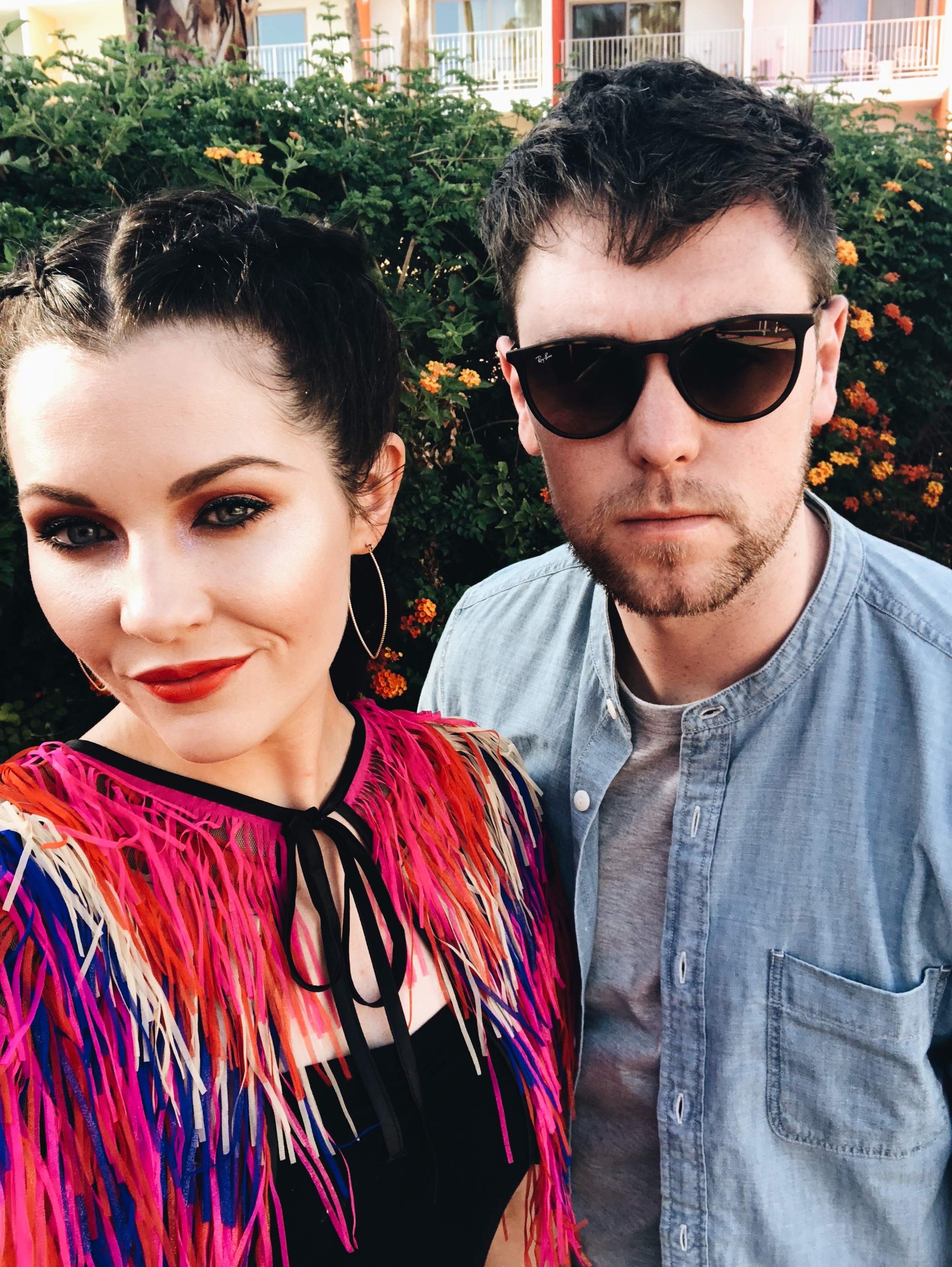 Shop Day 2 Outfit
By day 3, I definitely was feeling the bags under my eyes after a lot of late nights but with the help of my new favorite concealer I think I managed to hide them! I wore a black lace kimono that I got in forever 21 years ago with an HM black jumpsuit that I always get so much wear out of during the Summertime. I have to say that my best Coachella purchase was this belt from ASOS. I wore it every day and think really helped pull each outfit together!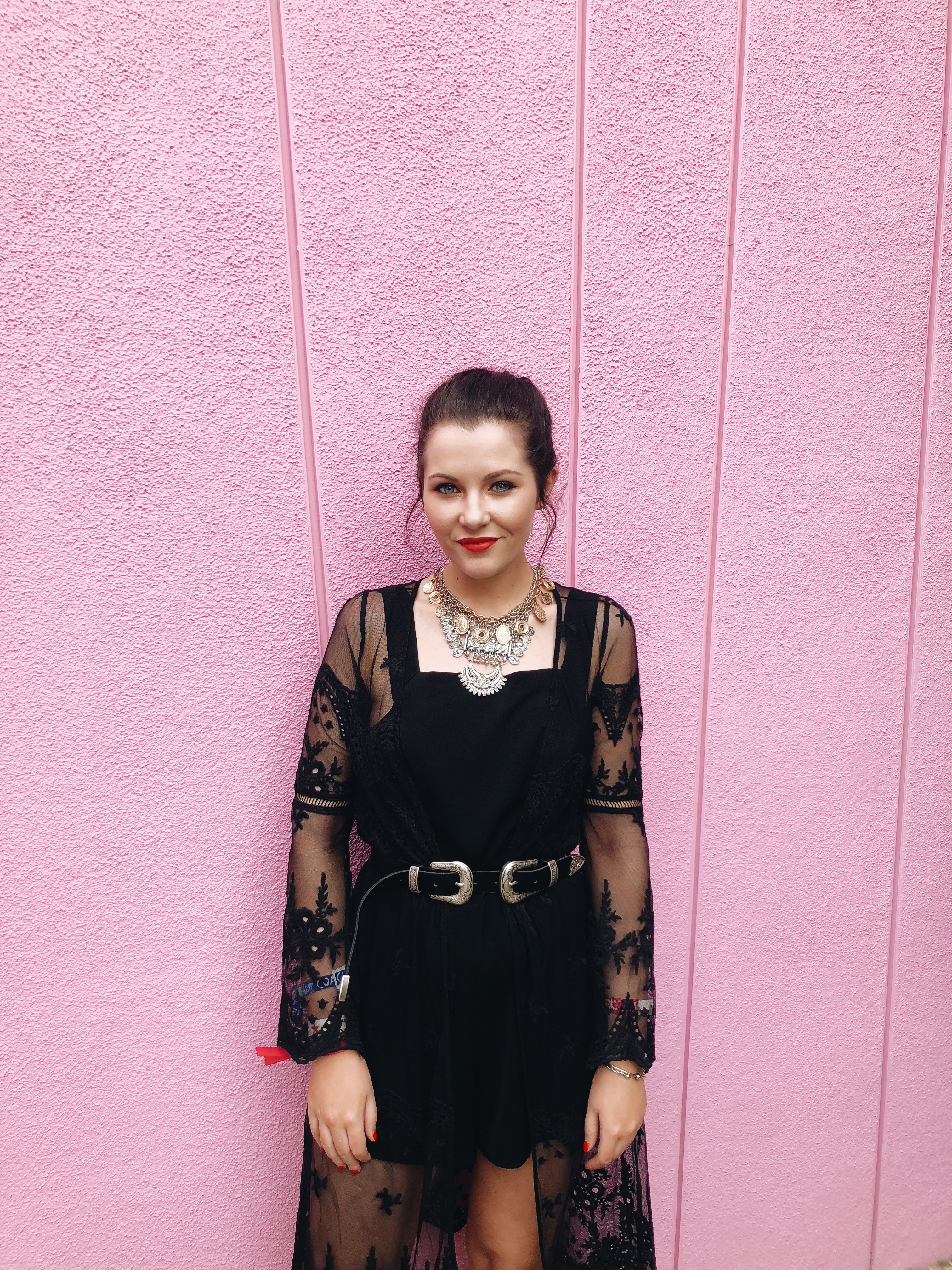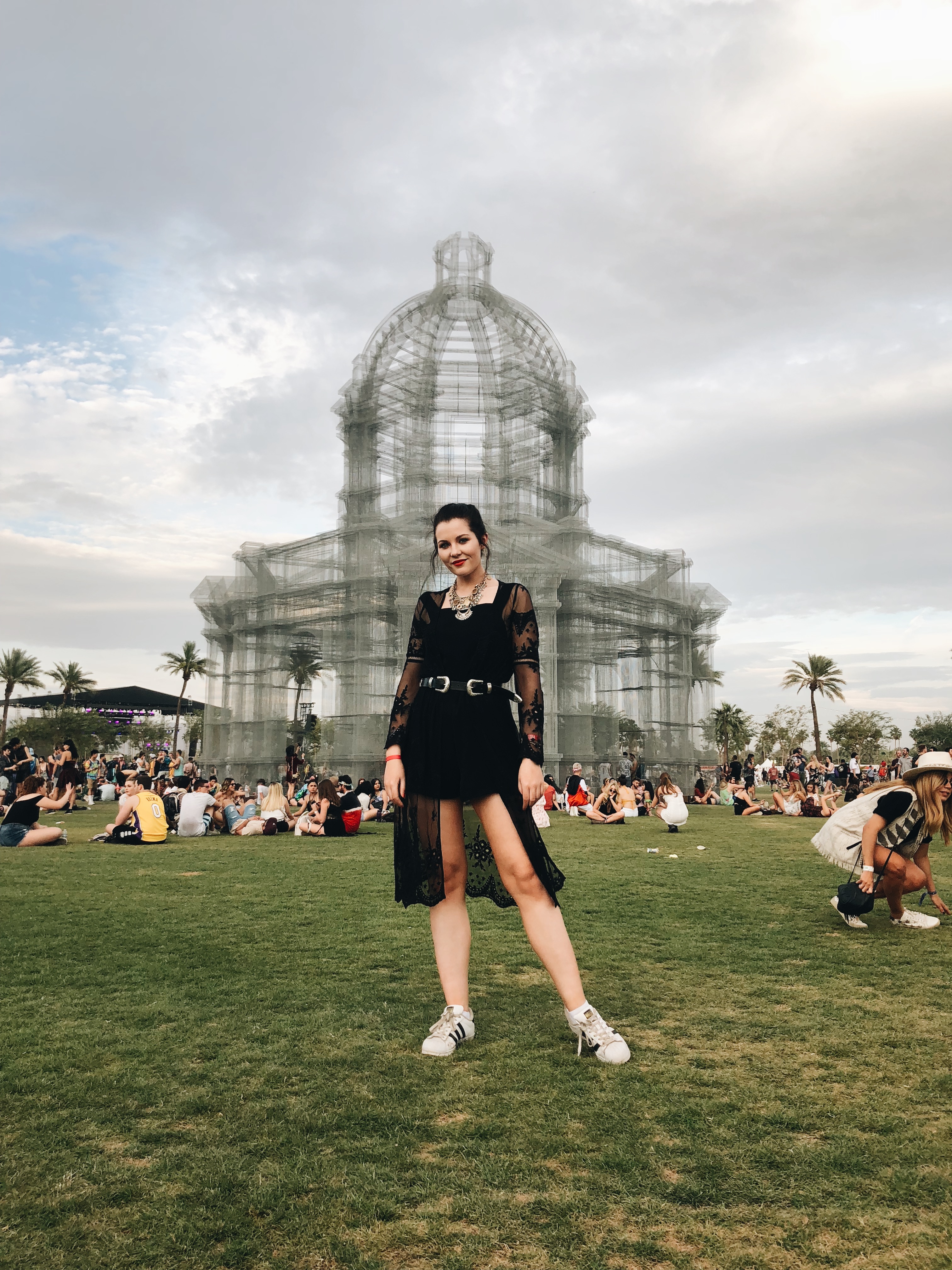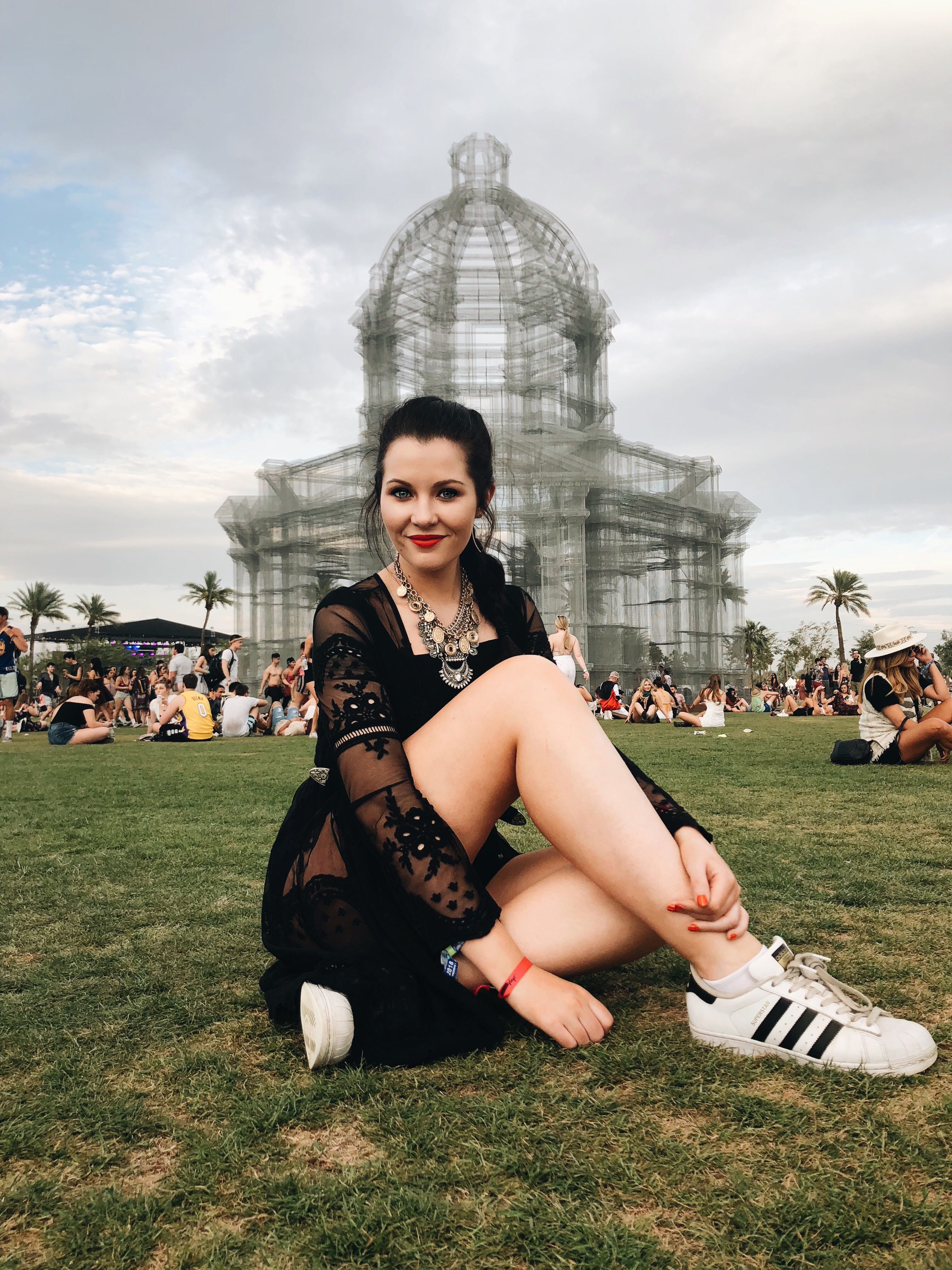 Shop Day 3 Outfit
Looking back at these snaps and putting this post together really is making me wish I was going again this weekend! That said, I'm not sure if it's something I would ever do again! I'm so glad that I ticked it off the bucket list and got to have a wonderful experience, but I think I would much rather go to Glastonbury, it seems to be a more low key festival with more emphasis on the music and less pressure to be all up on Instagram, cake by the pound (thanks for the reference RIH RIH!) If you do happen to ever go to Coachella, here are a couple of tips!
1.Get the shuttle passes to get to and from the festival: They cost about $75 and have numerous pickup points at different hotels in the area! Ubers tend to be pretty expensive due to demand during the weekend so this is a great way to keep down costs. Not only that, it's near impossible to get an UBER after the concerts wrap up and you could find yourself waiting for quite some time. That said, if you do get a shuttle pass, I would HIGHLY recommend leaving the last show about 10-15 minutes before the last song to avoid the max exodus. The first night we had to wait about 3 hours in line for a shuttle and it was such a terrible experience! The next two nights we left a little earlier and it was well worth it!
2.Bring a jacket and a bandana: While it can get pretty hot at the venue during the day, the temperature tends to drop in the evening time and it gets pretty chilly! Having a light layer that you can wrap around your waist or put in a bag will be pretty useful. Alongside that, you definitely need to bring a bandana to protect your lungs from all of the dust when it gets windy!
3. If you want to take pictures of your cute festival #OOTD, take them as soon as you arrive and then enjoy the day without being on your phone the entire day! Obviously I wanted to share as much of my experience as possible and take some pics for the gram, but I really wanted to try and be in the moment and enjoy the music at the same time! The good thing (or maybe bad thing) is that there's pretty crappy reception on the festival grounds, so all of your uploading will have to be done after the fact.
4. Stay Hydrated: I can't state enough on how important it is to stay hydrated there! It's hot AF and if you're also drinking alcohol, it can be very easy to get dehydrated! I saw quite a few girls faint which was terrible! Also, if you're drinking alcohol, know that drinks are quite expensive at the festival and you can only drink in certain areas (Unlike european festivals!) Besides water, sunscreen and a portable phone charger are must haves!
5. Pick a meeting spot: With cell reception being pretty poor there, it's important to pick a time and place to meet your friends if you get lost!
*Huge thank you to UGG for bringing me along to Coachella and giving me the weekend of a lifetime!