Happy Tuesday, everyone! I hope you guys are having a wonderful week. It's been a super busy month for me between work and a lot of family visits so needless to say the weeks have been going far too fast and I can't believe we're already half way through October! I've said it so many times before but this is my favorite time of year to be in New York.  October is always the month where I feel the happiest to be where I am and ready to soak up all of the wonderful things that come along with Autumn in this city. I always think of it as the lull in the year, after the madness of Summer and September working in fashion and before the build up to Christmas properly begins.
One of the things I look forward to every single Autumn is our annual pumpkin picking excursion. For the 4th year in a row now, Cathal and I visited Harvest Moon Farm and Orchard for a festive day filled with food, music, animals and beautiful scenery. This farm is about an hour and a half drive outside of New York, we've rented cars the past couple of years but you can get the metro north and then a cab to the farm very easily! I'm hoping to visit another pumpkin patch before the end of the month but I think it would be really hard to beat this one based off of the food alone. There's such a great variety from wood fired pizza, to apple cinnamon donuts and my personal favorite, pumpkin cheesecake that is to die for!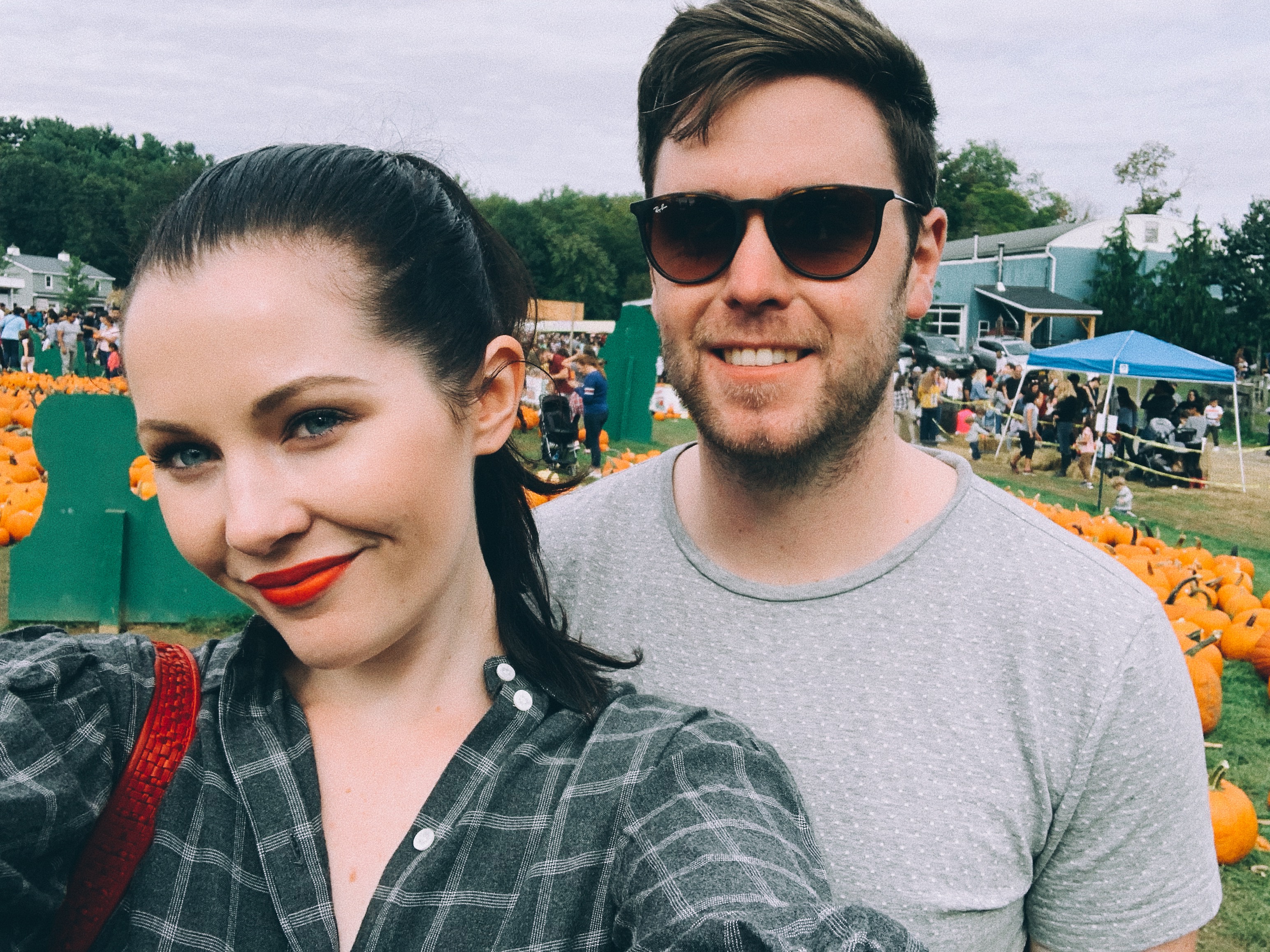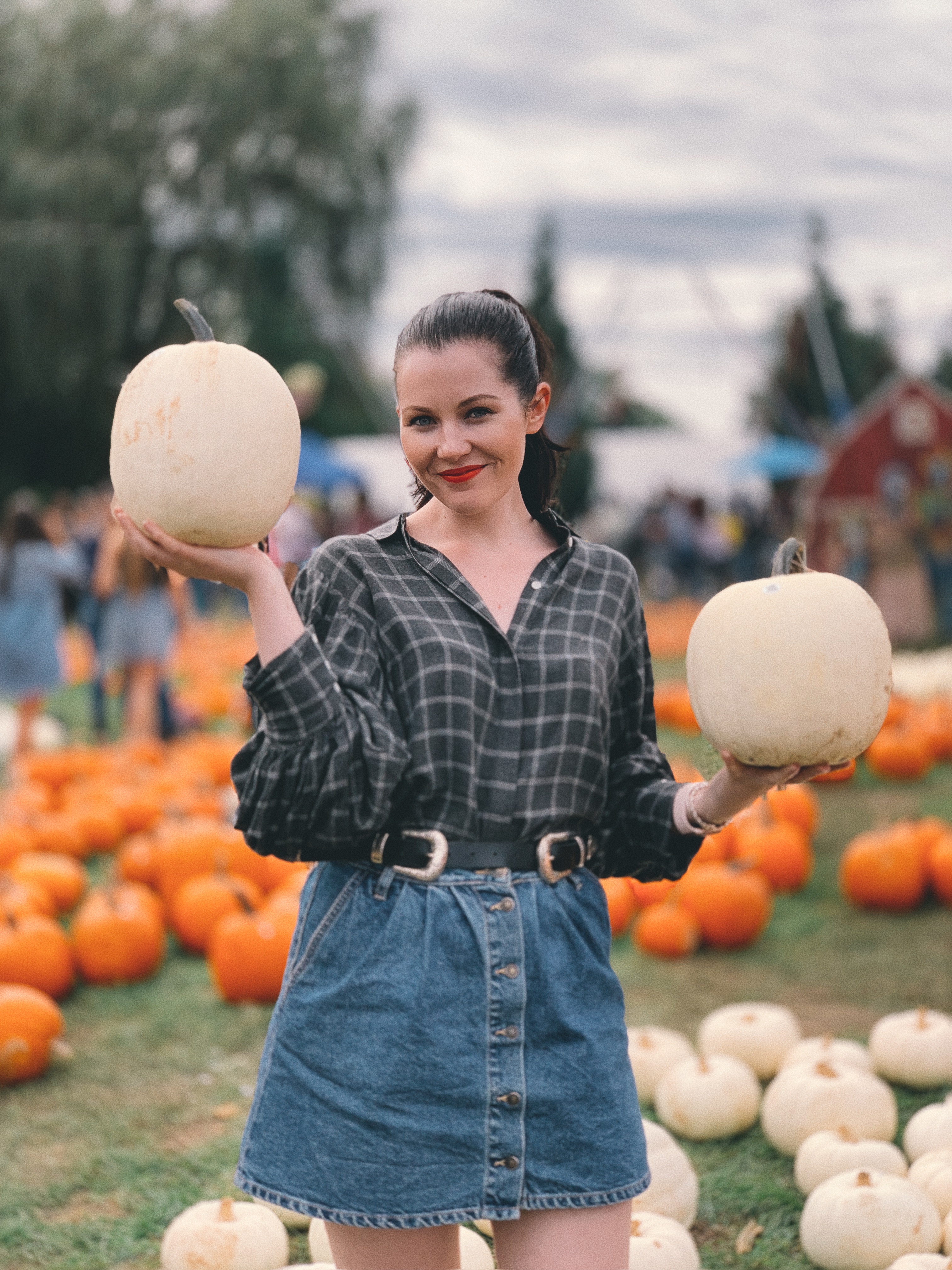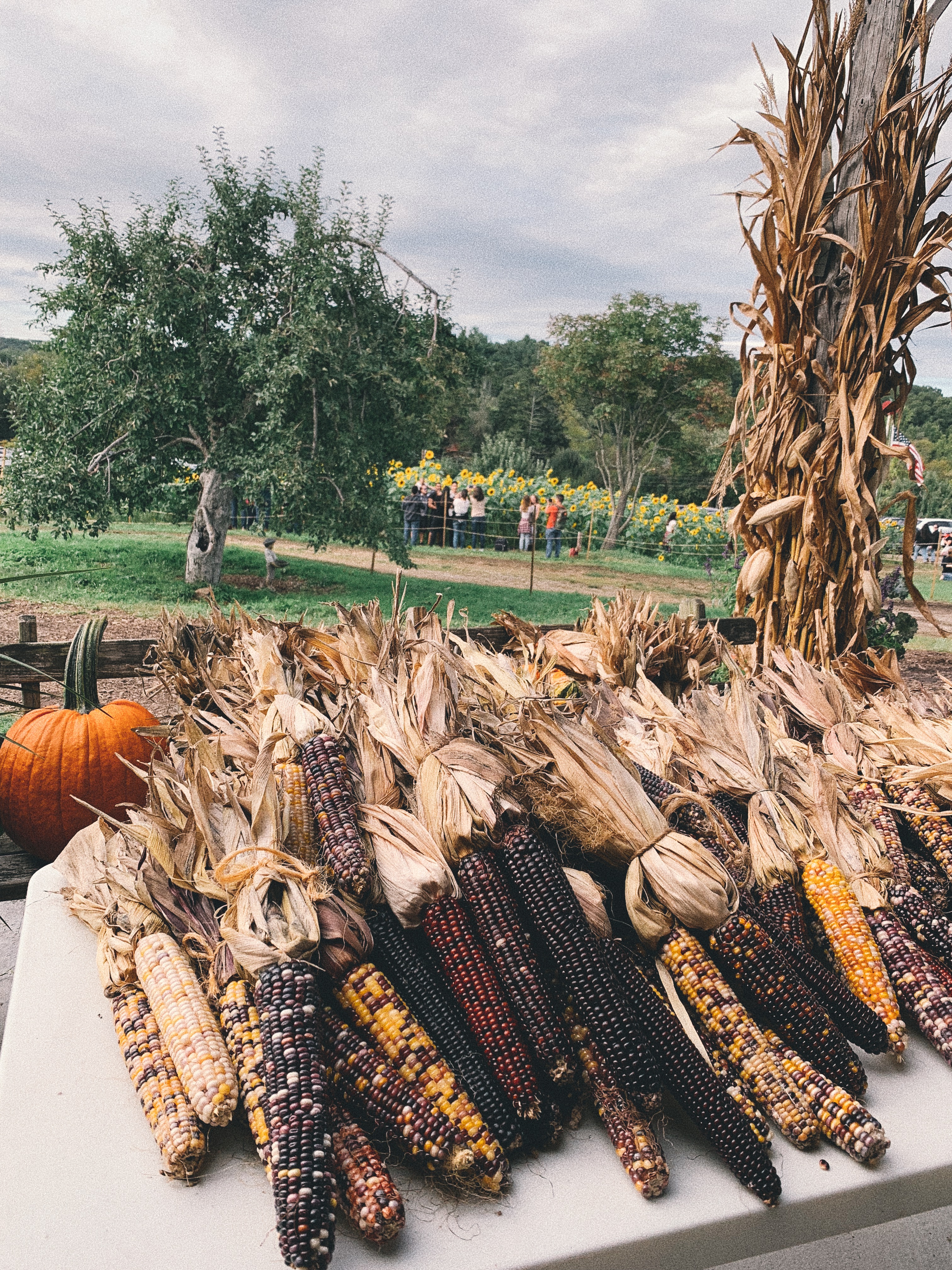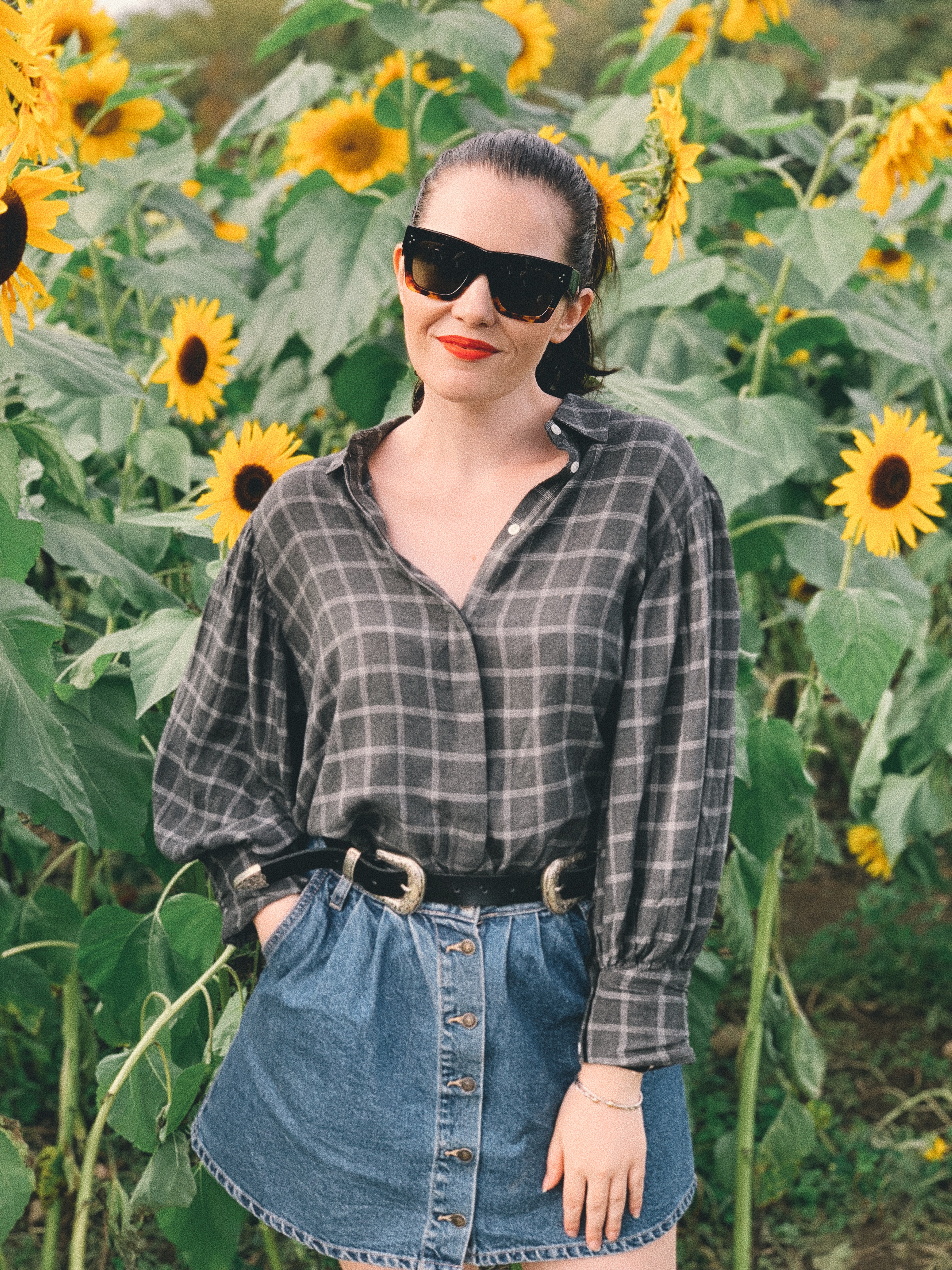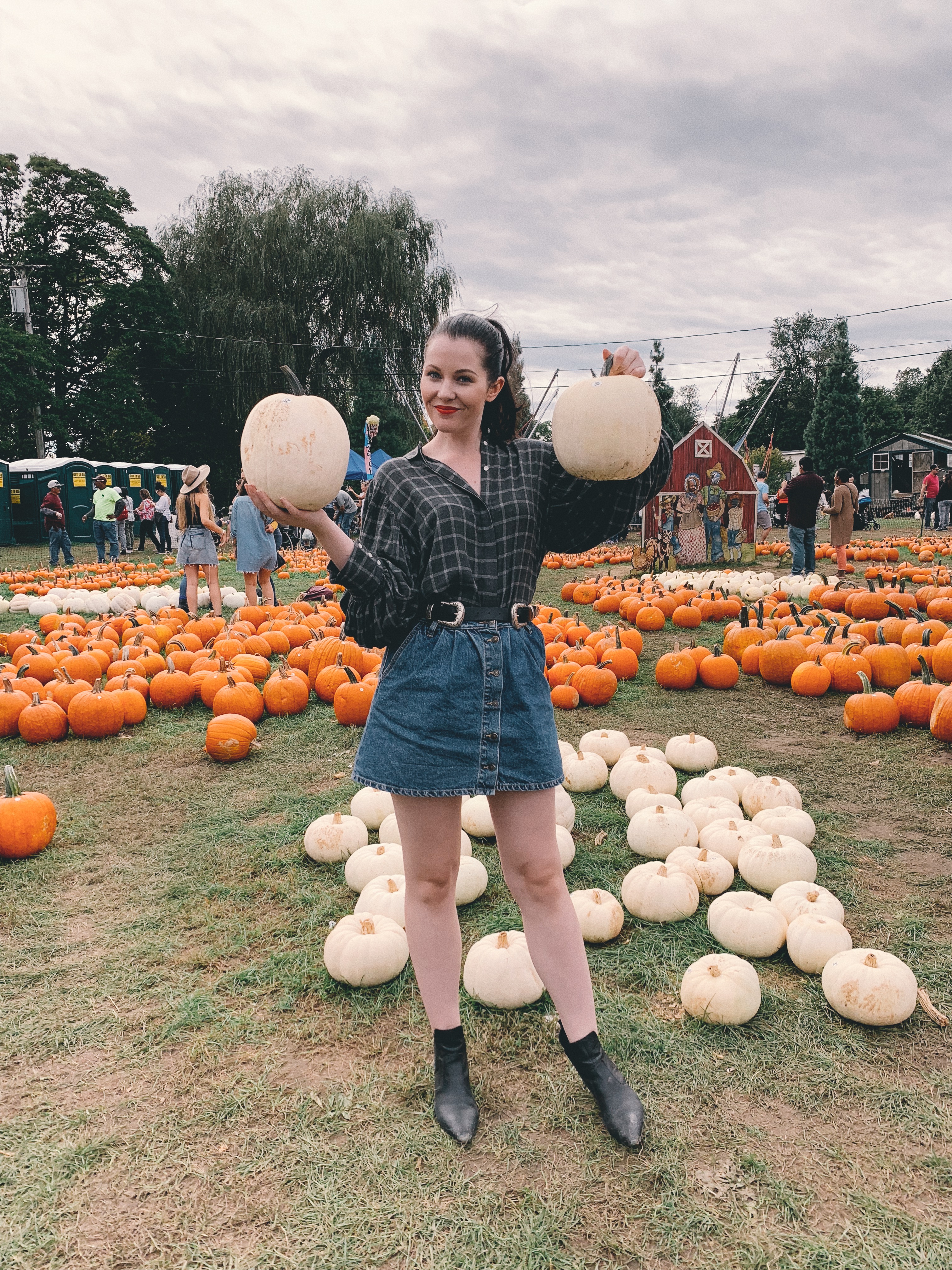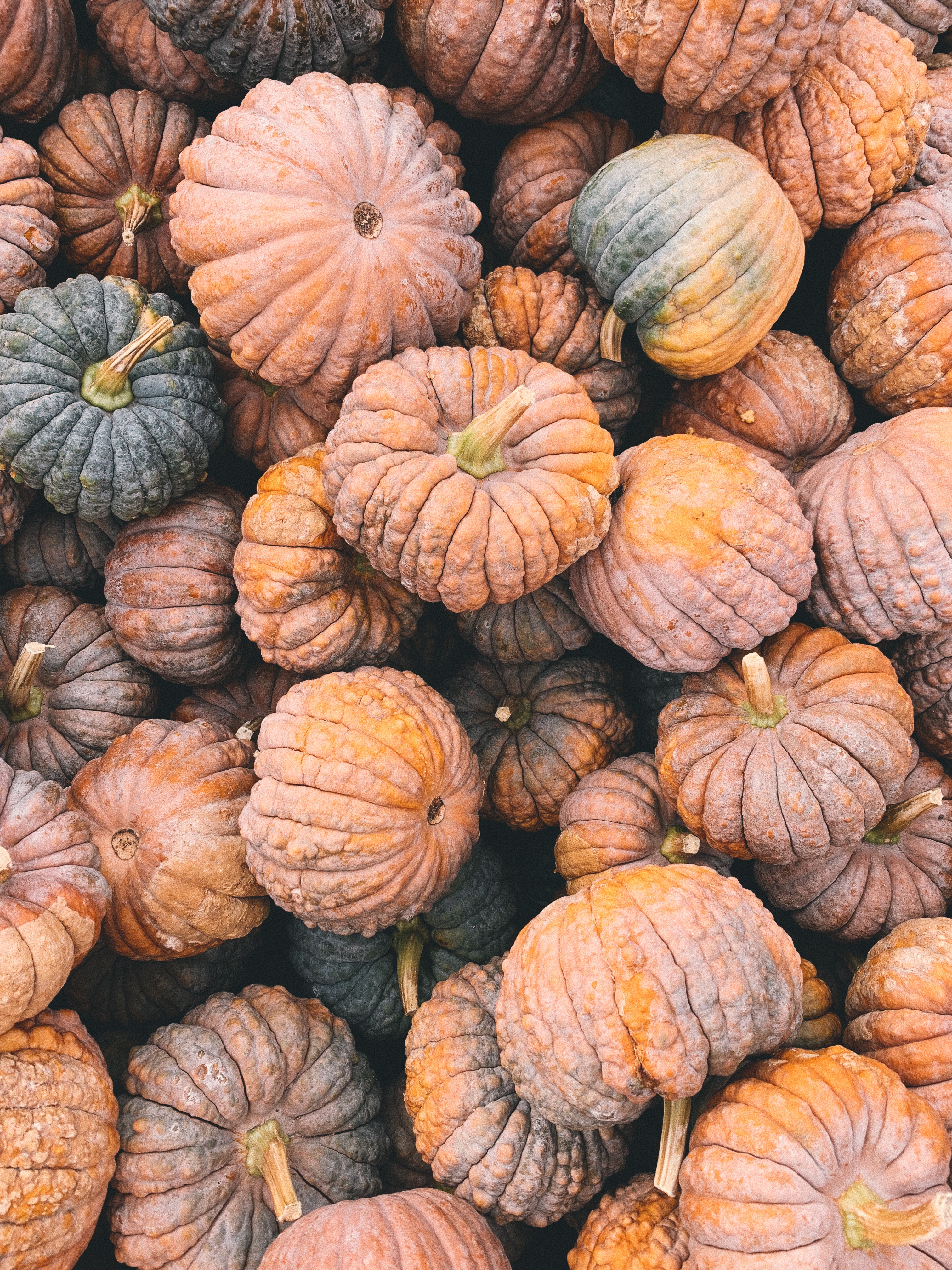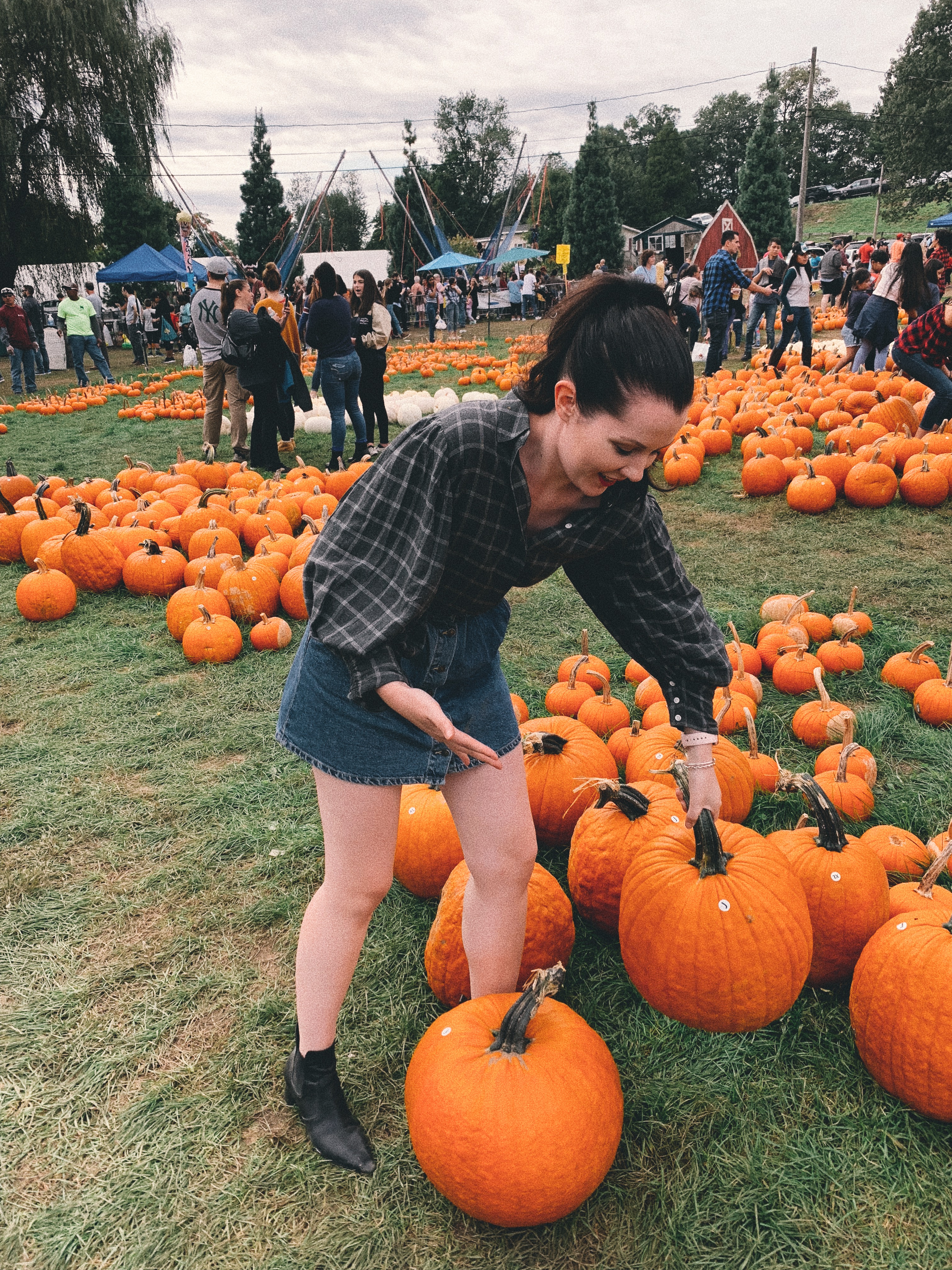 Shop the Post
Such a fun day out, so excited for lots of more Autumnal activities to come over the next few weeks! Keep an eye on my Instagram where I'm taking part in a little #OctoberChallenge and sharing a whole lot of pumpkin and Halloween content for the rest of the month!