Happy Hump Day Everyone! Hard to believe we're already half way through yet another week! Today's outfit post is a recent favorite of mine. It's all black of course, but I am BEYOND obsessed with my new vinyl pants that I got last month in Topshop. I know they're a little out of the box but you know what, I'm all about trying new things and establishing my style boundaries! There's been a lot going on lately so I thought I would mix it up a little bit today, and share 5 things that are on my mind at the moment!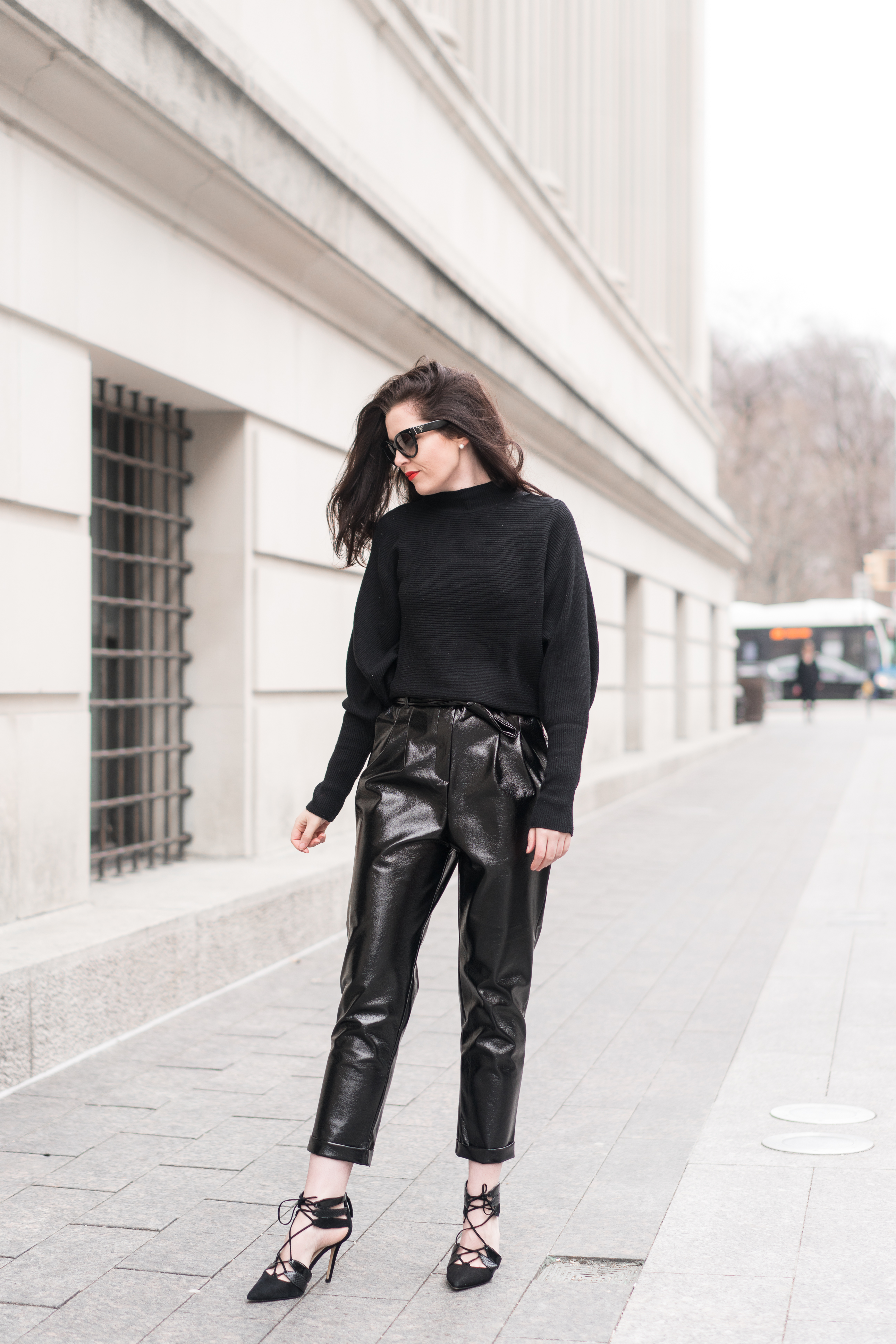 Fashion Week: NYFW is kicking off tomorrow, and I can't believe it's here already! It literally feels like September fashion week was just last month. While I'm so excited to see some shows and go to some fun parties, it's going to a week filled with long days! This is the first season that I'm starting to sense that a major change is about to happen in the fashion industry. Firstly consumers are moving towards a "See Now Buy Now" frame of mind, they want the things they see on the runway as soon as possible, whereas before we would have to wait an entire season to buy our favorite runway looks. Also, It feels to me like there is less of a buzz around this fashion week with a lot of designers moving their shows out of New York, for example Rebecca Minkoff just had her Fall '17 show in LA and tonight Tommy Hilfiger is doing the same. Not to mention fashion week staple Proenza Schouler moving to Paris next season!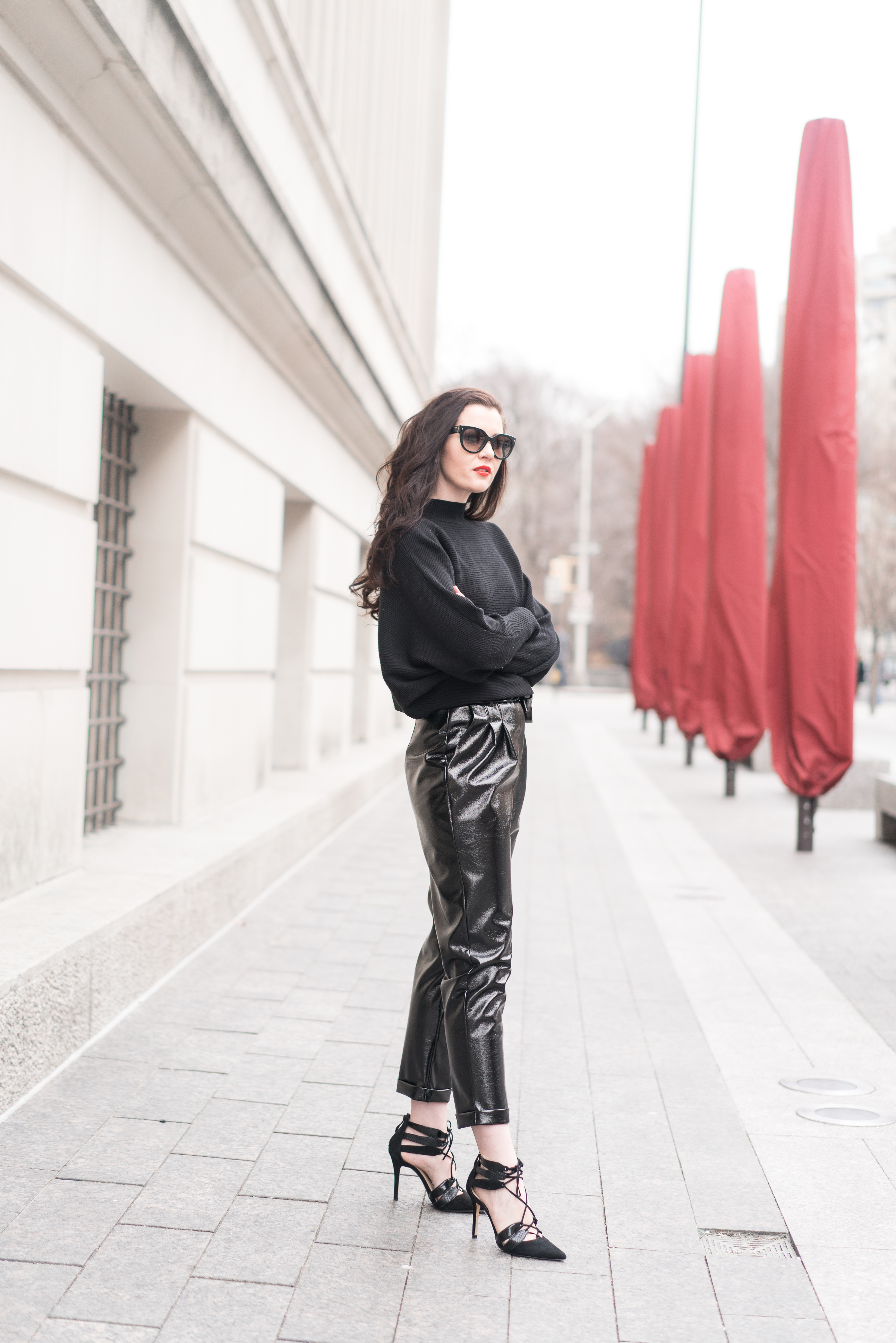 Mean Girls: Towards the end of last week, I was blessed with my very first instance of internet hate. Someone sent me a really nasty snapchat message that made unfavorable remarks about my appearance. My initial feeling was almost being embarrassed and ashamed and I even questioned if what this person was saying was true! And then my next thought was to back away from social media completely and just hide under my bed for a week lol! But then I realized that anybody who would send a mean message like that to a complete stranger, has issues themselves and that I really shouldn't let it get to me because #BitchImFabulous lol! Also thank you to everyone who sent lovely messages of support after this happened. Words can't describe how much it meant to me!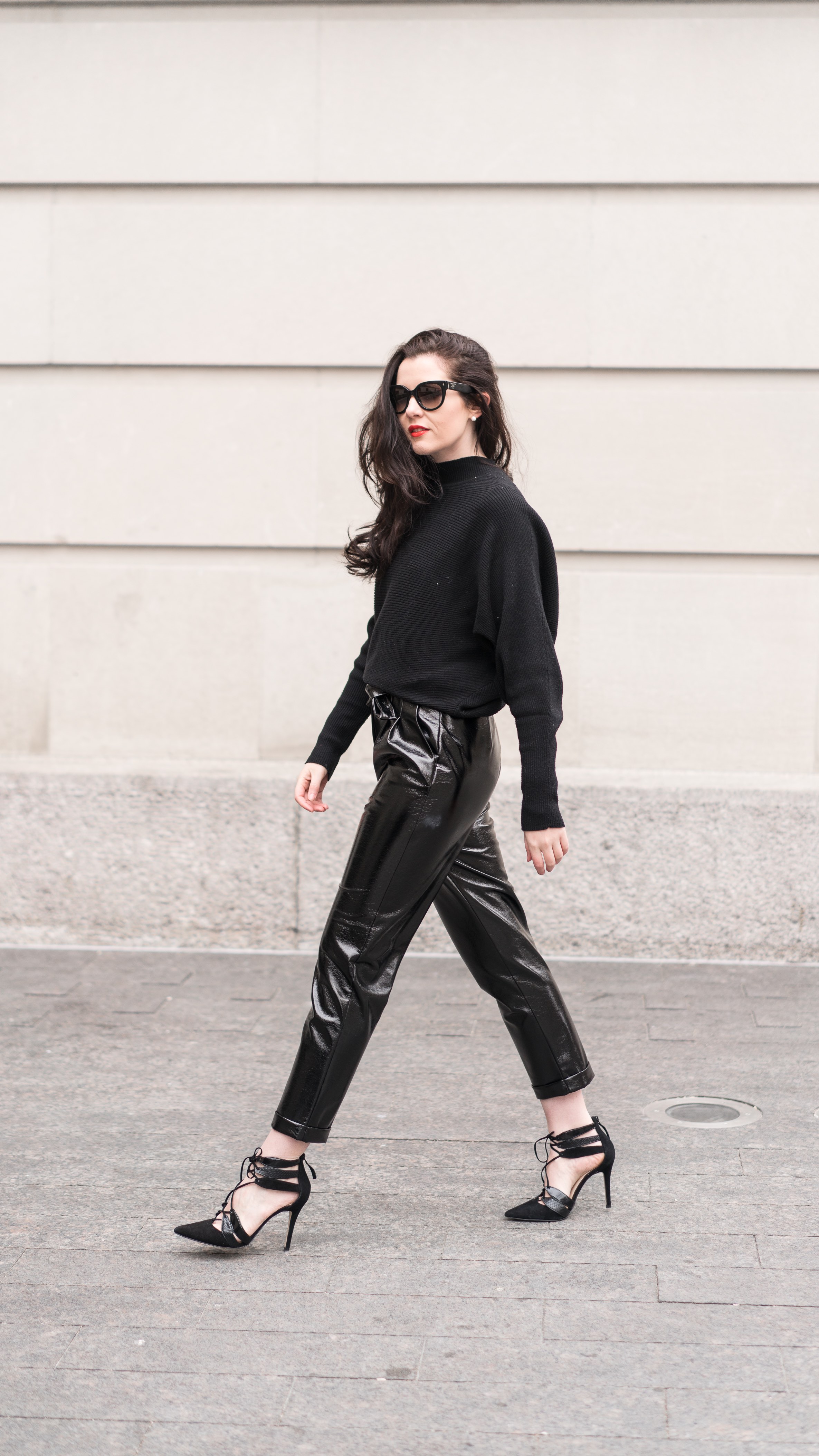 Family: My family back home have been on my mind more than usual these past few days. As many of you might know, my sister is pregnant and is due in the next two weeks! So every time my phone rings I'm starting to jump to conclusions that the baby is coming lol! While I'm literally going to be heartbroken to miss welcoming my new niece or nephew into the world, I'm so excited to buy lots of cute baby clothes and hopefully make a trip home before the Summer to meet them in person!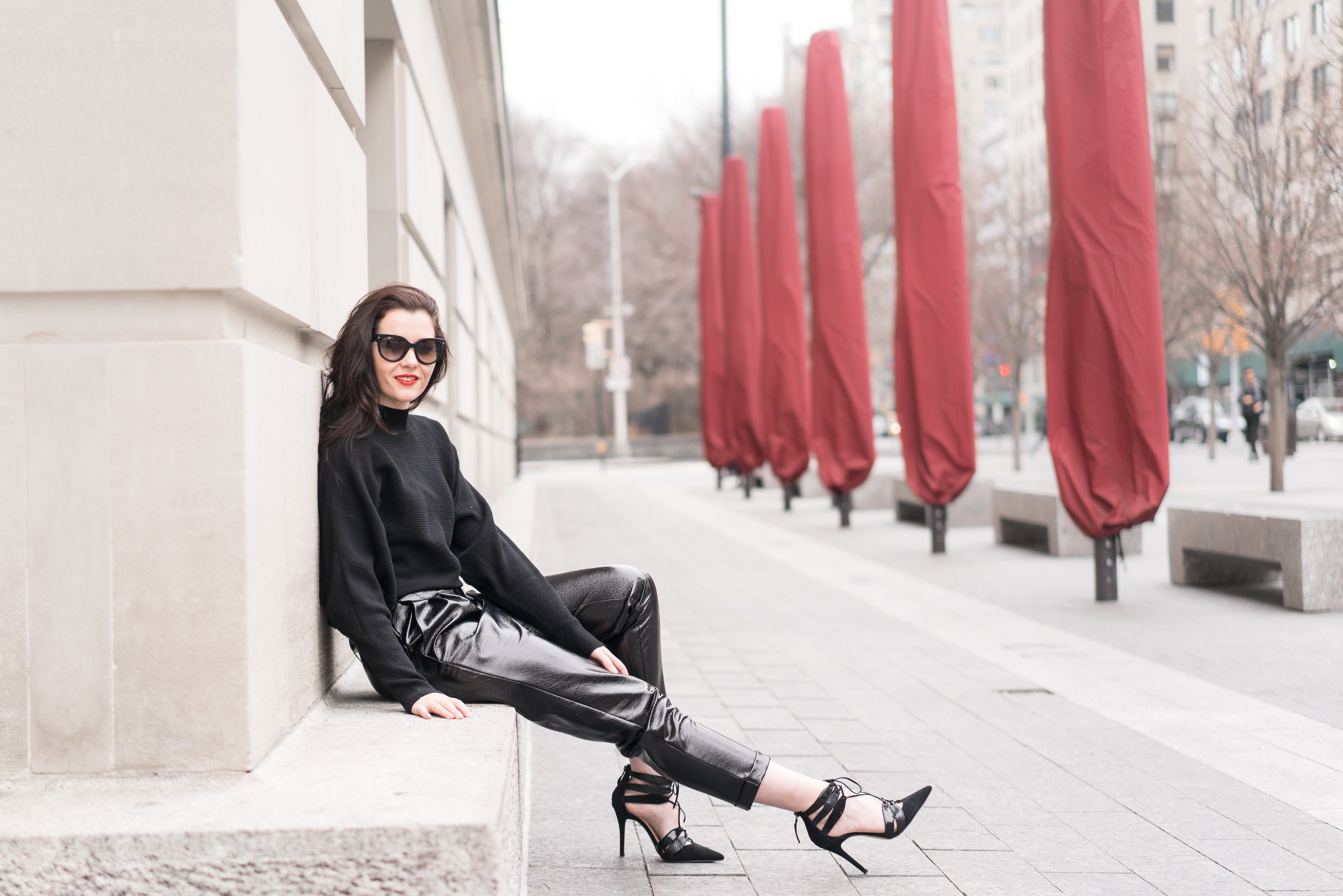 To get a dog, or not to get a dog, that is the question: You'll all know by now that I am a dog obsessed person. Now that Cathal and I are soon moving into a pet friendly apartment, we're starting to really want to get a dog. Honestly I know having a little fur baby to come home to would make me so happy, but at this time it seems like getting a dog might be a selfish decision. I leave the house before 7 most mornings and don't get home until after 7 most nights, and Cathal works equally long hours so I know that I would feel ridden with guilt leaving a poor dog on it's own all day. Therefore for the moment, it's probably not going to happen! That said if something changes in the coming year with either of our careers, then I'M GOING STRAIGHT TO ASPCA!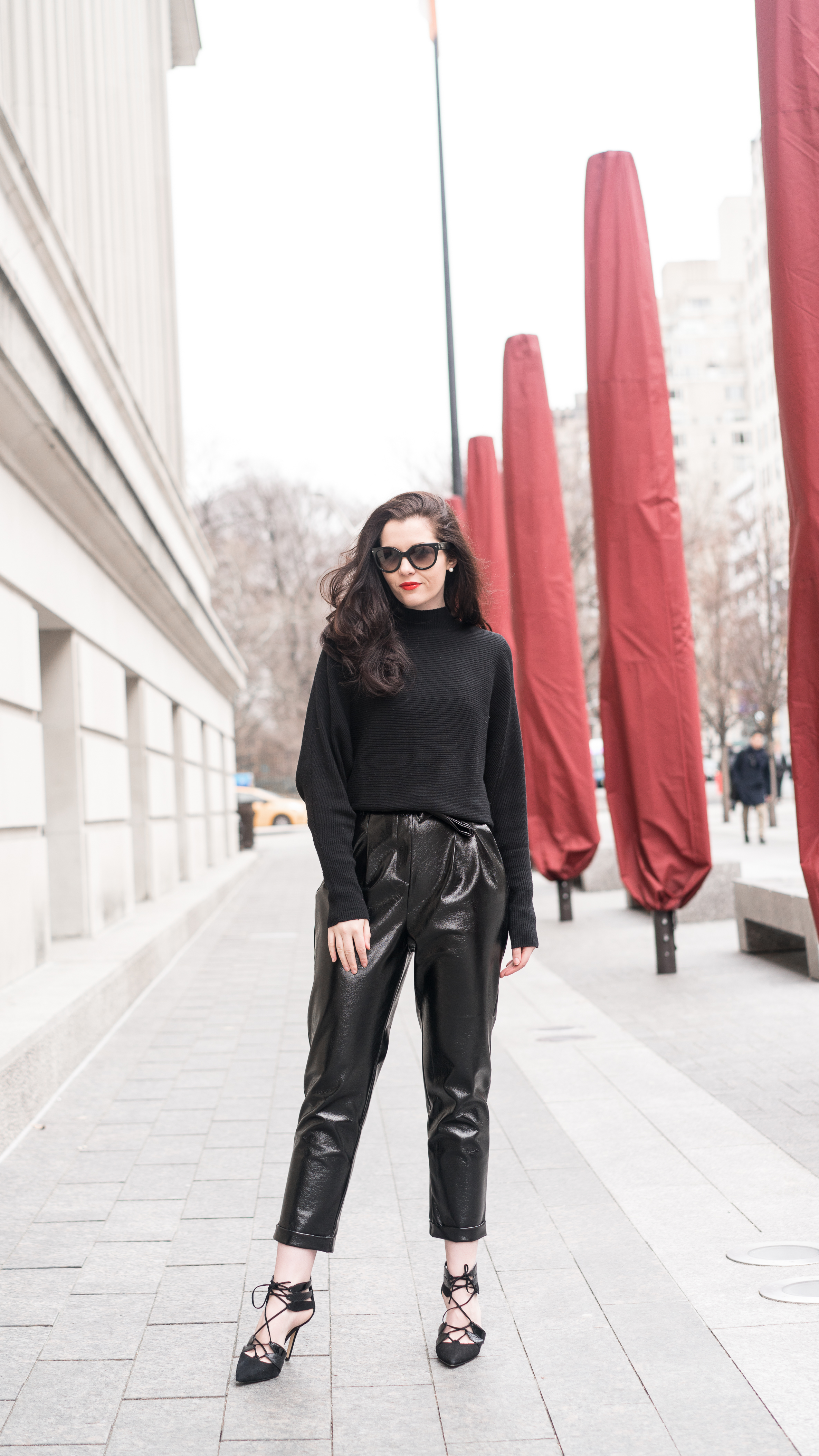 Savings: For some reason over the past couple of weeks, I've become so focused on building up my savings (god is this such a boring thing to talk about?) But anyways, living in such an expensive city, when I first came here between getting settled and switching jobs, I found it near impossible to save a substantial amount of money! However recently I've started budgeting and introducing little things that are really helping me start to get places! I think being smarter with my money is the main change? Like for instance, last November during Black Friday, I bought a beautiful black leather YSL bag that cost me nearly $2,000 (outrageous, I know) but anyways as soon as I brought it, I instantly regretted it, so I cancelled the sale. And I couldn't be happier that I did, that $2000 is going towards a deposit on our new apartment and a big vacation that I'm going to take this year! A much wiser use of my money right?
Photography: Edelle Kenny
Shop The Post