Hi Guys! I hope your week has been wonderful. I woke up this morning and genuinely have never felt happier to see a Friday come around. After the storm that was the Met Gala on Monday, the remainder of the week seemed to go very slow for some reason! Luckily this is a complaint that I don't have very often, usually my week flashes by in the blink of an eye which must mean that I'm pretty content in my day to day!
After Monday, I was inundated with the absolute sweetest messages of well wishes after sharing my experience from the Met Gala. While sometimes I have my negative thoughts about social media, I've come to realize how incredibly lucky I am for the opportunities it's given me to connect with people who are incredibly kind and supportive of this crazy journey I'm on. I think there's a lot of bloggers out there who like to give this perception of how amazingly perfect their life is but I'd like to think that I always try to keep it real as possible here on my blog and on my social platforms! You guys know my struggles, you know that I get homesick from time to time, you know that I sometimes struggle to maintain a full time job and my blog and thankfully, these struggles are minute compared to what some people endure, but they're real and they're mine! What struck me amongst those kind messages that I was getting from everyone over the week was how many times people said I was an inspiration to them, which don't get me wrong is the SWEETEST compliment someone could ever pay me. But it got me thinking, I am in no way any different to any one of you guys reading this post or following along on social media. I'm literally just a 25-year-old Irish girl, trying to find her way in life and sharing the highs and lows along the way. Yes, I work my butt off and with a little bit of luck things are starting to seemingly work out but I live by the motto that if you work hard and treat people with kindness, then good things will come your way. Don't get me wrong, along the way I've met people who've made me questioned whether you need to walk all over people to be successful (you know that saying "Nice girls don't get the corner office?") but I'm making it my mission to prove that you can get places by being nice and working hard along the way!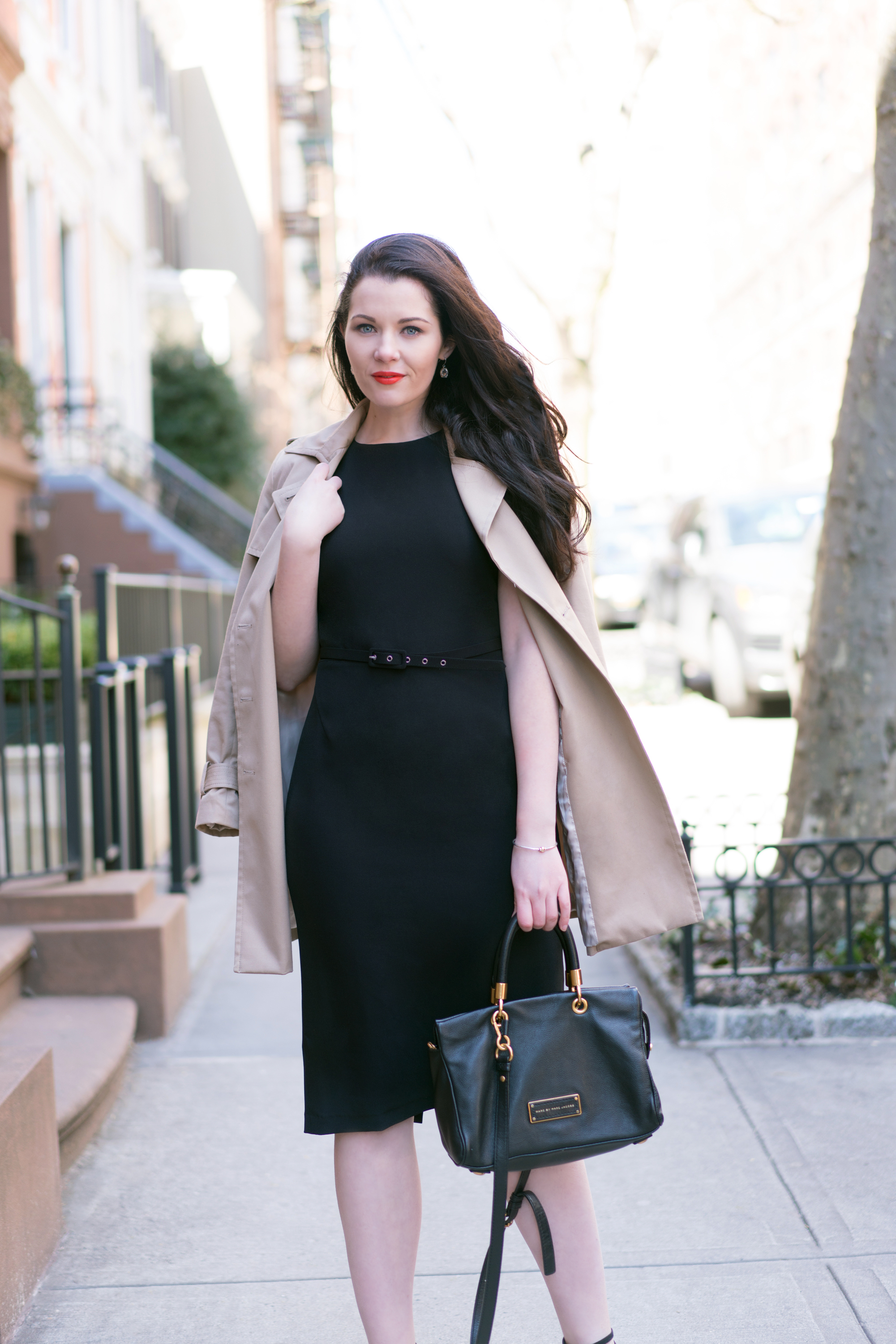 '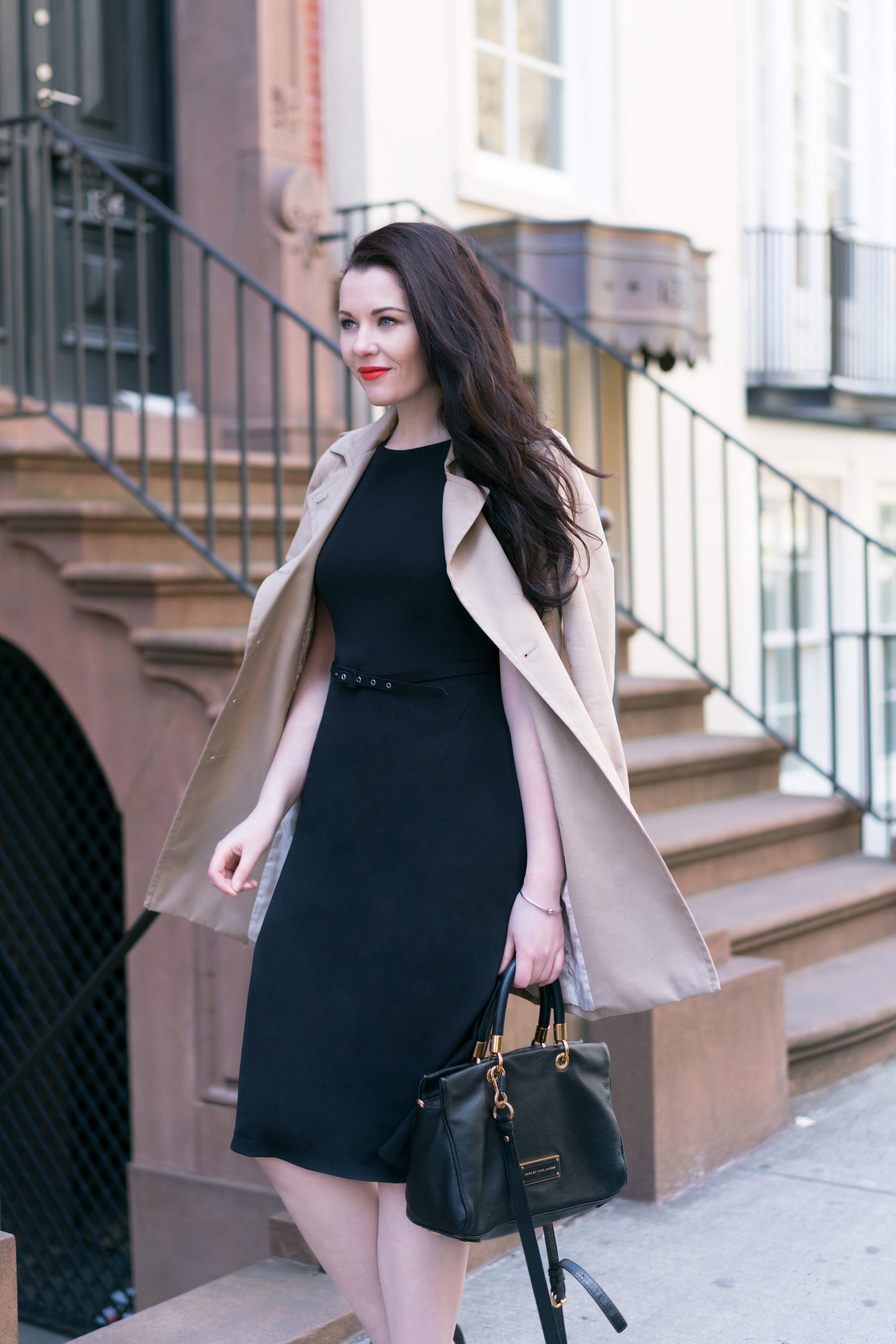 '
Dress: Maggy London
Photography: Edelle Kenny
This outfit is one of my go-to work looks using two classics that are a must in any closet. A simple LBD from Maggy London paired with a trench for Spring.
*Huge thank you to Maggy London for kindly partnering with me on this post.